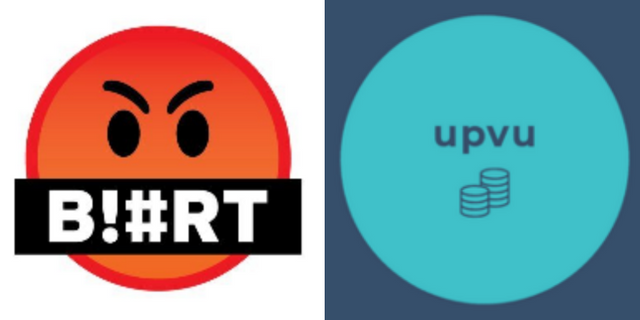 지난주 블러트 증인들과 디스코드에서 논의를 하였었고 큐레이션을 하지 말아야 하는 계정 리스트를 받았습니다.
해당 계정 리스트는 git으로 관리 중이었습니다.
https://gitlab.com/blurt/openblurt/coal
COAL
Collaboratively Organised Abuse List
This is a global abuse list that apps can make use of to ban/restrict or highlight users that have been identified
as abusers of the Blurt reward pool, with infringements such as farming accounts, copy-paste repetitive content, fake accounts,
plagiarism without citing source etc.
Please refer to coal.md for the curated abuse list. Please submit Pull Requests for additions or appeals.

Key

CFARM - Comment Farming, voting own low value comments frequently
CPC - Copy-Paste-Content
FAKE - Fake Account
FARM - Farming Rewards, using multiple accounts and/or low value posts
OTHER - Uncategorised, leave explanation in the note
PLG - Plagiarism

If multiple reasons use comma delimiter, ie. CPC, PLG
Naughty children get lumps of COAL in their stockings for Xmas! :)

해당 계정들 중 블러트 업뷰 서비스를 사용하는 계정은 없었습니다.
일단 COAL 계정들은 블러트 업뷰에 서비스를 사용하더라도 보팅은 받지 못하고 포스팅을 하지 않은 것으로 판단하여 블러트 보상을 받도록 처리할 예정입니다.
관련하여 다시 한번 블러트 증인들과 논의를 하여 블러트 사이트에서 @upvu로 임대 가능한 방법을 찾아볼 생각입니다.
하지만 블러트 증인들과 협의하고 적용하는데 시간이 걸릴 것 같아서 먼저 임대가 가능하도록 사이트에 기능을 추가하였습니다.
https://blurt.upvu.org 사이트에 로그인을 하시면 @upvu 계정으로 임대가 가능합니다.

임대시에 추가로 임대할 양을 입력하는 것이 아닌 임대할 전체양을 입력하셔야 함을 다시 한번 알려드립니다.
앞으로도 블러트 업뷰에 많은 관심 부탁드립니다.
아울러 블러트 업뷰가 블러트 커뮤니티 문화를 해치지 않고 상생할 수 있는 방법을 꼭 찾아서 블러트 재단 및 증인들과 함께 블러트에 도움이 될 수 있도록 노력하겠습니다.