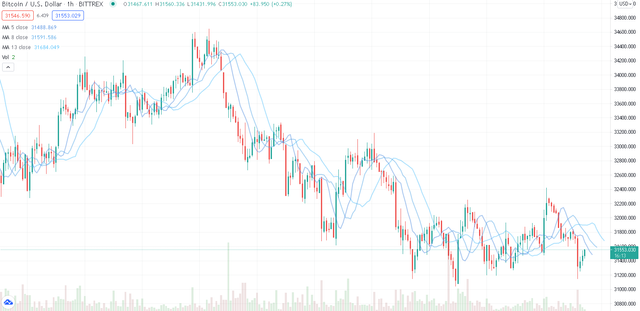 Bitcoin (BTC), which is ranked number one by market size, had a stagnant day. Although Bitcoin tried to exceed $32000 today, it failed. On the other hand, an attempt was made to break the $31500 support, but it failed.
Bitcoin (BTC) is stuck between $31200 and $32200 today and there is still indecision in the markets. Investors are undecided. On the one hand, they sell thinking that Bitcoin will fall, and on the other hand, they continue to invest because it will rise. BTC had a stable day today when the rate was the same on both sides.
Increasing sales pressures prevent BTC from rising, but it still shows that BTC 31500 support will not be broken easily. But if it loses this support, it can fall below $30000. It even goes as low as $28000. But it is clear that this will not be easy. On the other hand, if it can exceed $32200, it will reach $35000 again.
Currently, Bitcoin is trading at $31553. And at a very critical level. I think these levels are the dip price.