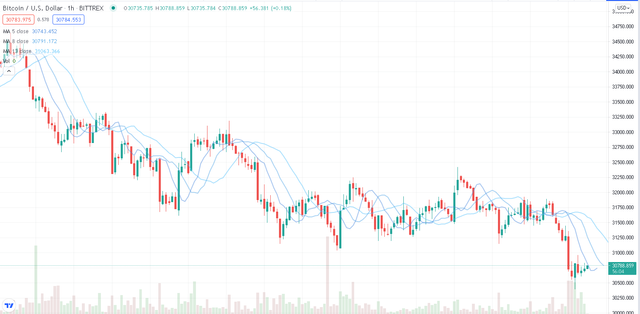 The decline in Bitcoin (BTC) continues, first the support at $ 31500 and then the support at $ 31000 were broken. Bitcoin (BTC) fell to $ 30300 today, then recovered and returned to $ 30800.
It is currently trading at $30788. Did it really lose the support of 31000 and 31500 dollars?
I think it hasn't lost support yet. Investors are waiting for it to drop a little more to buy. I think it will go above $31000 again in the coming hours.
I think the sales pressures will take another 1-2 weeks. Then, many cryptocurrencies, especially BTC, will recover rapidly.