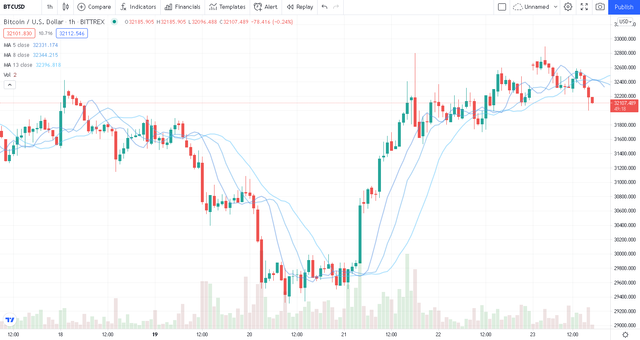 Bitcoin (BTC), which ranks first in market cap, has drawn a stagnant chart today. It is currently trading at $32107. Although it has regressed a little after gaining around 10% the other day, it is consolidating its support at $32000.
Its current recession may signal a new uptrend. It could start a fresh increase to break the $32700 resistance. But at the moment, it is very important that it does not fall below $ 32000. If it loses the $32000 support, it has solid supports at $31200 and $31600. I don't think it will regress any further. But it will try to exceed $34000 in the coming days, if successful, I think it can move higher.
Although Bitcoin (BTC) is far from its support 3 months ago, it still signals that it can reach $ 100000 this year.