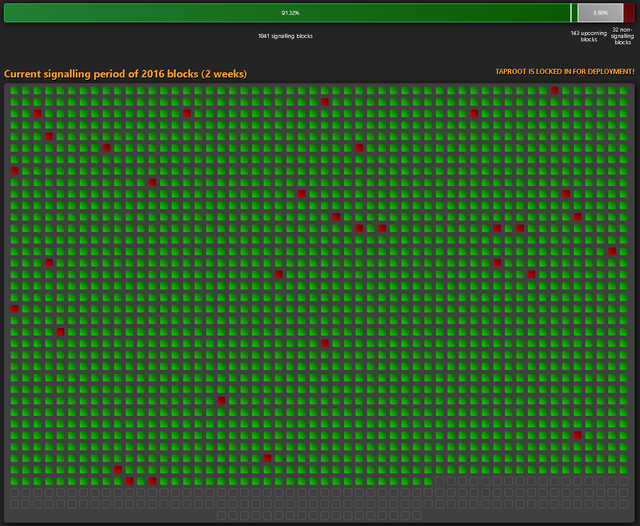 The Bitcoin (BTC) Taproot upgrade received over 90% approval from miners and the upgrade is set to November 2021.
The Taproot upgrade was one of the most anticipated upgrades on the Bitcoin side after SegWit in 2017 and received the expected support from the miners.
Along with the Taproot upgrade, it will offer features that are expected to offer significant privacy and scalability features. It will also offer multi-signature wallets and features in security. And in this way, it is stated that it will reduce transaction costs for complex transactions.
The Taproot upgrade was a long-awaited upgrade. Miners' support was required for this upgrade to happen.
The expected support was received from the miners. For now, the upgrade is expected to be released in November 2021. After the upgrade, there will be an important update, especially regarding privacy.
According to the information received from taproot.watch, the support reached 91.32%. You can see the progress in the picture above.