The CryptoPunk NFT features an "alien punk" wearing a mask, so it's an NFT with a pandemic style. This NFT will be an extremely rare artifact reflecting this era.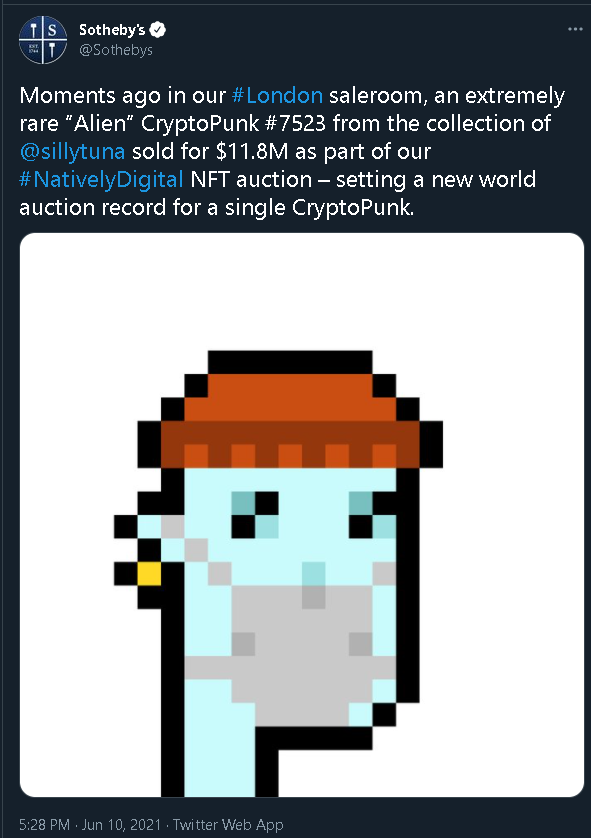 source
Statement from Sotheby's official twitter account:
Moments ago in our #London saleroom, an extremely rare "Alien" CryptoPunk #7523 from the collection of
@sillytuna
sold for $11.8M as part of our #NativelyDigital NFT auction – setting a new world auction record for a single CryptoPunk.
CryptoPunks was founded by Larva Labs in 2017 and has become one of the leading projects in the NFT market. CryptoPunk NFT was sold at a record price of $12 million at Sotheby's auction.
A CryptoPunks collection sold for $16.9 million at Christie's in May, but this last NFT was the most expensive NFT ever sold as a single piece by CryptoPunks.