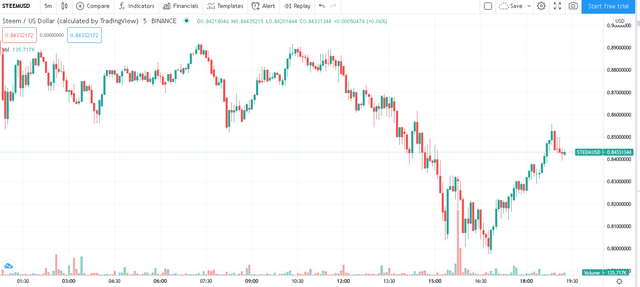 There was a general drop in cryptocurrencies today, especially BTC, a sudden drop. Accordingly, STEEM was also affected by this decline, but it recovered in a short time and started to rise again.
About 3 hours ago, there was a very serious sales demand and for now this sales demand seems to have been met. Before the day ends, I think STEEM will revert to this morning's price again.
In this and similar fluctuations, investors are selling panic, which causes investors to lose money. There is always a fluctuation in the cryptocurrency market and it will also be in the future. In such cases, I suggest you stay calm. Even if a strong cryptocurrency like STEEM drops suddenly, it will recover fast. And it goes back to its old levels.