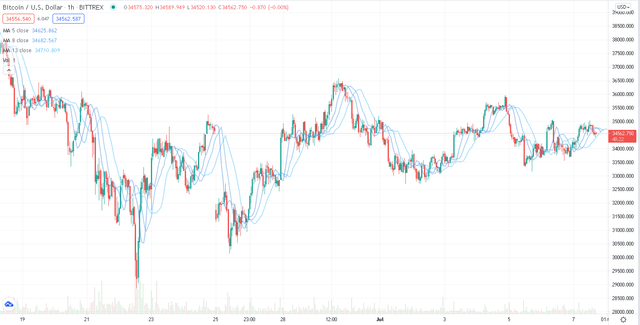 Bitcoin (BTC) wants to start a new rise but cannot stay above $35000. There is an intense demand for selling over $35,000. But there is also a solid support at the $33000 level.
Bitcoin (BTC) continues to fluctuate between $30000 and $36000. I think some whales are selling over $35,000 and when these sales are not met, BTC drops. I think the same whales are buying again around 33000 dollars.
Whales' ambition to earn more is causing BTC to fluctuate. But I think it will break the $36000 resistance soon.