Here are 10 quotes from Amelia Barr to inspire and motivate you.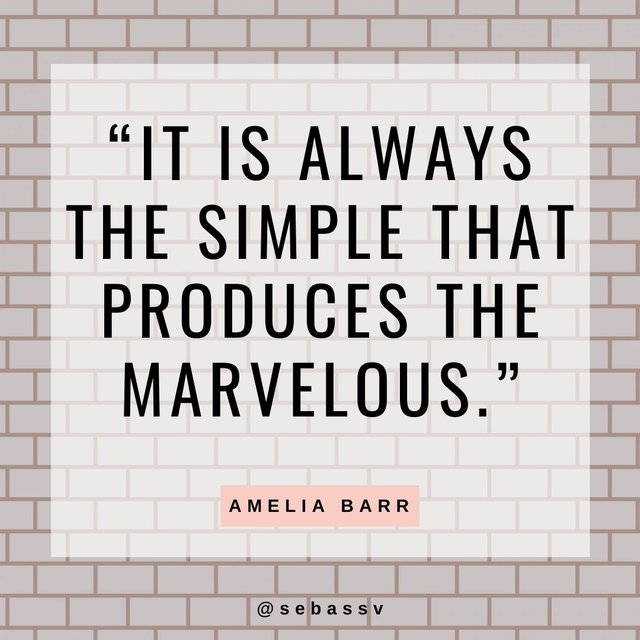 1 . "It is always the simple that produces the marvelous." - Amelia Barr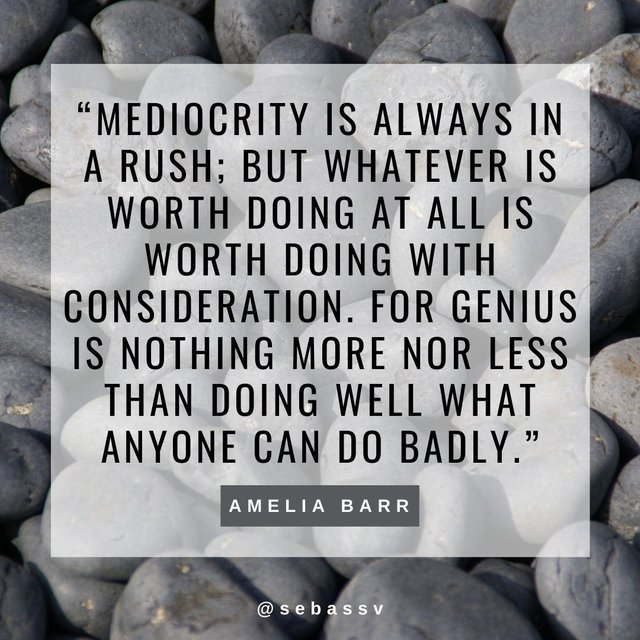 2 . "Mediocrity is always in a rush; but whatever is worth doing at all is worth doing with consideration. For genius is nothing more nor less than doing well what anyone can do badly." - Amelia Barr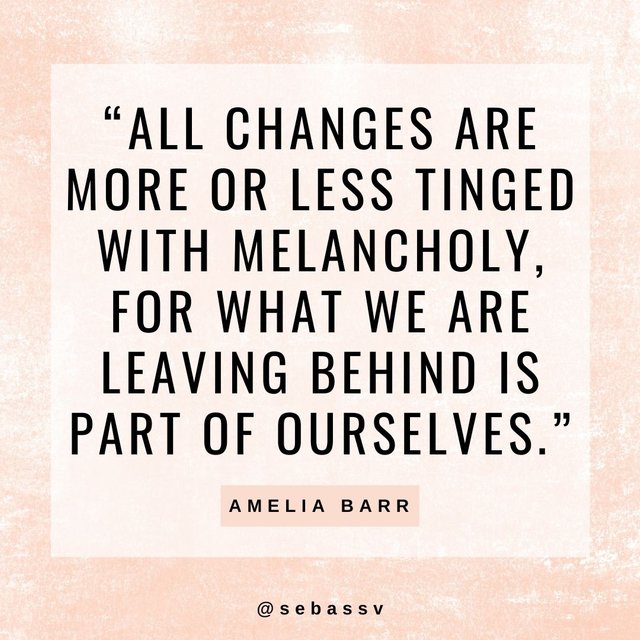 3 . "All changes are more or less tinged with melancholy, for what we are leaving behind is part of ourselves." - Amelia Barr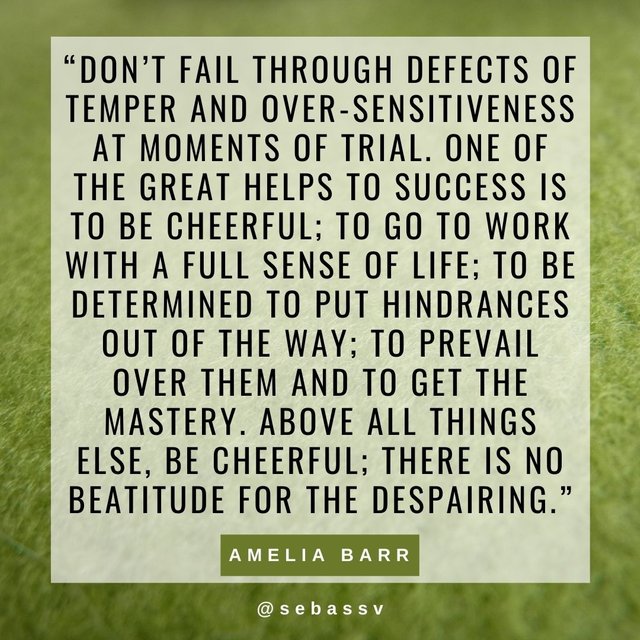 4 . "Don't fail through defects of temper and over-sensitiveness at moments of trial. One of the great helps to success is to be cheerful; to go to work with a full sense of life; to be determined to put hindrances out of the way; to prevail over them and to get the mastery. Above all things else, be cheerful; there is no beatitude for the despairing." - Amelia Barr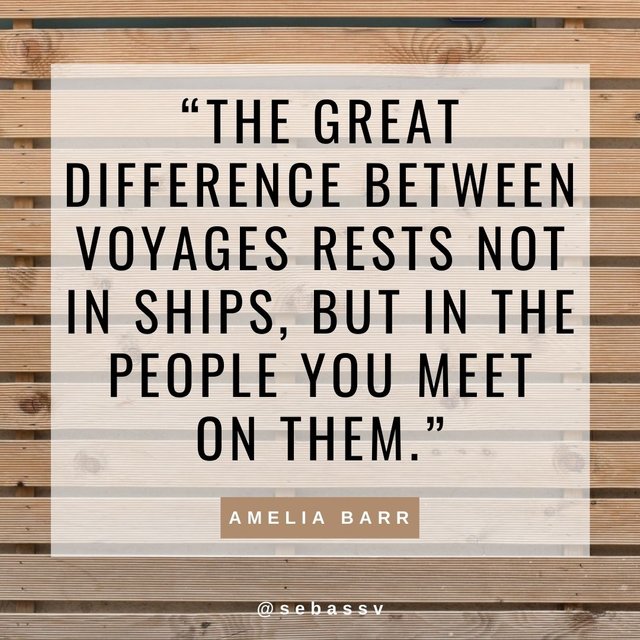 5 . "The great difference between voyages rests not in ships, but in the people you meet on them." - Amelia Barr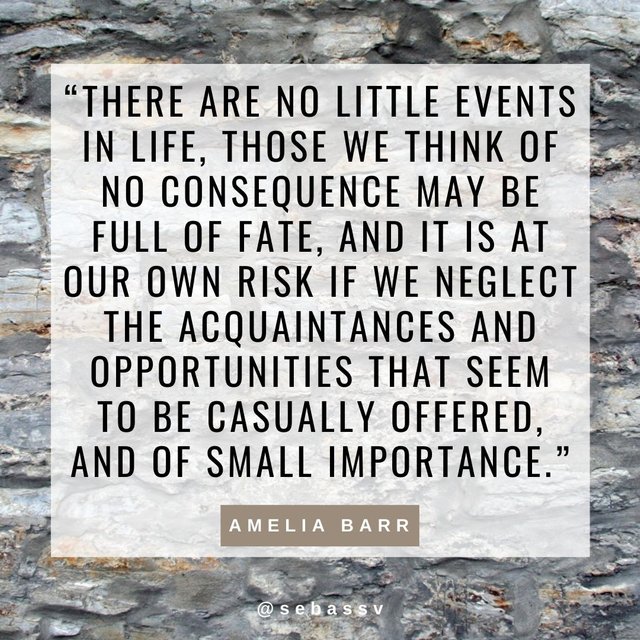 6 . "There are no little events in life, those we think of no consequence may be full of fate, and it is at our own risk if we neglect the acquaintances and opportunities that seem to be casually offered, and of small importance." - Amelia Barr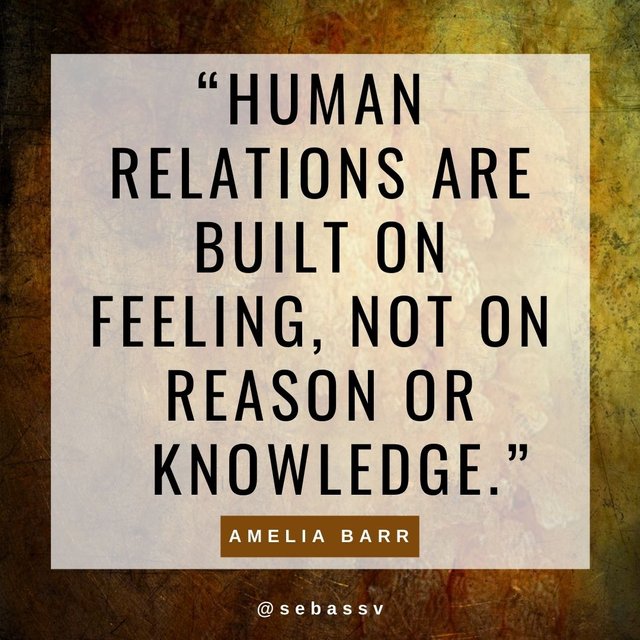 7 . "Human relations are built on feeling, not on reason or knowledge." - Amelia Barr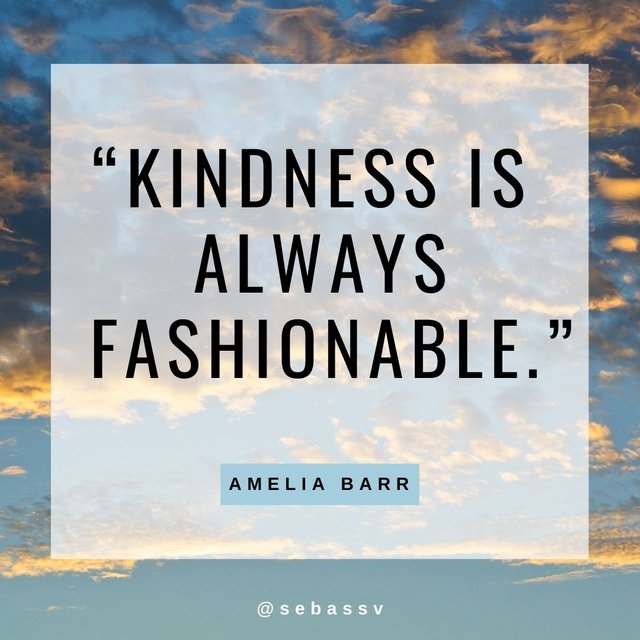 8 . "Kindness is always fashionable." - Amelia Barr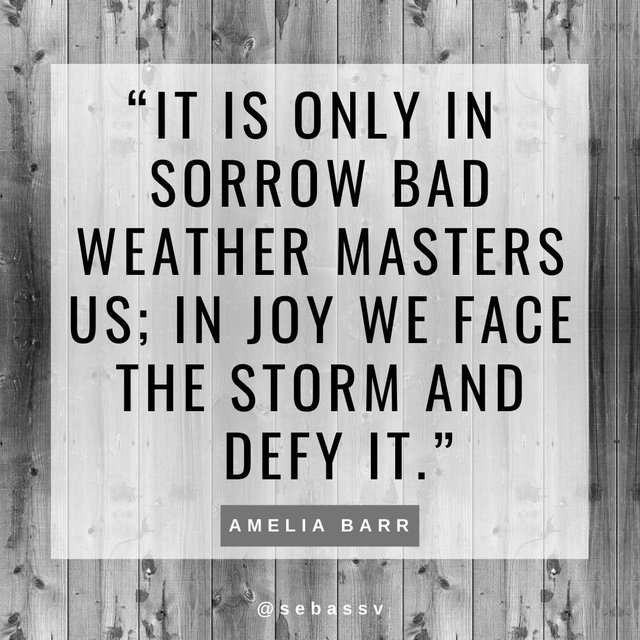 9 . "It is only in sorrow bad weather masters us; in joy we face the storm and defy it." - Amelia Barr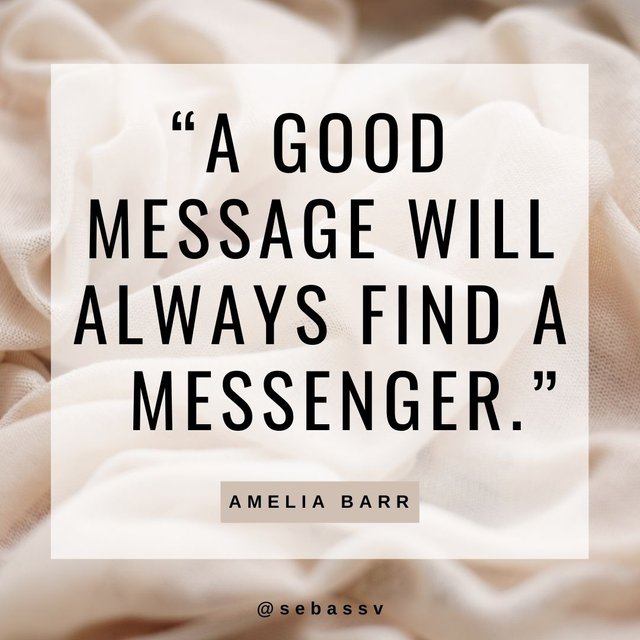 10 ."A good message will always find a messenger." - Amelia Barr
*Images are from Pixabay.
If you liked this post please upvote it, leave a comment and follow me for more content.
Have a wonderful day.