Here are 10 quotes from Carrie Fisher to inspire and motivate you.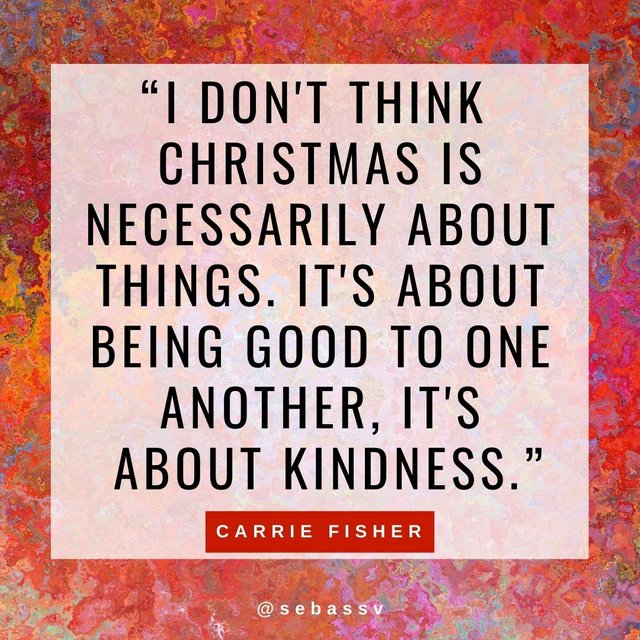 1 . "I don't think Christmas is necessarily about things. It's about being good to one another, it's about kindness." -Carrie Fisher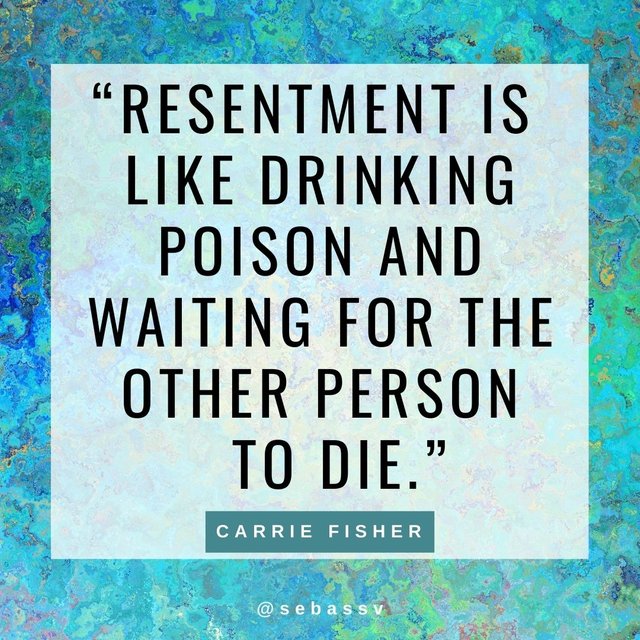 2 . "Resentment is like drinking poison and waiting for the other person to die." - Carrie Fisher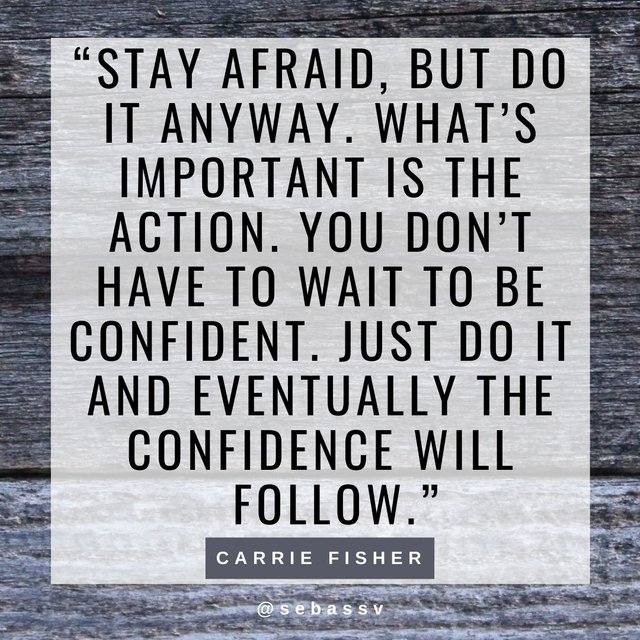 3 . "Stay afraid, but do it anyway. What's important is the action. You don't have to wait to be confident. Just do it and eventually the confidence will follow." - Carrie Fisher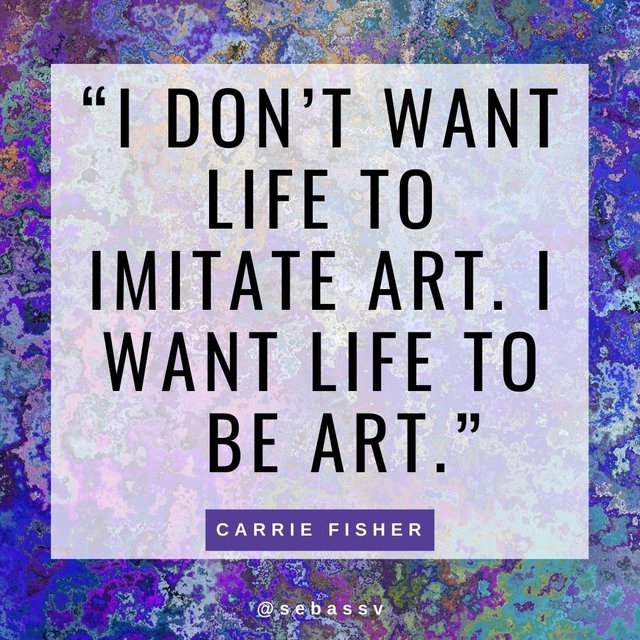 4 . "I don't want life to imitate art. I want life to be art." - Carrie Fisher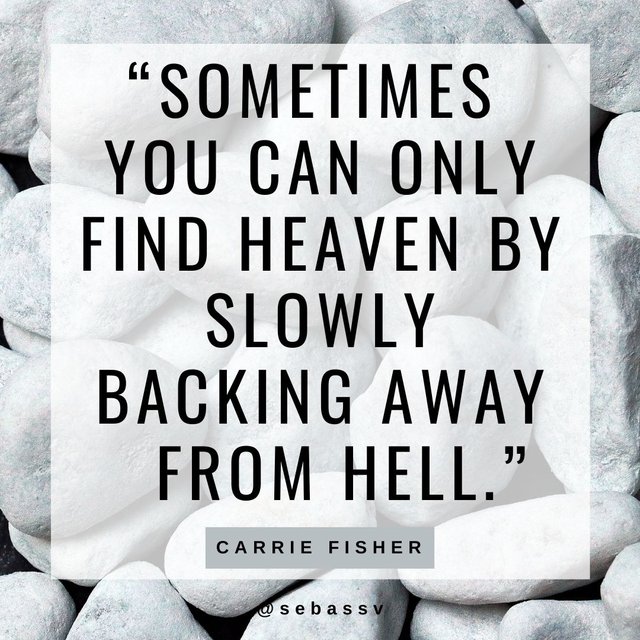 5 . "Sometimes you can only find Heaven by slowly backing away from Hell." - Carrie Fisher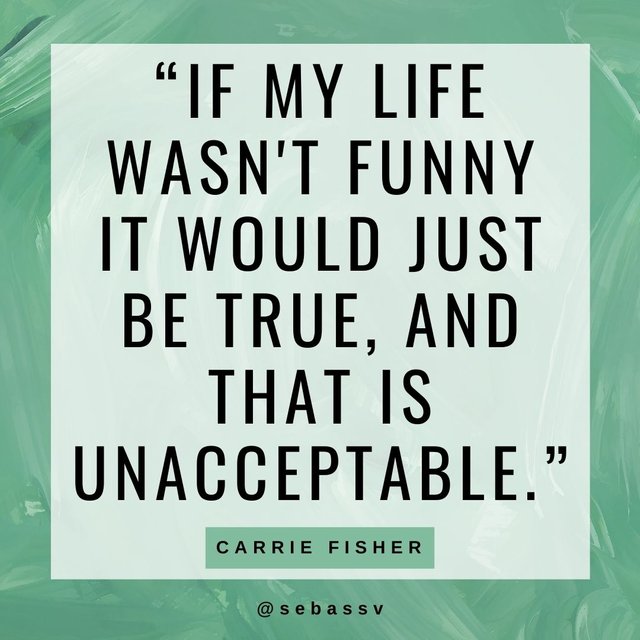 6 . "If my life wasn't funny it would just be true, and that is unacceptable." - Carrie Fisher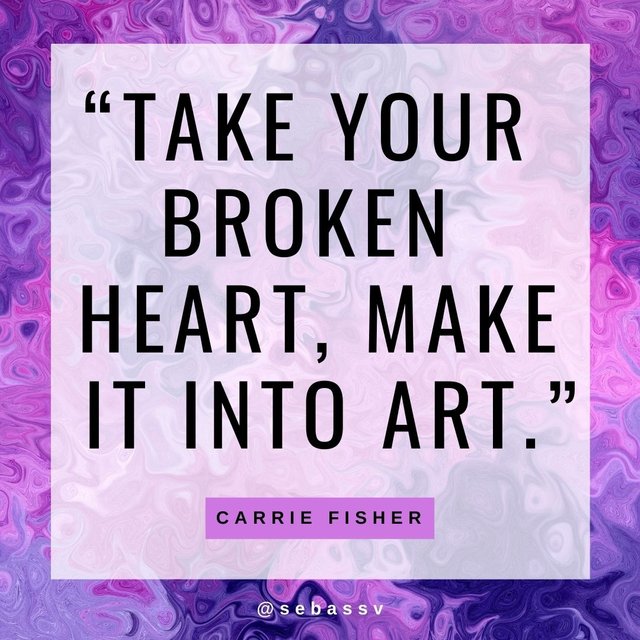 7 . "Take your broken heart, make it into art." - Carrie Fisher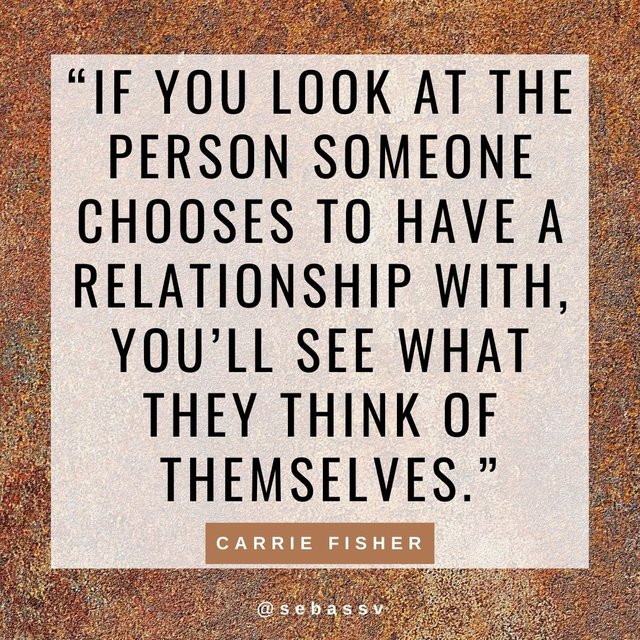 8 . "If you look at the person someone chooses to have a relationship with, you'll see what they think of themselves." - Carrie Fisher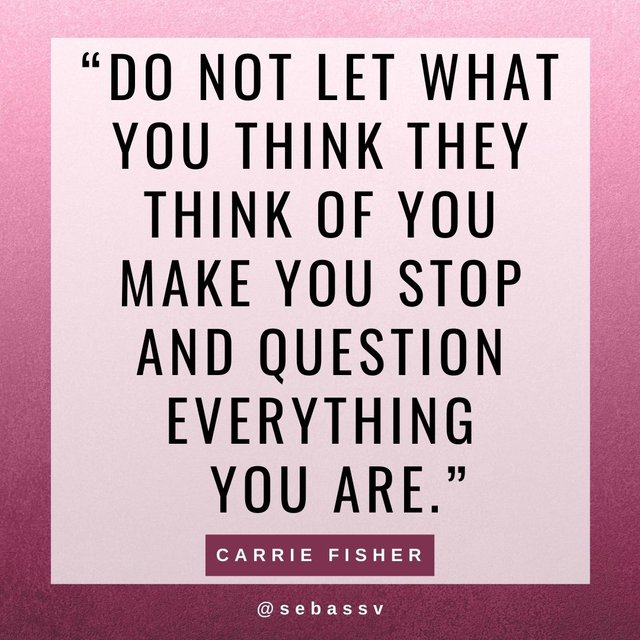 9 . "Do not let what you think they think of you make you stop and question everything you are." - Carrie Fisher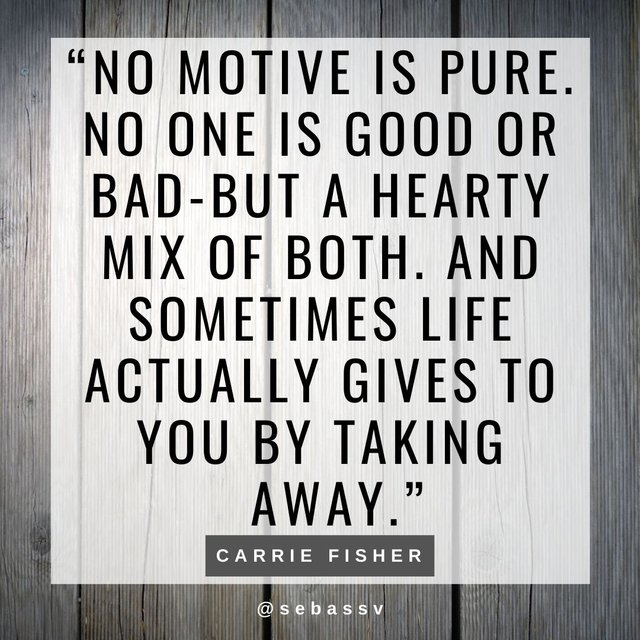 10 . "No motive is pure. No one is good or bad-but a hearty mix of both. And sometimes life actually gives to you by taking away." - Carrie Fisher
*Images are from Pixabay.
If you liked this post please upvote it, leave a comment and follow me for more content.
Have a wonderful day.