Here are 10 quotes from Coco Chanel to inspire and motivate you.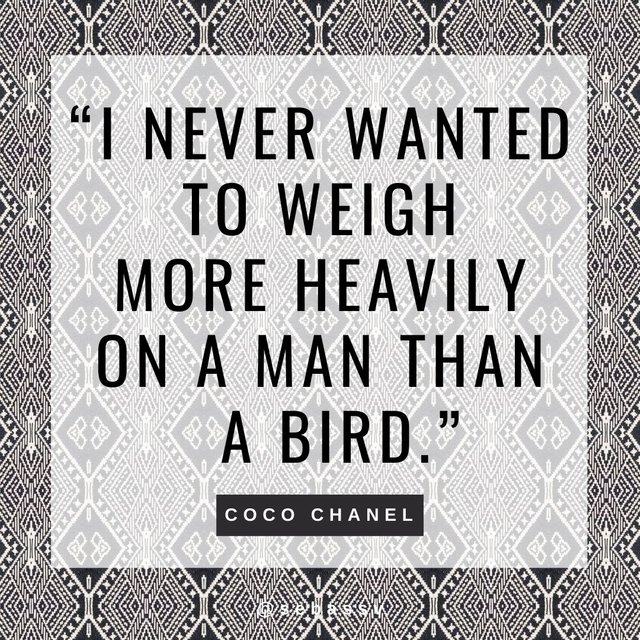 1 . "I never wanted to weigh more heavily on a man than a bird." - Coco Chanel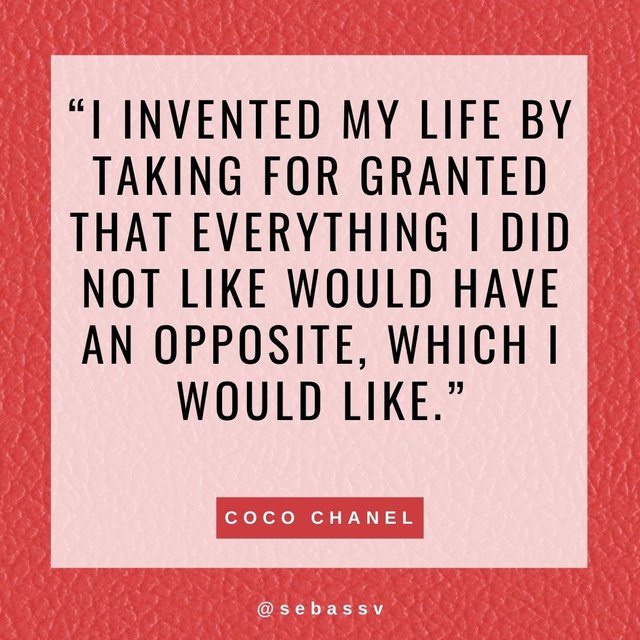 2 . "I invented my life by taking for granted that everything I did not like would have an opposite, which I would like." - Coco Chanel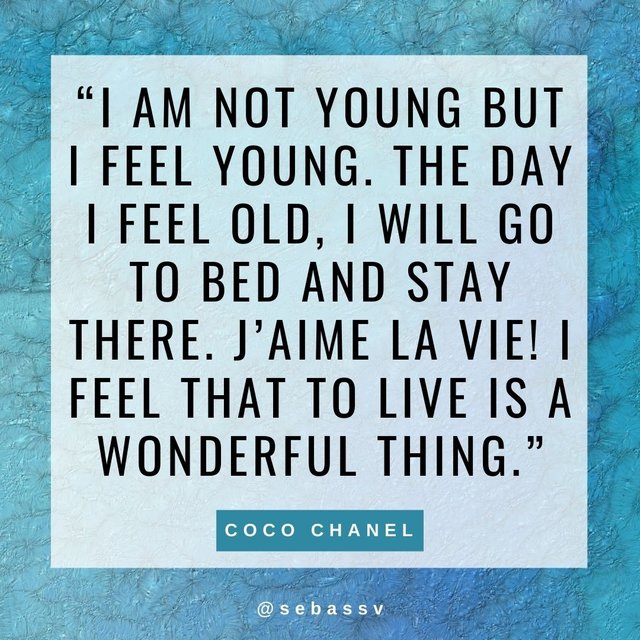 3 . "I am not young but I feel young. The day I feel old, I will go to bed and stay there. J'aime la vie! I feel that to live is a wonderful thing." - Coco Chanel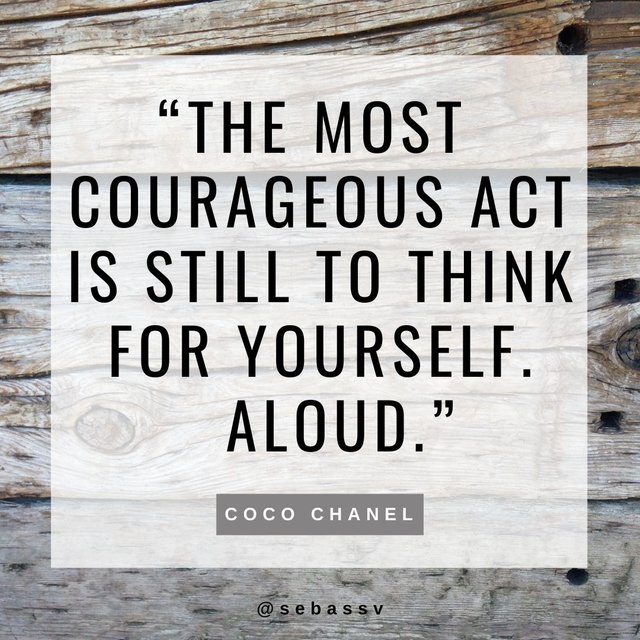 4 . "The most courageous act is still to think for yourself. Aloud." - Coco Chanel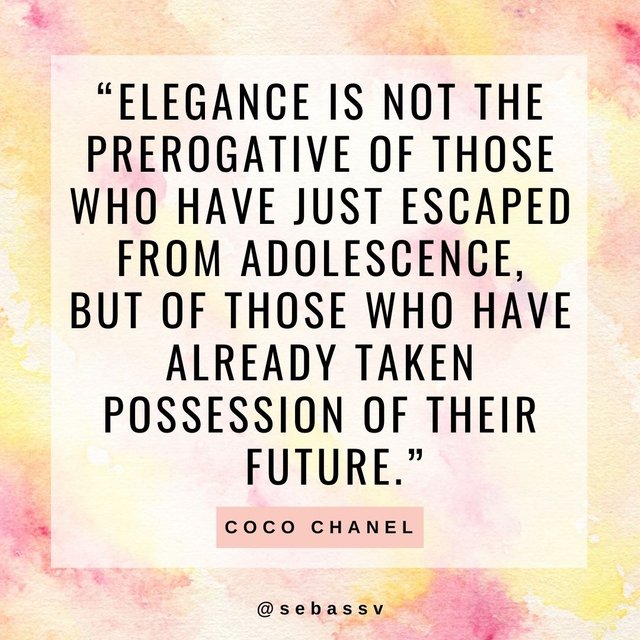 5 . "Elegance is not the prerogative of those who have just escaped from adolescence, but of those who have already taken possession of their future." - Coco Chanel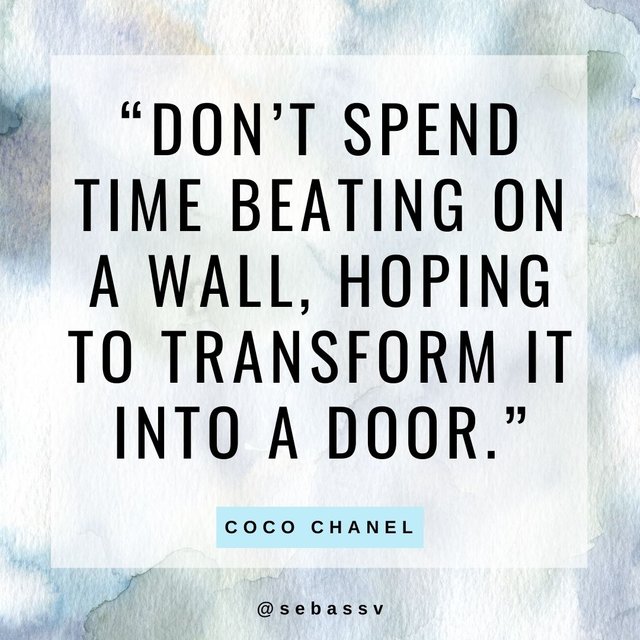 6 . "Don't spend time beating on a wall, hoping to transform it into a door." - Coco Chanel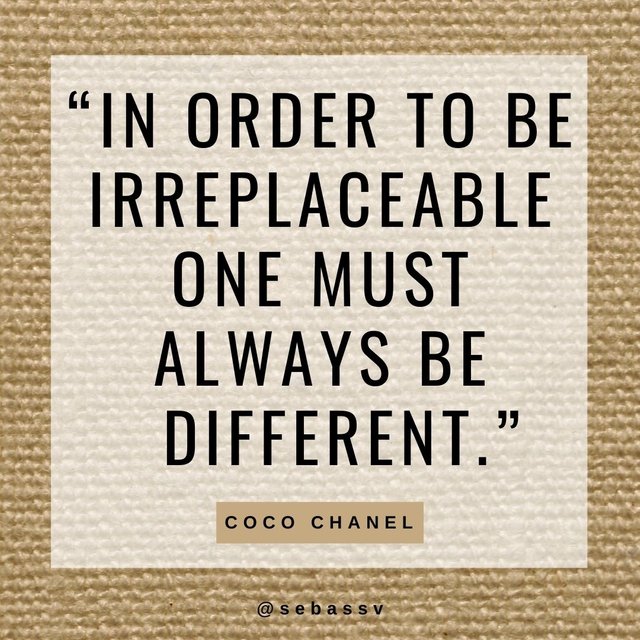 7 . "In order to be irreplaceable one must always be different." - Coco Chanel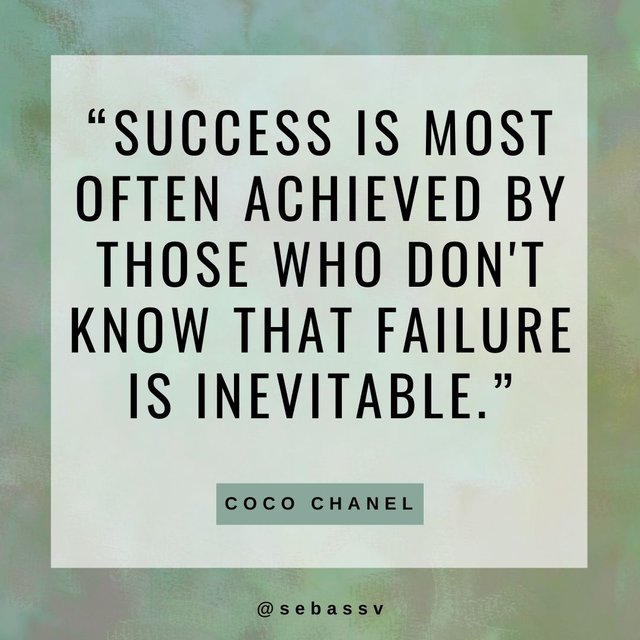 8 . "Success is most often achieved by those who don't know that failure is inevitable." - Coco Chanel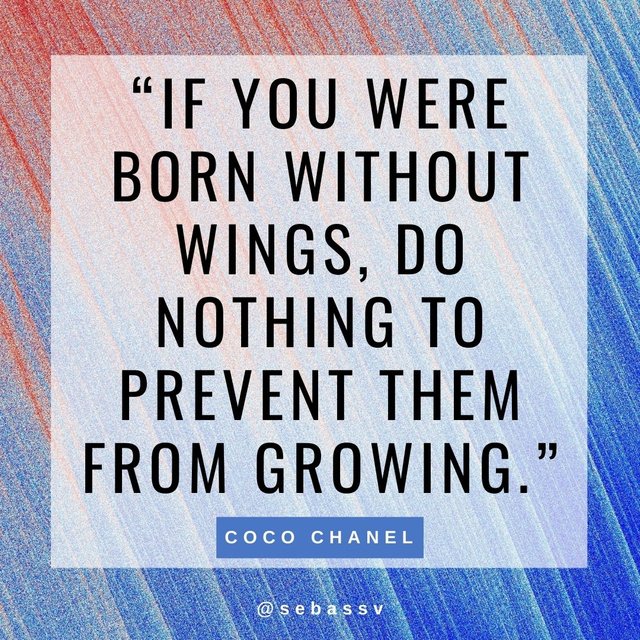 9 . "If you were born without wings, do nothing to prevent them from growing." - Coco Chanel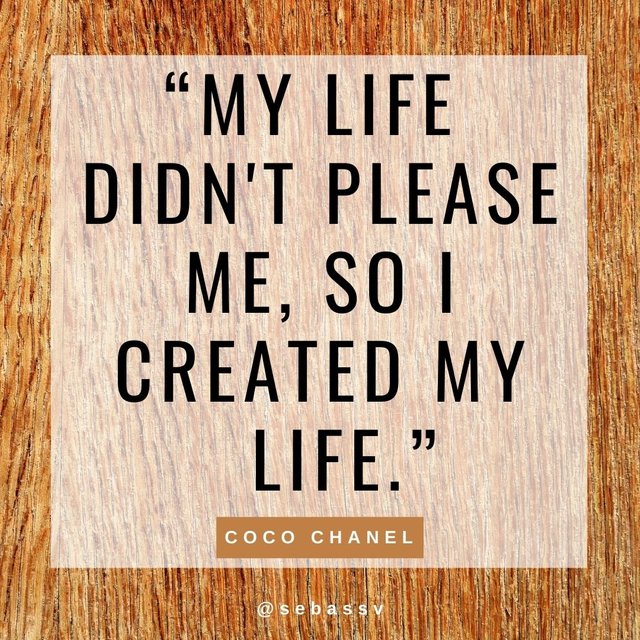 10 . "My life didn't please me, so I created my life." - Coco Chanel
*Images are from Pixabay.
If you liked this post please upvote it, leave a comment and follow me for more content.
Have a wonderful day.