Here are 10 quotes from Jane Fonda to inspire and motivate you.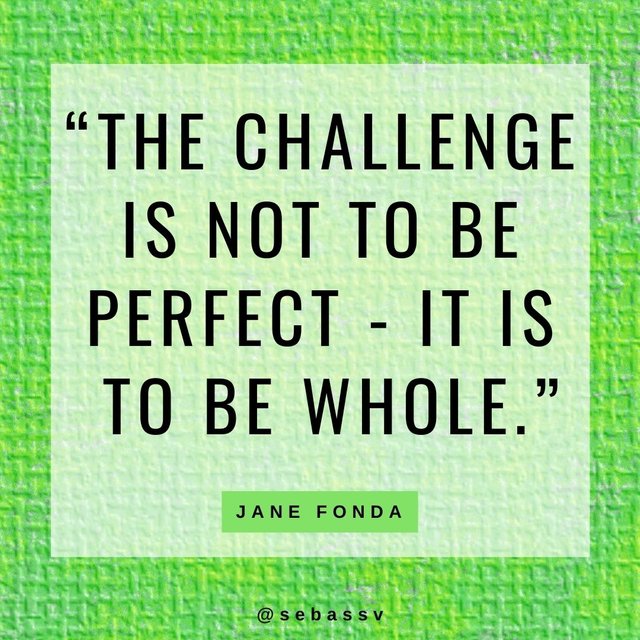 1 . "The challenge is not to be perfect - it is to be whole." - Jane Fonda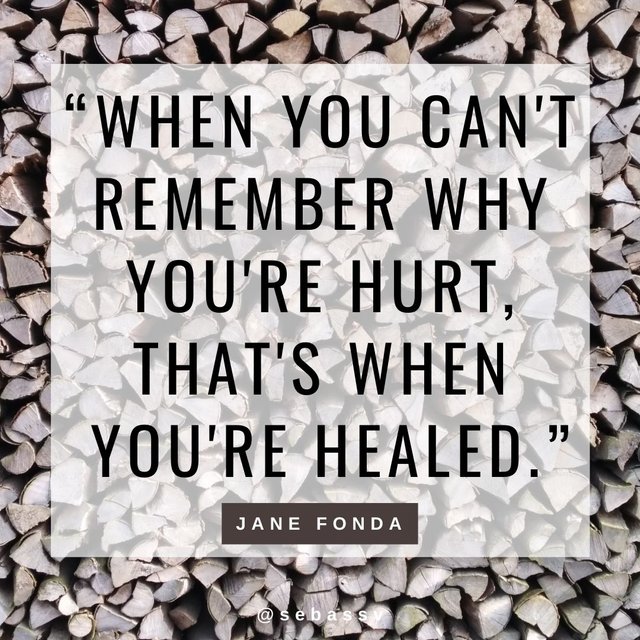 2 . "When you can't remember why you're hurt, that's when you're healed." - Jane Fonda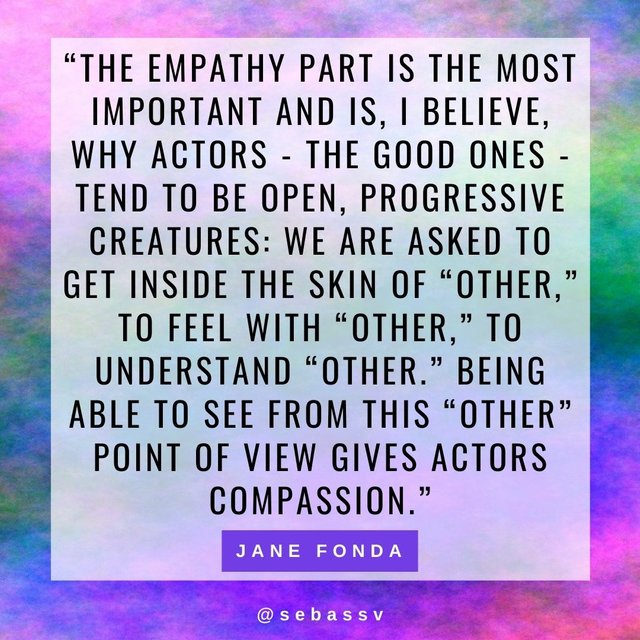 3 . "The empathy part is the most important and is, I believe, why actors - the good ones - tend to be open, progressive creatures: We are asked to get inside the skin of "other," to feel with "other," to understand "other." Being able to see from this "other" point of view gives actors compassion." - Jane Fonda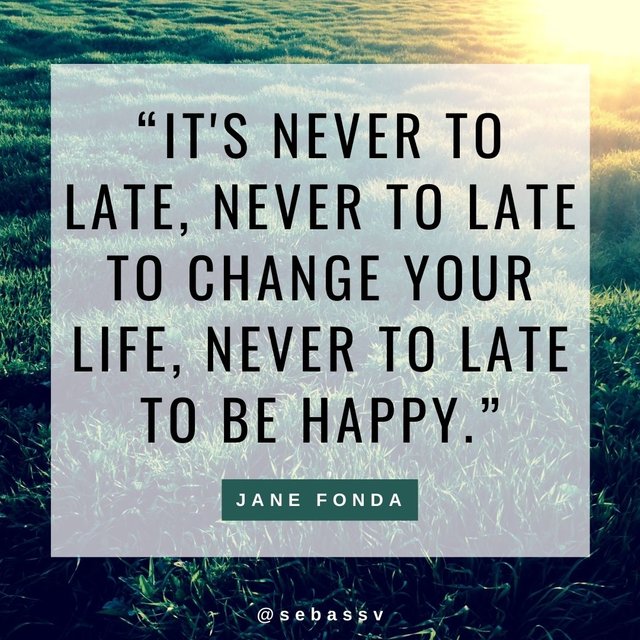 4 . "It's never to late, never to late to change your life, never to late to be happy." - Jane Fonda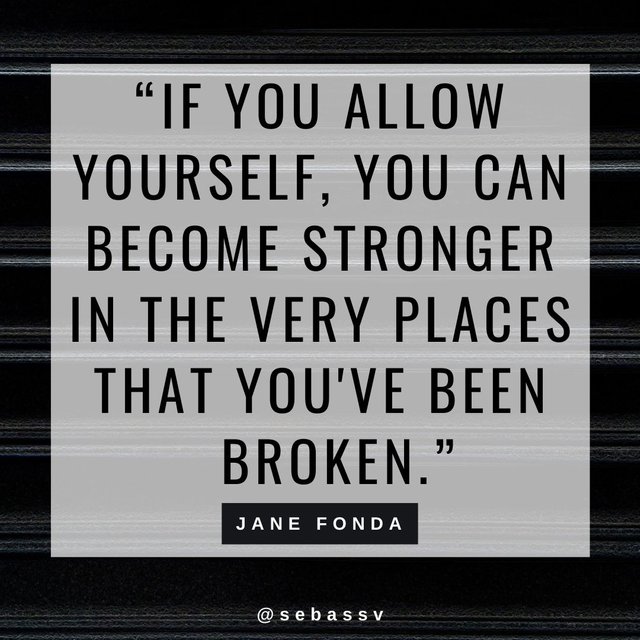 5 . "If you allow yourself, you can become stronger in the very places that you've been broken." - Jane Fonda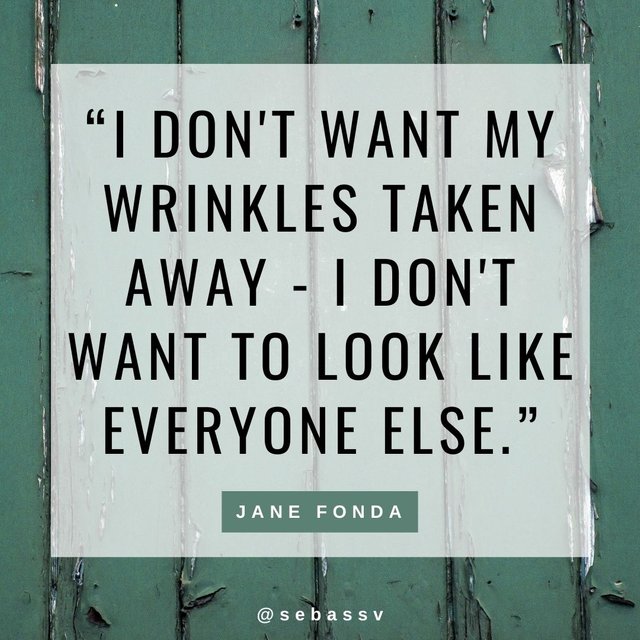 6 . "I don't want my wrinkles taken away - I don't want to look like everyone else." - Jane Fonda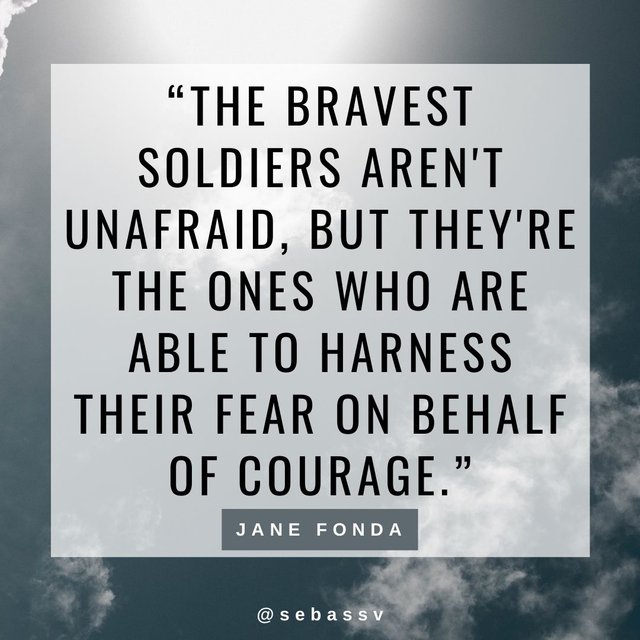 7 . "The bravest soldiers aren't unafraid, but they're the ones who are able to harness their fear on behalf of courage." - Jane Fonda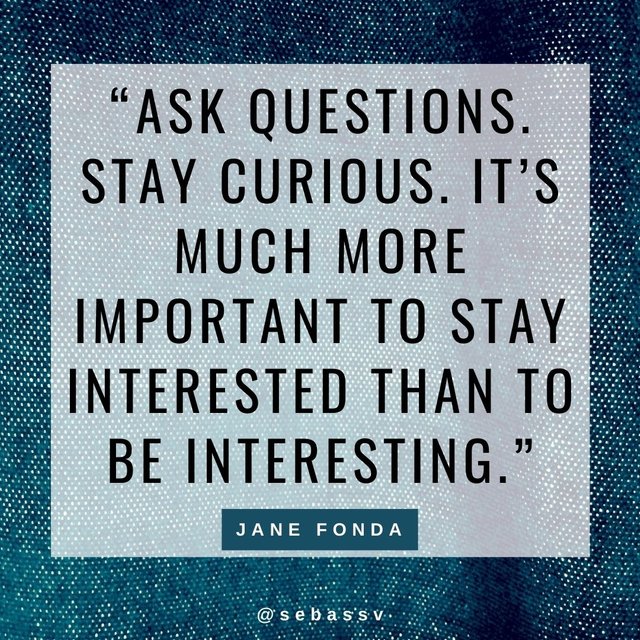 8 . "Ask questions. Stay curious. It's much more important to stay interested than to be interesting." - Jane Fonda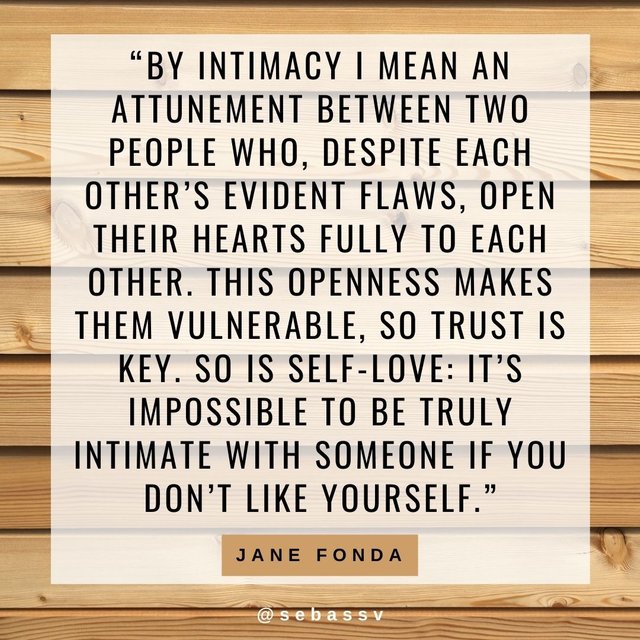 9 . "By intimacy I mean an attunement between two people who, despite each other's evident flaws, open their hearts fully to each other. This openness makes them vulnerable, so trust is key. So is self-love: It's impossible to be truly intimate with someone if you don't like yourself." - Jane Fonda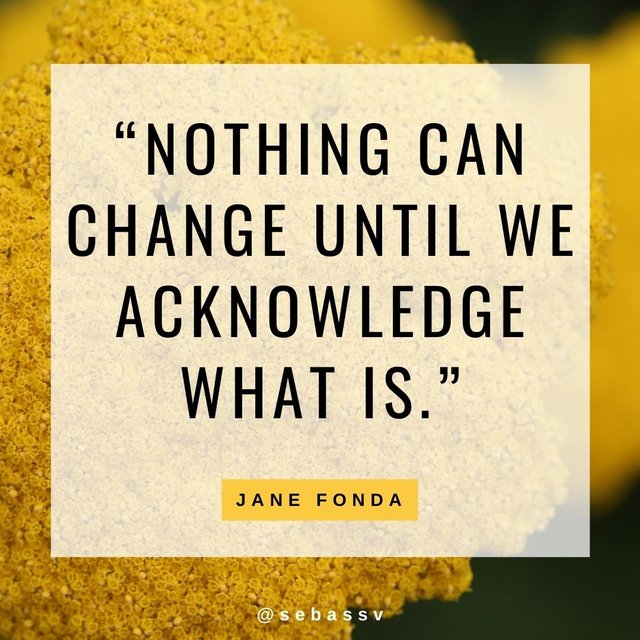 10 . "Nothing can change until we acknowledge what is." - Jane Fonda
*Images are from Pixabay.
If you liked this post please upvote it, leave a comment and follow me for more content.
Have a beautiful day.