Here are 10 quotes from John Muir to inspire and motivate you.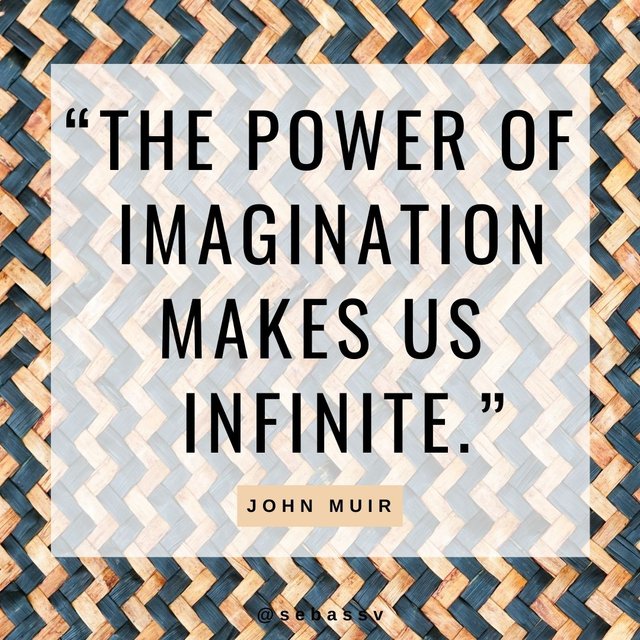 1 . "The power of imagination makes us infinite." - John Muir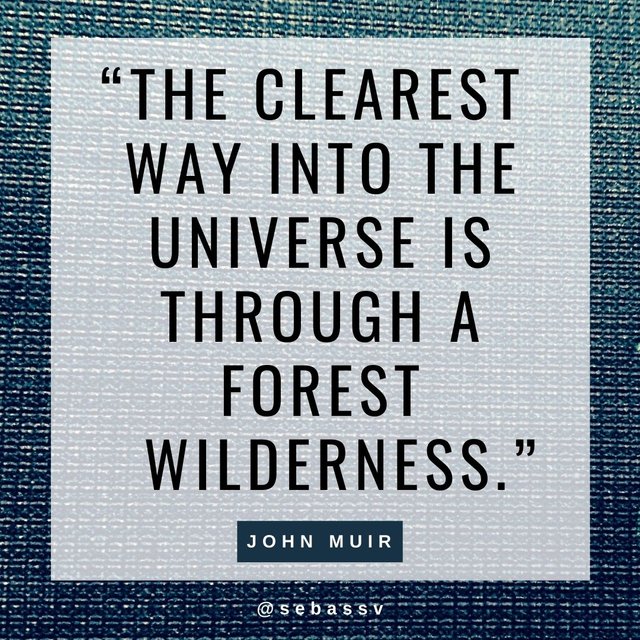 2 . "The clearest way into the Universe is through a forest wilderness." - John Muir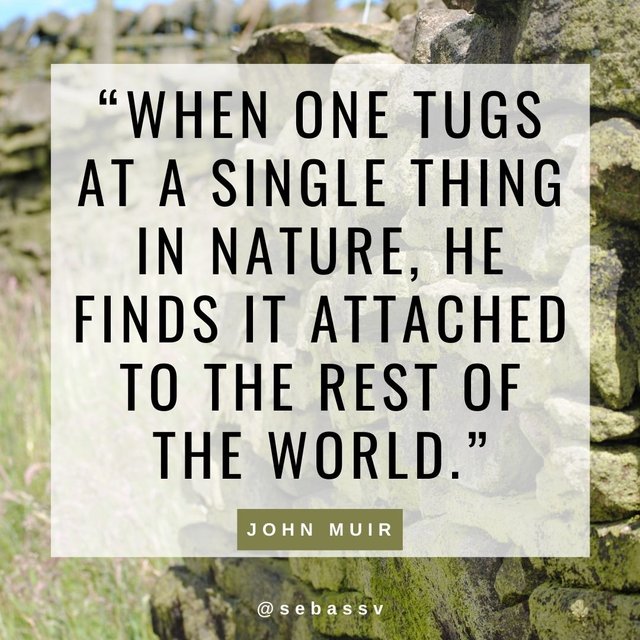 3 . "When one tugs at a single thing in nature, he finds it attached to the rest of the world." - John Muir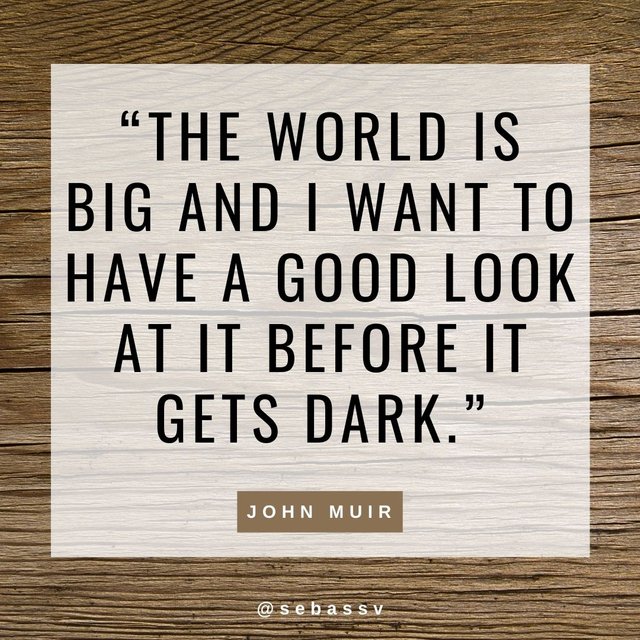 4 . "The world is big and I want to have a good look at it before it gets dark." - John Muir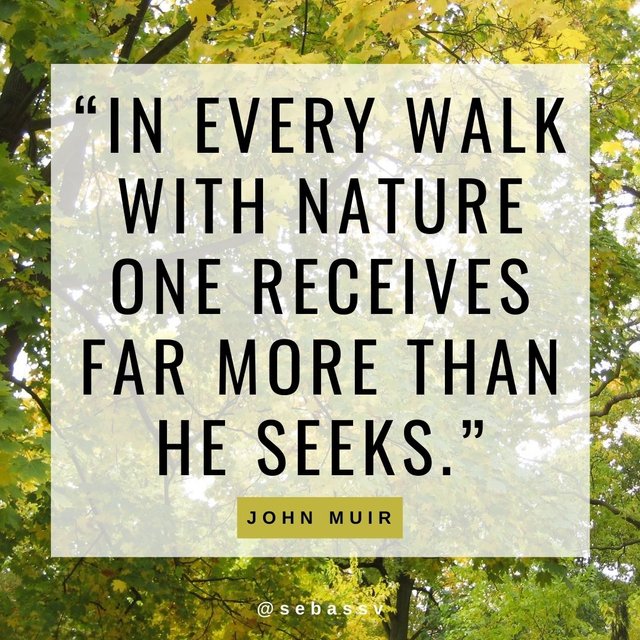 5 . "In every walk with Nature one receives far more than he seeks." - John Muir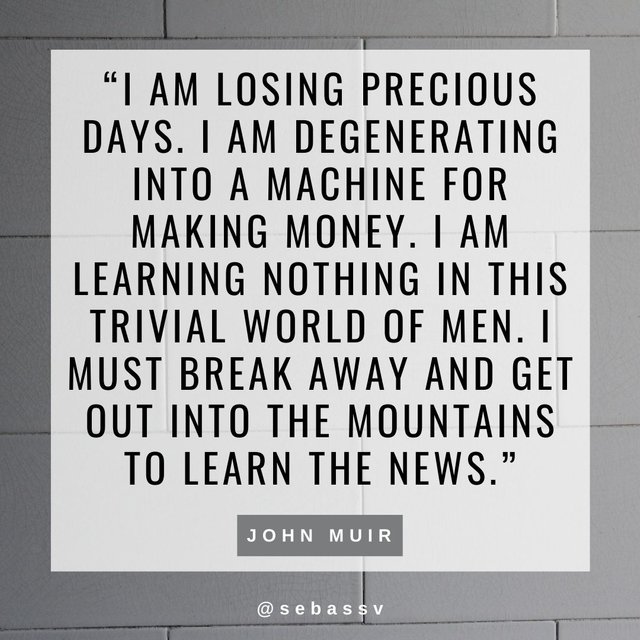 6 . "I am losing precious days. I am degenerating into a machine for making money. I am learning nothing in this trivial world of men. I must break away and get out into the mountains to learn the news" - John Muir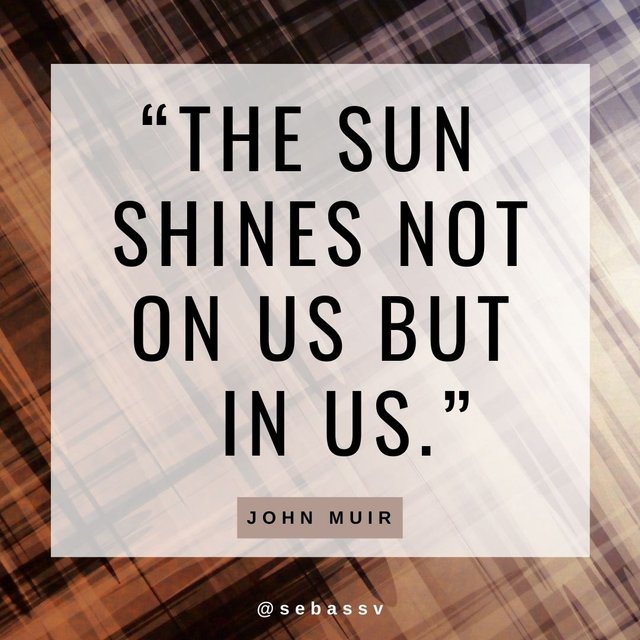 7 . "The sun shines not on us but in us." - John Muir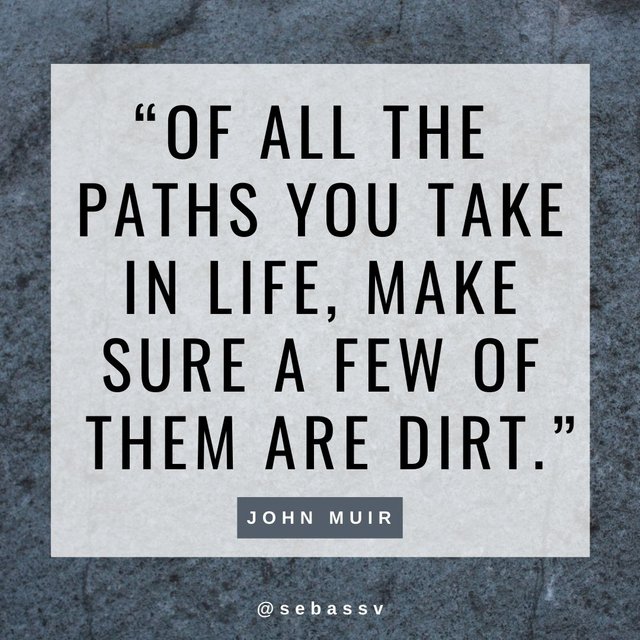 8 . "Of all the paths you take in life, make sure a few of them are dirt." - John Muir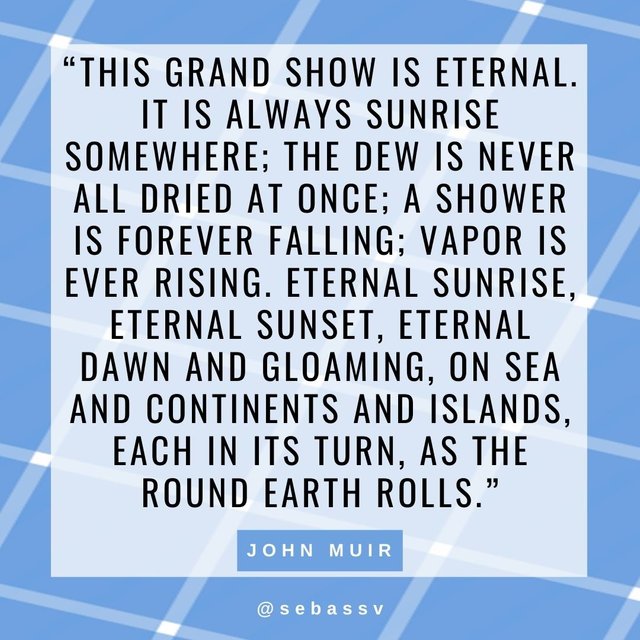 9 . "This grand show is eternal. It is always sunrise somewhere; the dew is never all dried at once; a shower is forever falling; vapor is ever rising. Eternal sunrise, eternal sunset, eternal dawn and gloaming, on sea and continents and islands, each in its turn, as the round earth rolls." - John Muir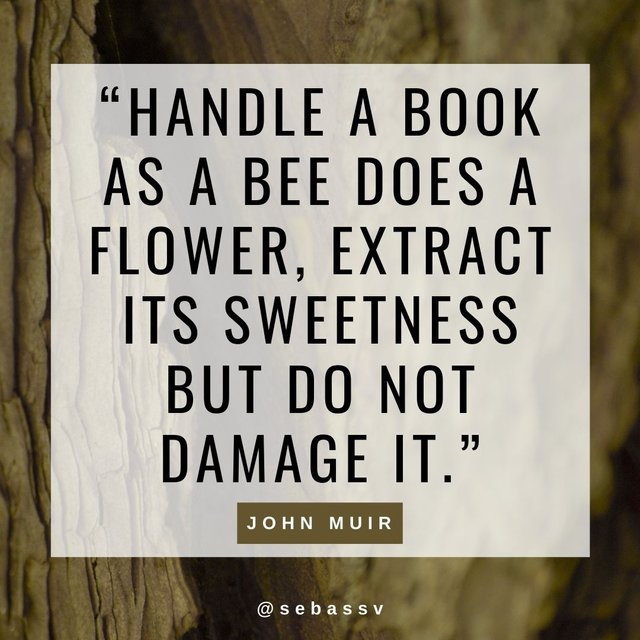 10 . "Handle a book as a bee does a flower, extract its sweetness but do not damage it." - John Muir
*Images are from Pixabay.
If you liked this post please upvote it, leave a comment and follow me for more content.
Have a wonderful day.