Here are 10 quotes from May Sarton to inspire and motivate you to be yourself.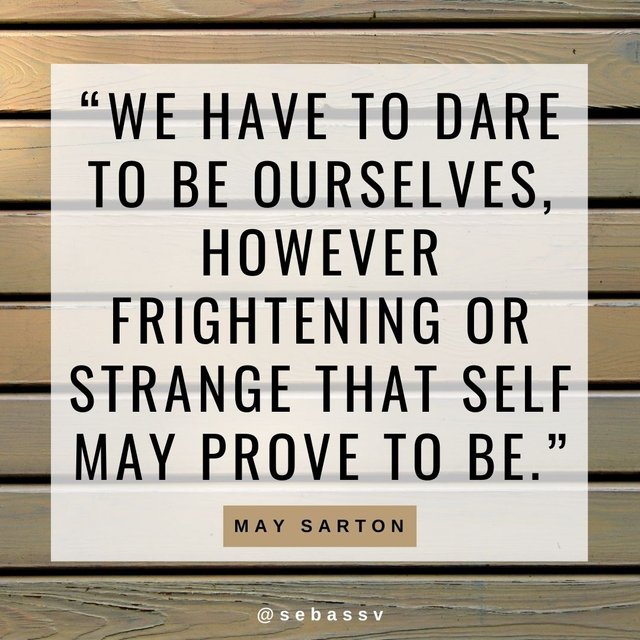 1 . "We have to dare to be ourselves, however frightening or strange that self may prove to be." - May Sarton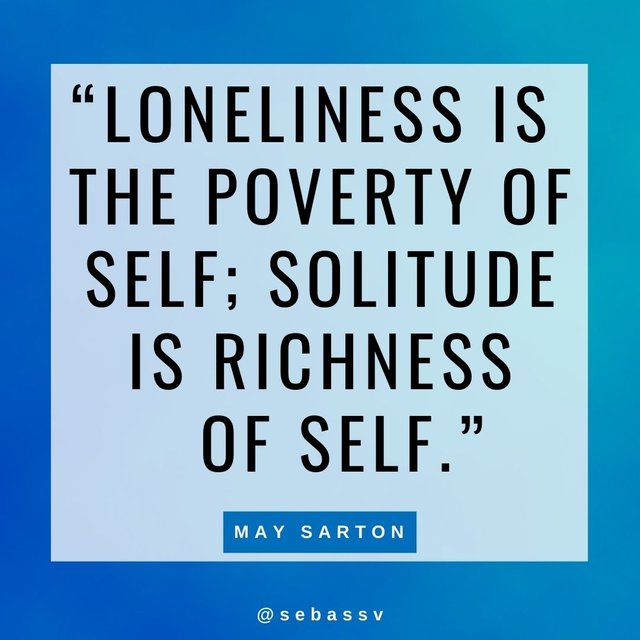 2 . "Loneliness is the poverty of self; solitude is richness of self." - May Sarton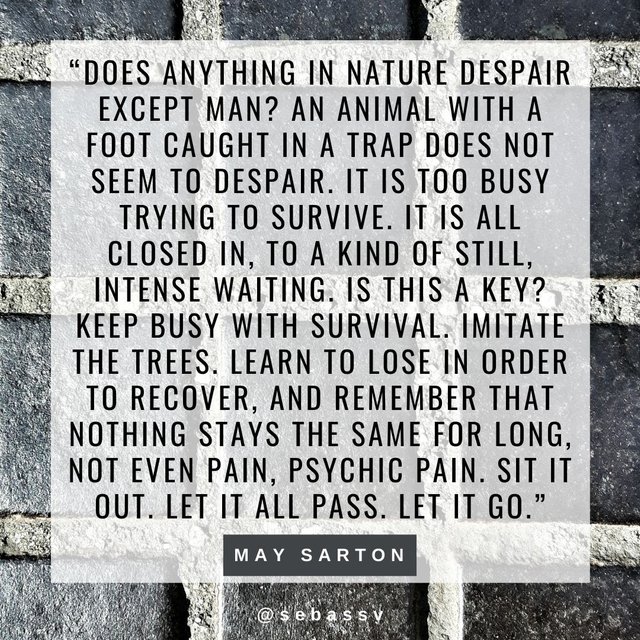 3 . "Does anything in nature despair except man? An animal with a foot caught in a trap does not seem to despair. It is too busy trying to survive. It is all closed in, to a kind of still, intense waiting. Is this a key? Keep busy with survival. Imitate the trees. Learn to lose in order to recover, and remember that nothing stays the same for long, not even pain, psychic pain. Sit it out. Let it all pass. Let it go." - May Sarton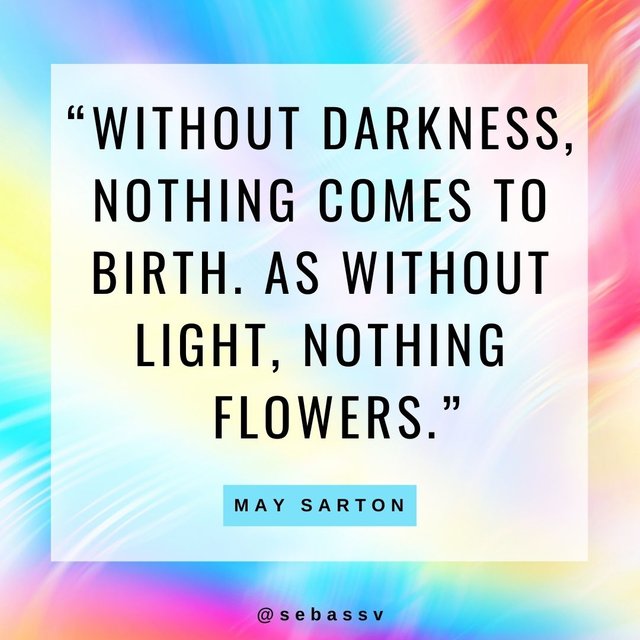 4 . "Without darkness, nothing comes to birth. As without light, nothing flowers." - May Sarton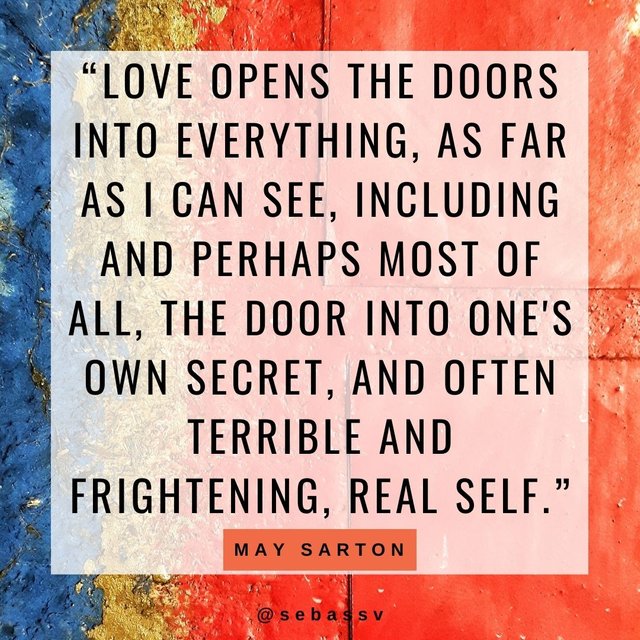 5 . "Love opens the doors into everything, as far as I can see, including and perhaps most of all, the door into one's own secret, and often terrible and frightening, real self." - May Sarton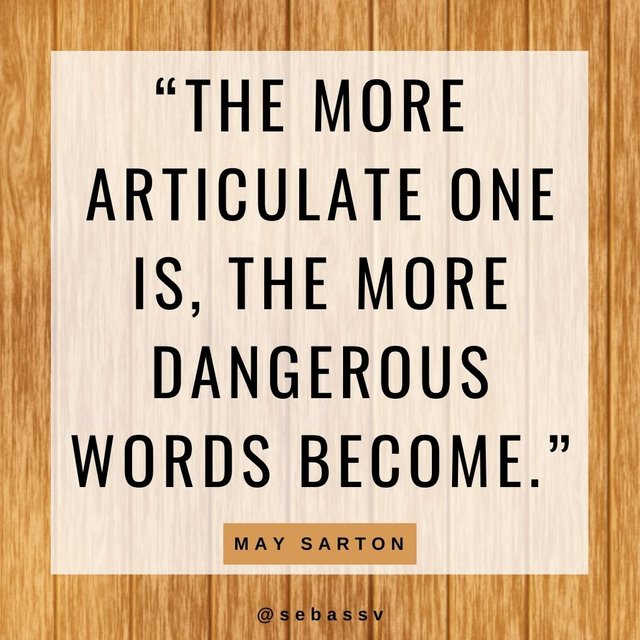 6 . "The more articulate one is, the more dangerous words become." - May Sarton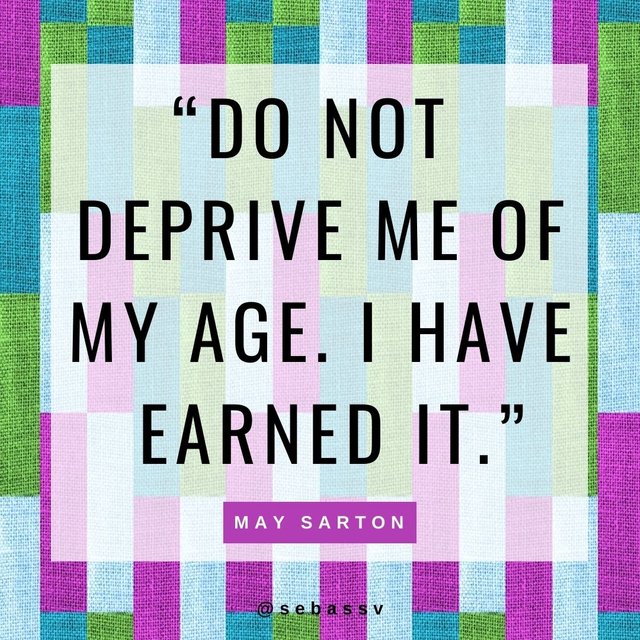 7 . "Do not deprive me of my age. I have earned it." - May Sarton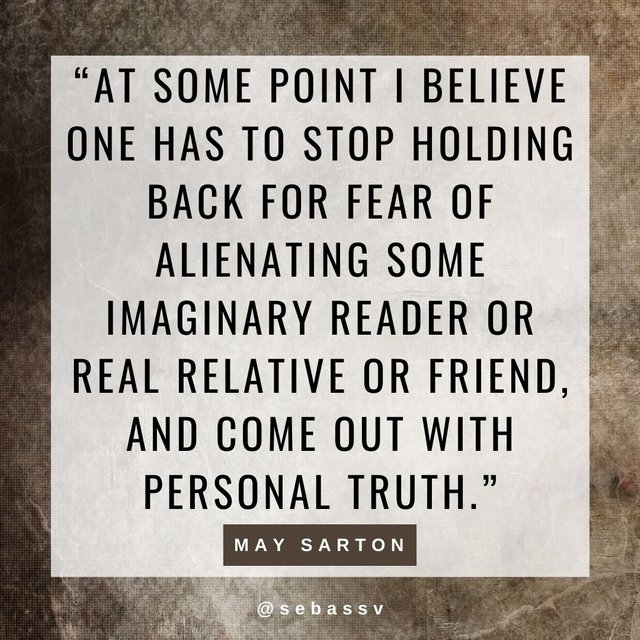 8 . "At some point I believe one has to stop holding back for fear of alienating some imaginary reader or real relative or friend, and come out with personal truth." - May Sarton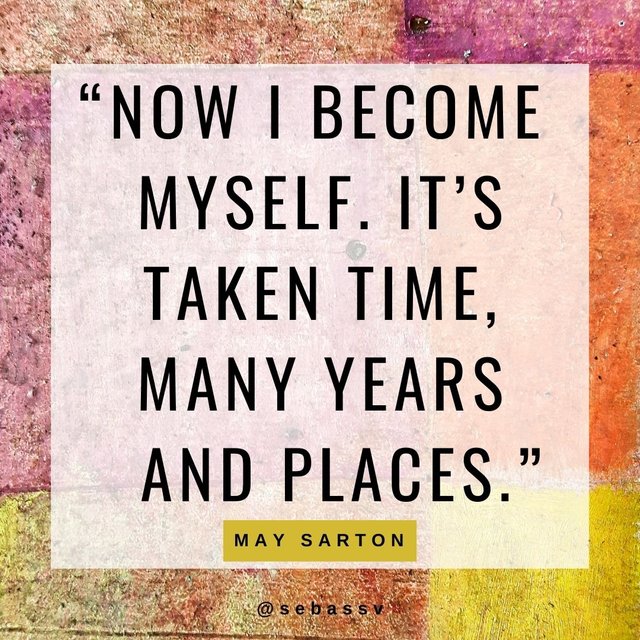 9 . "Now I become myself. It's taken time, many years and places." - May Sarton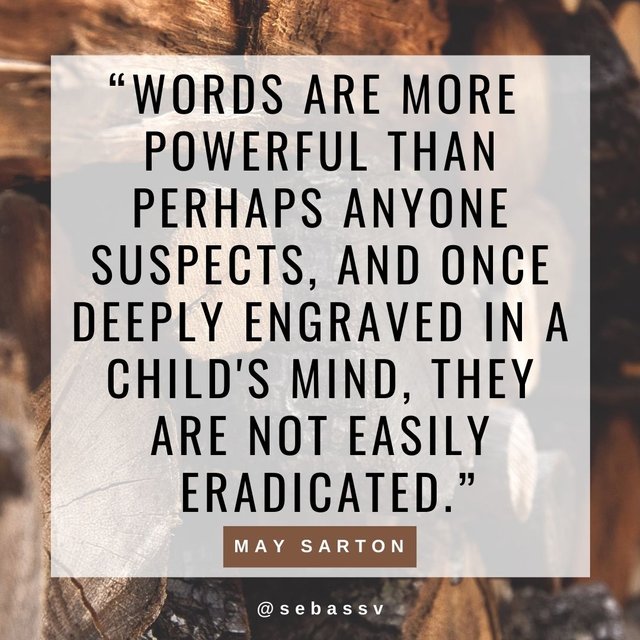 10 . "Words are more powerful than perhaps anyone suspects, and once deeply engraved in a child's mind, they are not easily eradicated." - May Sarton
*Images are from Pixabay.
If you liked this post please upvote it, leave a comment and follow me for more content.
Have a wonderful day.