Here are 10 quotes from Queen Latifah to inspire and motivate you to be yourself and love yourself.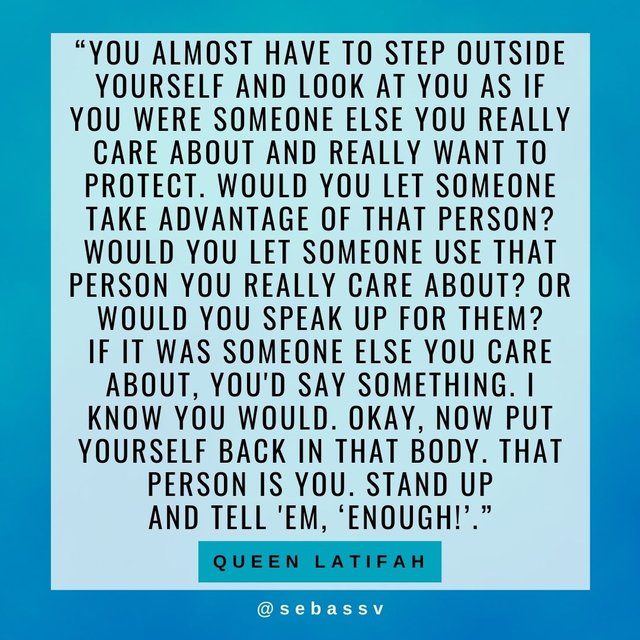 1 . "You almost have to step outside yourself and look at you as if you were someone else you really care about and really want to protect. Would you let someone take advantage of that person? Would you let someone use that person you really care about? Or would you speak up for them? If it was someone else you care about, you'd say something. I know you would. Okay, now put yourself back in that body. That person is you. Stand up and tell 'em, 'Enough!'." - Queen Latifah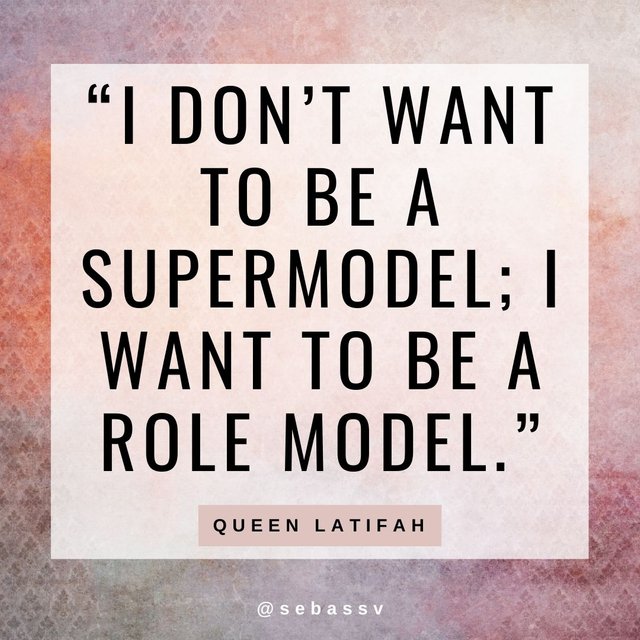 2 . "I don't want to be a supermodel; I want to be a role model." - Queen Latifah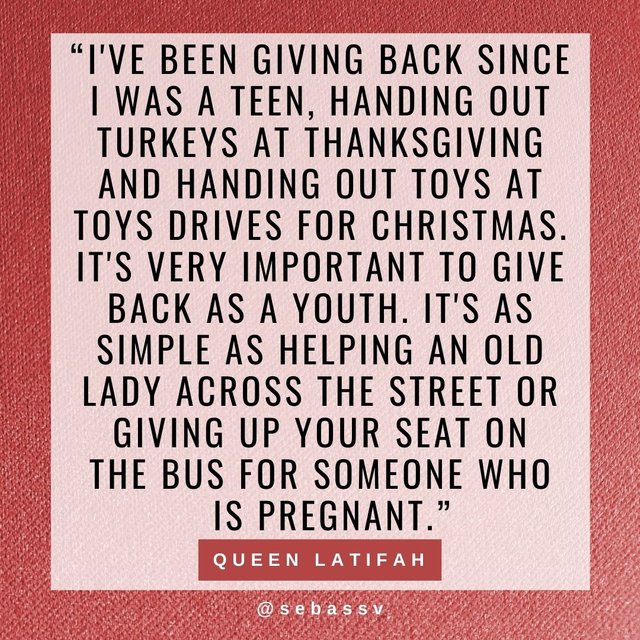 3 . "I've been giving back since I was a teen, handing out turkeys at Thanksgiving and handing out toys at toys drives for Christmas. It's very important to give back as a youth. It's as simple as helping an old lady across the street or giving up your seat on the bus for someone who is pregnant." - Queen Latifah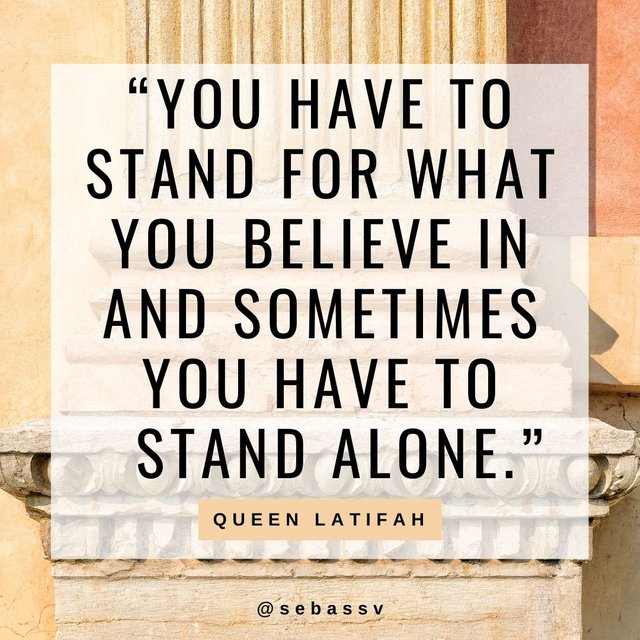 4 . "You have to stand for what you believe in and sometimes you have to stand alone." - Queen Latifah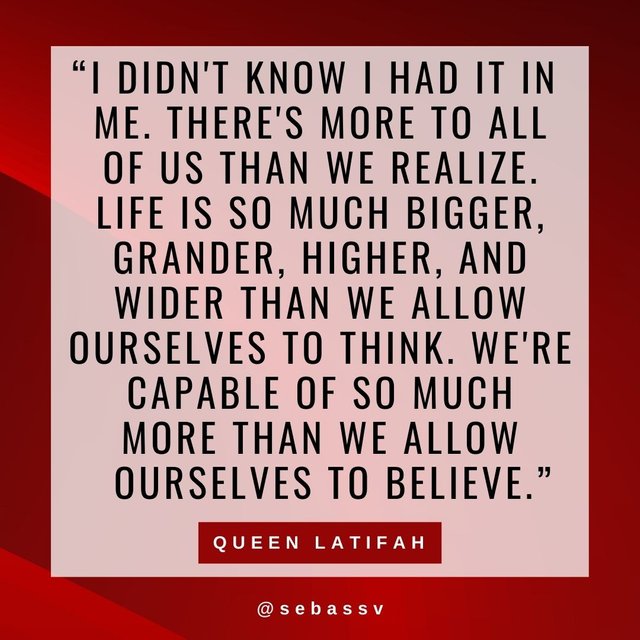 5 . "I didn't know I had it in me. There's more to all of us than we realize. Life is so much bigger, grander, higher, and wider than we allow ourselves to think. We're capable of so much more than we allow ourselves to believe." - Queen Latifah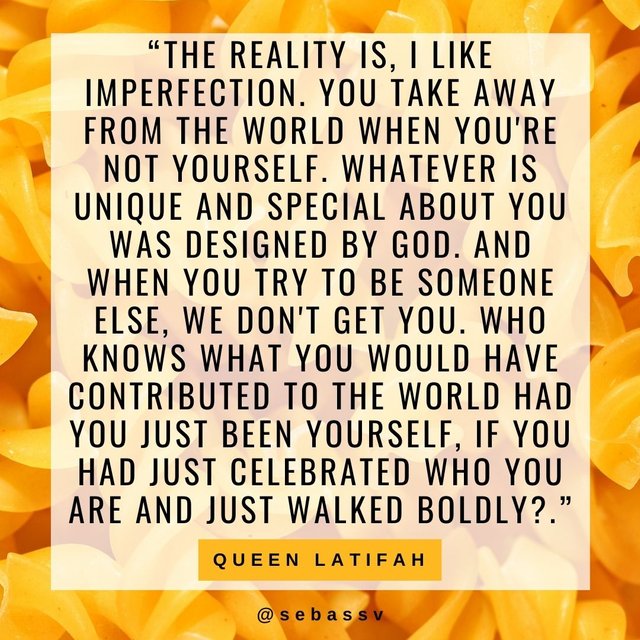 6 . "The reality is, I like imperfection. You take away from the world when you're not yourself. Whatever is unique and special about you was designed by God. And when you try to be someone else, we don't get you. Who knows what you would have contributed to the world had you just been yourself, if you had just celebrated who you are and just walked boldly?" - Queen Latifah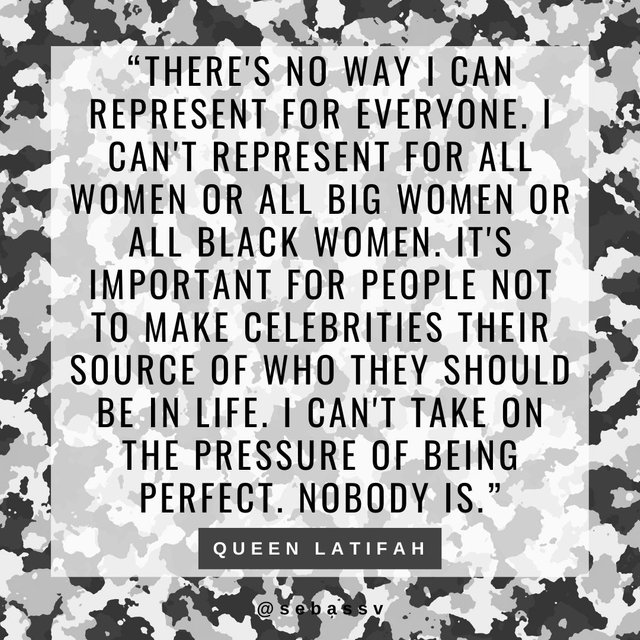 7 . "There's no way I can represent for everyone. I can't represent for all women or all big women or all black women. It's important for people not to make celebrities their source of who they should be in life. I can't take on the pressure of being perfect. Nobody is." - Queen Latifah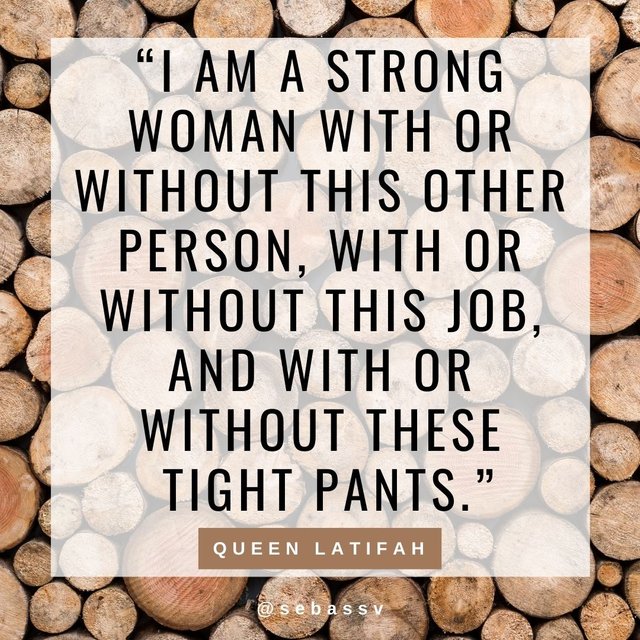 8 . "I am a strong woman with or without this other person, with or without this job, and with or without these tight pants." - Queen Latifah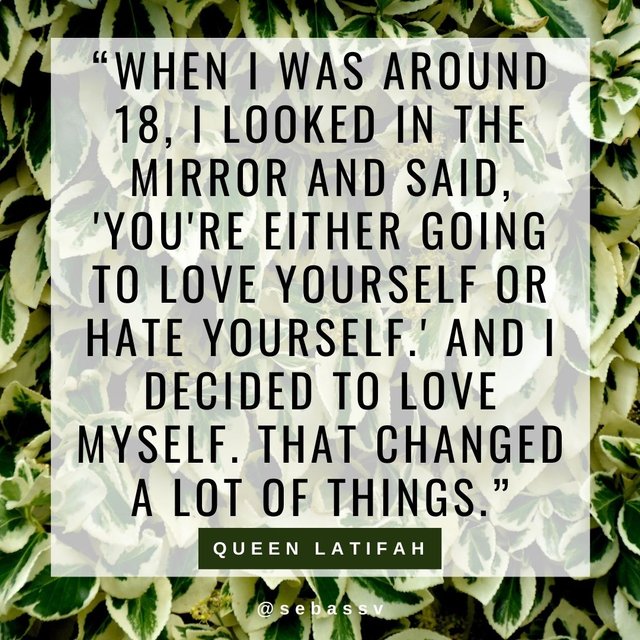 9 . "When I was around 18, I looked in the mirror and said, 'You're either going to love yourself or hate yourself.' And I decided to love myself. That changed a lot of things." - Queen Latifah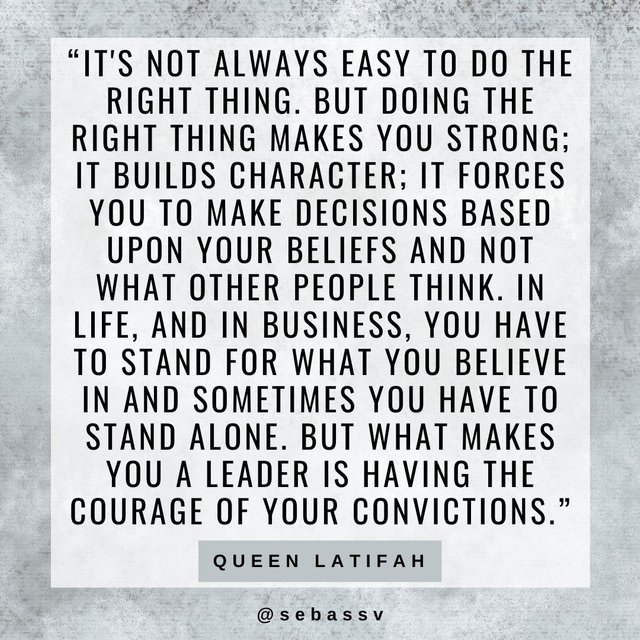 10 . "It's not always easy to do the right thing. But doing the right thing makes you strong; it builds character; it forces you to make decisions based upon your beliefs and not what other people think. In life, and in business, you have to stand for what you believe in and sometimes you have to stand alone. But what makes you a leader is having the courage of your convictions." - Queen Latifah
*Images are from Pixabay.
If you liked this post please upvote it, leave a comment and follow me for more content.
Have an amazing day.