Here are 10 quotes from Virginia Woolf to inspire and motivate you.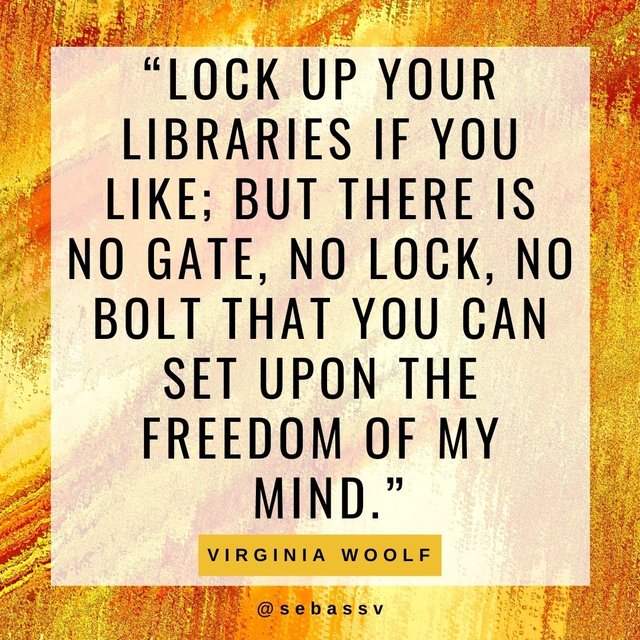 1 . "Lock up your libraries if you like; but there is no gate, no lock, no bolt that you can set upon the freedom of my mind." - Virginia Woolf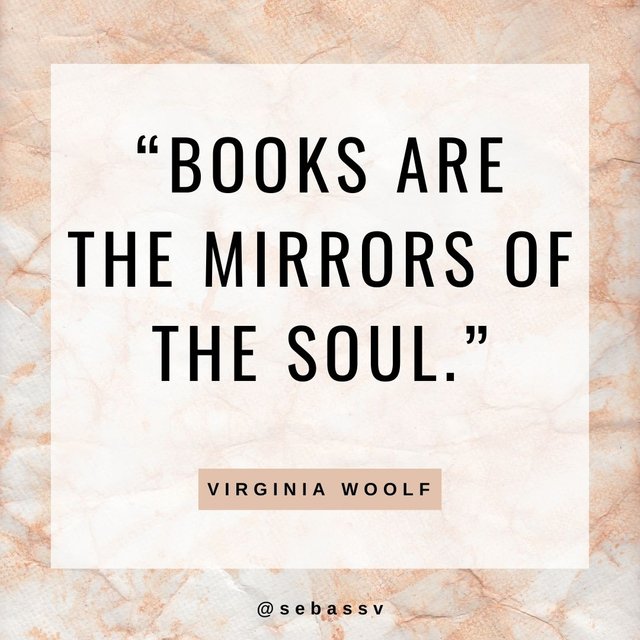 2 . "Books are the mirrors of the soul." - Virginia Woolf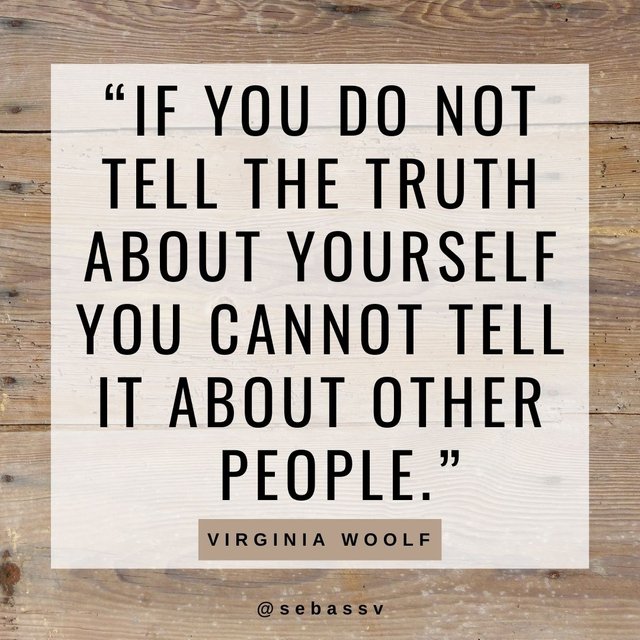 3 . "If you do not tell the truth about yourself you cannot tell it about other people." - Virginia Woolf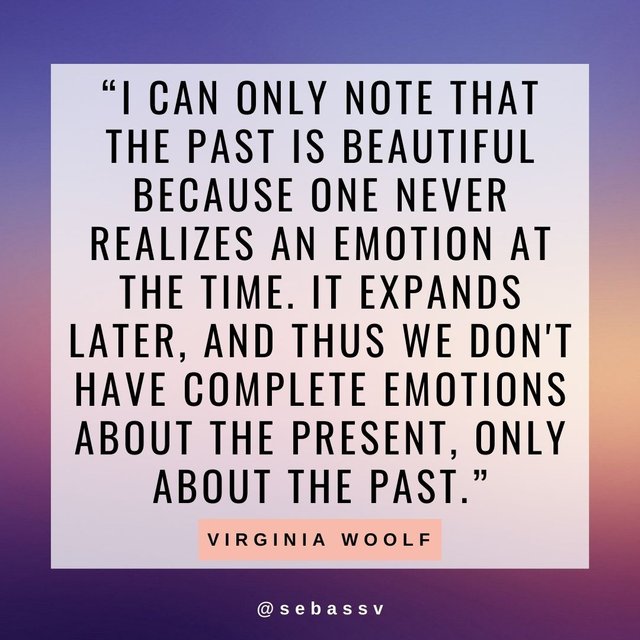 4 . "I can only note that the past is beautiful because one never realizes an emotion at the time. It expands later, and thus we don't have complete emotions about the present, only about the past." - Virginia Woolf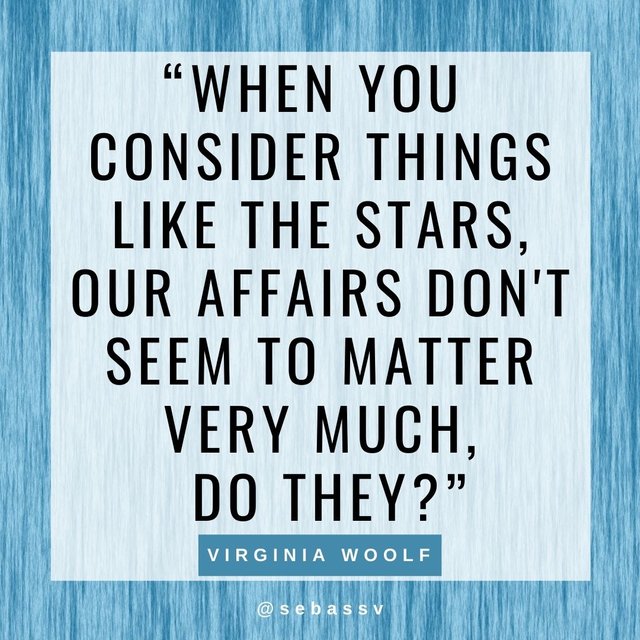 5 . "When you consider things like the stars, our affairs don't seem to matter very much, do they?" - Virginia Woolf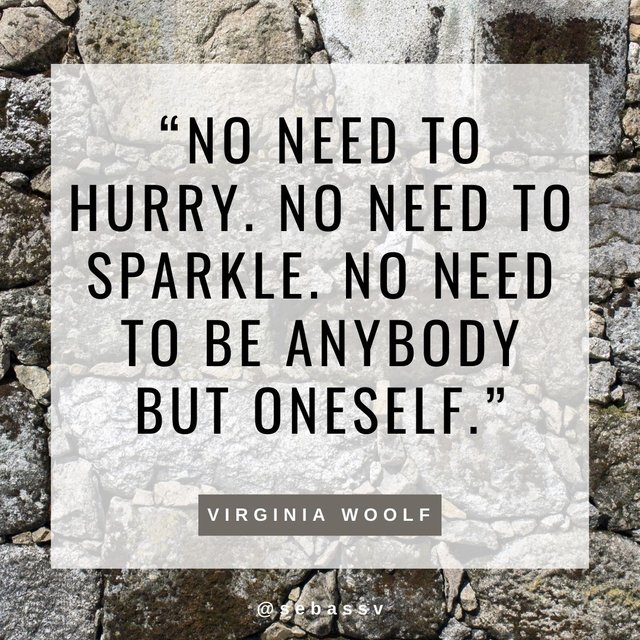 6 . "No need to hurry. No need to sparkle. No need to be anybody but oneself." - Virginia Woolf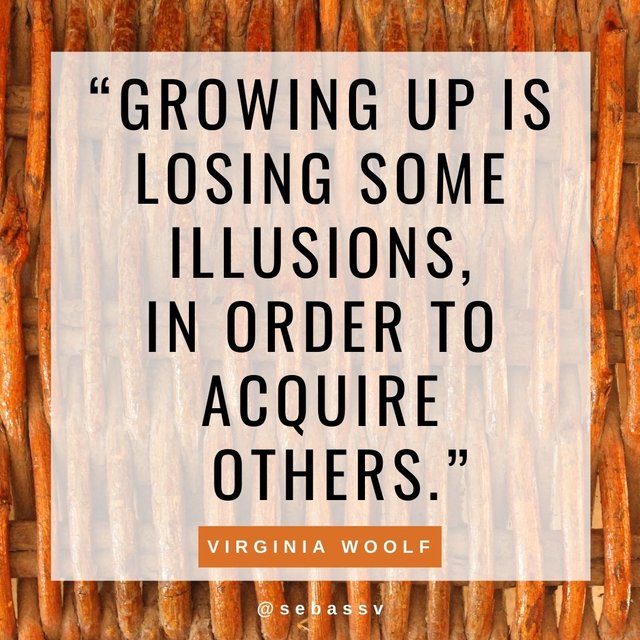 7 . "Growing up is losing some illusions, in order to acquire others." - Virginia Woolf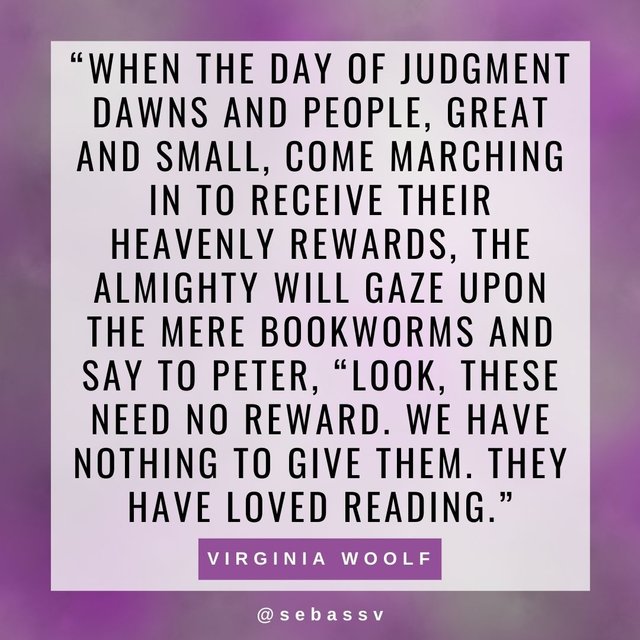 8 . "When the Day of Judgment dawns and people, great and small, come marching in to receive their heavenly rewards, the Almighty will gaze upon the mere bookworms and say to Peter, "Look, these need no reward. We have nothing to give them. They have loved reading." - Virginia Woolf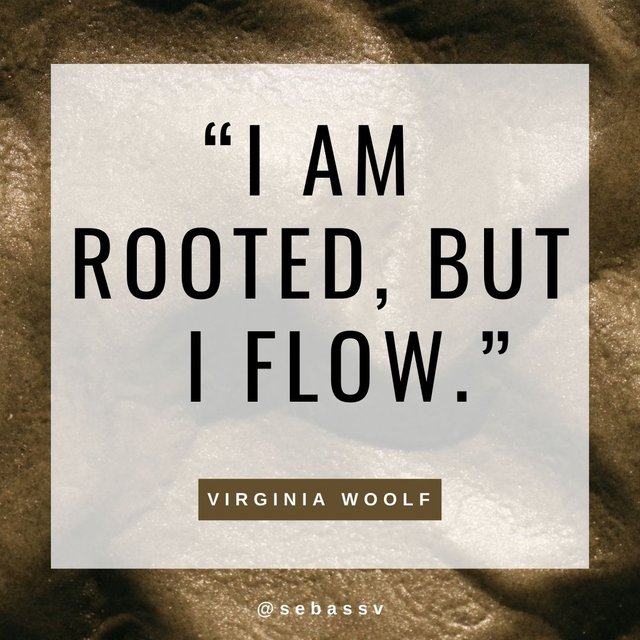 9 . "I am rooted, but I flow." - Virginia Woolf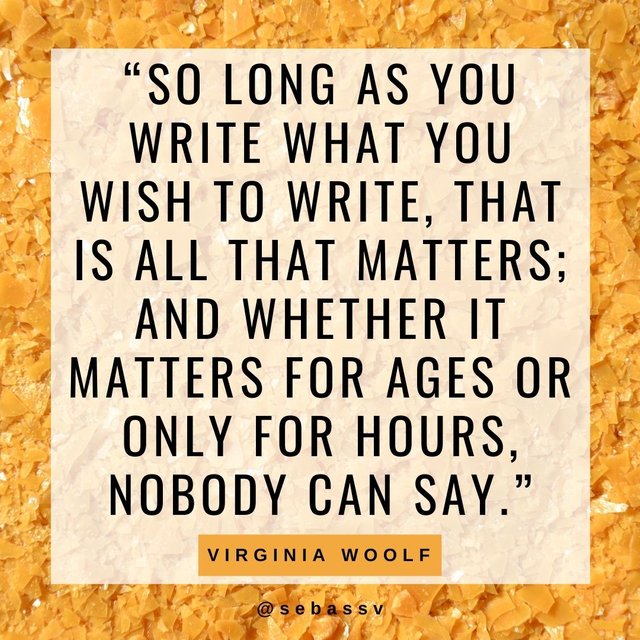 10 . "So long as you write what you wish to write, that is all that matters; and whether it matters for ages or only for hours, nobody can say." - Virginia Woolf
*Images are from Pixabay.
If you liked this post please upvote it, leave a comment and follow me for more content.
Have a wonderful day.