Here are 5 quotes from Leonardo da Vinci to inspire and motivate you to achieve your goals.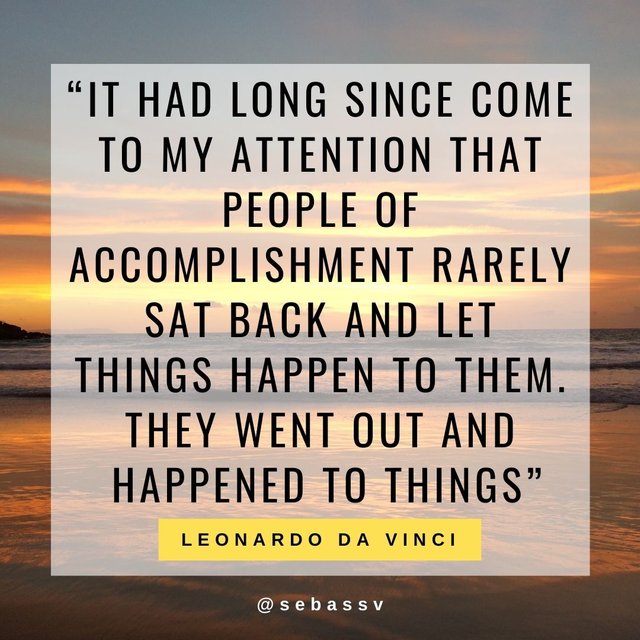 1 . "It had long since come to my attention that people of accomplishment rarely sat back and let things happen to them. They went out and happened to things." - Leonardo da Vinci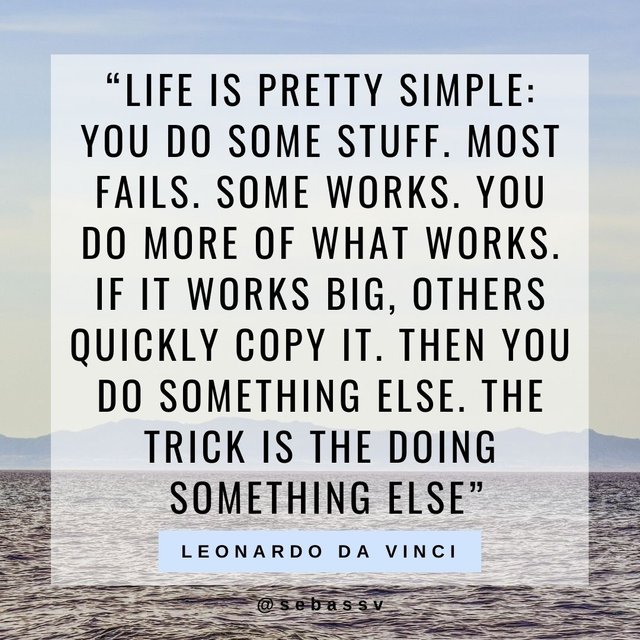 2 . "Life is pretty simple: You do some stuff. Most fails. Some works. You do more of what works. If it works big, others quickly copy it. Then you do something else. The trick is the doing something else." - Leonardo da Vinci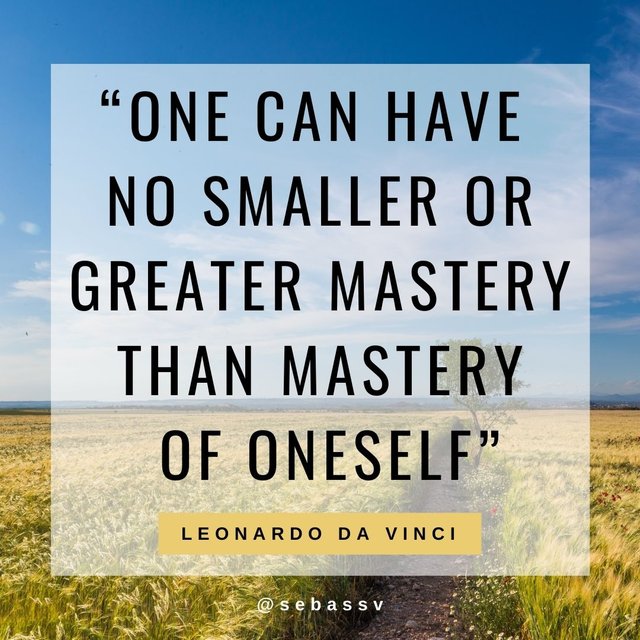 3 . "One can have no smaller or greater mastery than mastery of oneself." - Leonardo da Vinci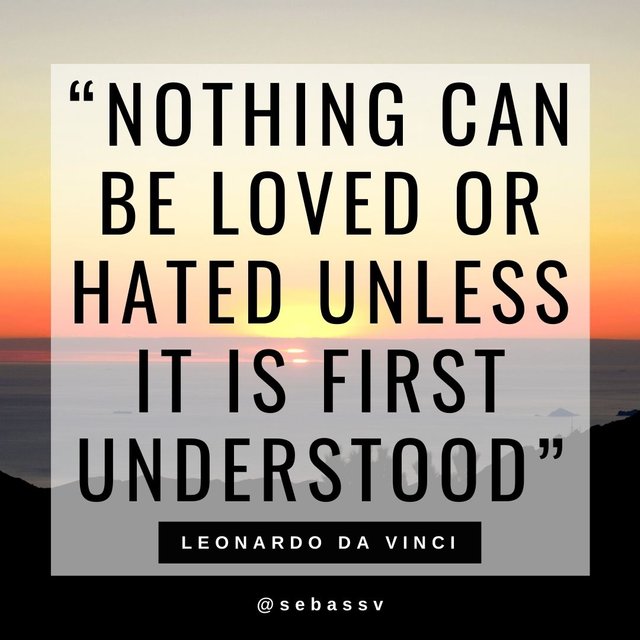 4 . "Nothing can be loved or hated unless it is first understood." - Leonardo da Vinci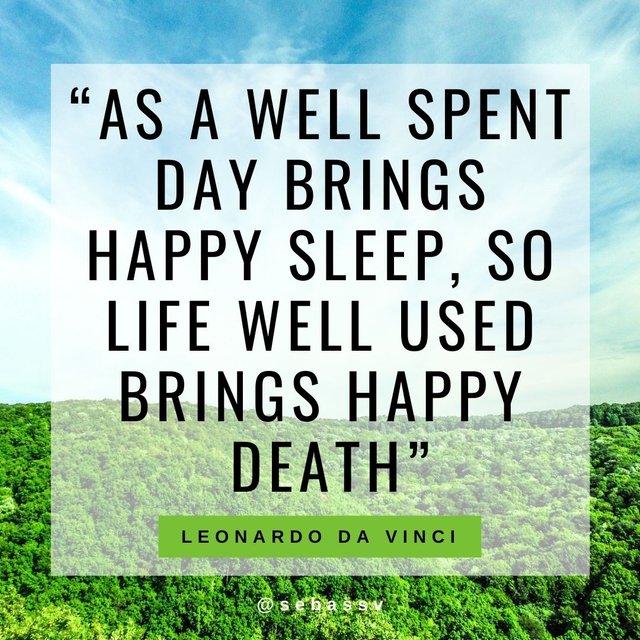 5 . "As a well spent day brings happy sleep, so life well used brings happy death." - Leonardo da Vinci
*Images are from Pixabay.
If you liked this post please upvote it, leave a comment and follow me for more content.
Have an amazing day.