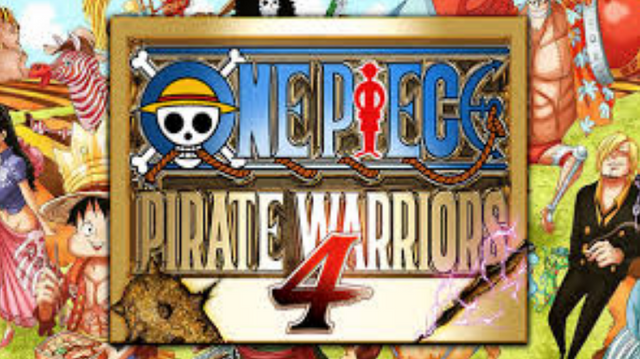 If you like Japanese animation like I do, you undoubtedly know One Piece, a series that has been in force for more than 20 years and has positioned itself as one of the great pillars of the shonen genre. Its success comes from the manga where it holds the title of the best-selling Japanese comic in history with about 470 million volumes distributed since 1997. Naturally, its passage through Japanese screens was also well received and it is currently about to transmit chapter 927. Although I must confess that at first glance the strokes of Eiichiro Oda failed to conquer me due to its peculiar style, One Piece has its charm and, above all, a tragicomic vibe with which it has won the hearts of many fans around the world, without forgetting the high doses of action that Monkey D. Luffy and his crew give us in each of their battles week after week.
PURE DESTRUCTION
If you have not played a title developed by Omega Red, a subsidiary of Koei Tecmo, you should know that you have missed a great experience, especially since since you take control you feel powerful and far above your enemies, in short, pure destruction. Basically we will face hordes of adversaries that seem to have no end, there will literally be hundreds and hundreds of characters that will go for you, but do not worry, you will only be able to with this army.
In One Piece: Pirate Warriors 4, the most important thing is the action, a topic that we will develop later, but first we must tell you that the game covers 6 arcs of the original story that they will tell us between battles. All with the intention of keeping you tuned and bringing big doses of drama through cutscenes, stills, dialogue between characters and even recycled videos of previous Pirate Warriors for memories.
The first chapter will be the Alabasta arc, where we are introduced to the Monkey D. Luffy crew already assembled. Here we will face Crocodile and meet Nico Robin, a mysterious woman who will become a central character later on. Later we will jump to Ennies Lobby where we will remember great moments, such as the battle against Lucci or the farewell of the Going Merry. Here it is worth mentioning something curious, this chapter was taken directly from One Piece: Pirate Warrios 3, the scenarios and the cinematics are practically the same. Despite this, everything was adapted and rebuilt to achieve the high quality levels of this installment.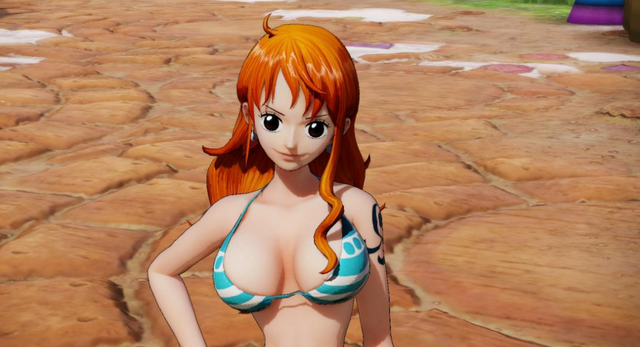 We are not going to ruin your surprise for you to discover the rest of the worlds, but we can anticipate that Big Mom appears in one of them and at some point you will have to relive dire moments that we will not even mention. By the way, the duration of each level is approximately 20 minutes although sometimes it seems eternal and you will have to finish 6 episodes in most arcs. Something I must admit is that the way of integrating segments of the story between battles works very well, especially since the visual part has a very good quality and takes advantage of the benefits of cel-shading in a subtle way, at least in the characters. Most of the time even the game models will do their job well to illustrate the chats between characters.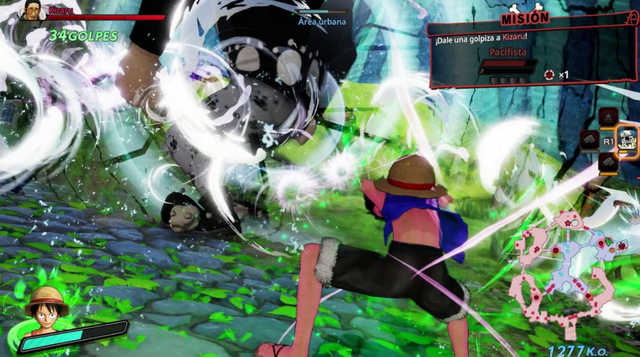 But, enough of the stories, now I'm going to tell you how to play. I must emphasize that playing One Piece: Pirate Warriors 4 will make you feel very powerful and this is a double-edged sword. To begin with, no matter which character you choose, you will have at your disposal an arsenal of normal and special movements that you will enhance throughout the game. That includes transformations like Luffy's marches that will change your character's appearance, characteristics, and attack forms. You will have many forms of combos on the ground and in the air, as well as special attacks that perfectly portray techniques seen in the anime, however, your enemies will not do the same. Practically the armies that you face will receive your blows without doing anything, at least the generic minions, their only function will be to fill the screen and attack you very occasionally. You, meanwhile, will make them fly through the air left and right, this until the generals arrive and finally the bosses, who you must take care of since they will have access to a wide range of skills, just like your character.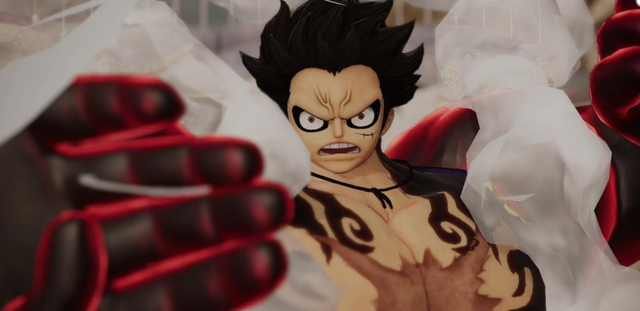 TRUST YOUR NAKAMAS
In this adventure you will not be alone, in most missions you will be accompanied by some characters controlled by the computer. Many times they just go out to die but usually they will make your job easier. If your thing is to play in the company of someone real, One Piece: Pirate Warriors 4 will give you the possibility to play online or in the company of a friend in person. In the first option, just create a game session or find someone who has the online mode active. On the other hand, the face-to-face mode occurs in split screen, it seems ideal to me due to the game's format.
Now it's time to talk about the bad points of this game, and that is that there are some very obvious problems. The former is part of the genre and there is no way around it, boredom after a long session is inevitable. And I say inevitable because that's what the Warriors are all about, defeating enemies relentlessly, over and over again. There is no exploration or something else to do, outside of some hidden chests you will have to go to a point, take a sector and defeat enemies while you endlessly spin around the map.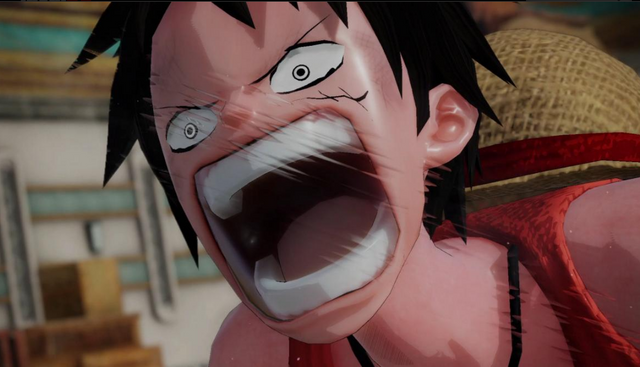 With One piece: Pirate Warrios 4 you will have many hours of fun, but this depends on your tolerance for repetition. If you want to get all the costumes and characters, you will have a good time playing, but if you do it accompanied by a friend, the fun will be even greater. As I said, the problem is of origin and is due to the crushing nature of the genre, in all games of this type the same thing happens, if you are a fan and this detail does not bother you, you can add half a point to the final rating.
One piece: Pirate Warrios 4 takes full advantage of a high-caliber license and exploits it to the full in a perfected formula. If you played the last title you will notice the obvious improvements and you will be more than satisfied. Highly recommended if you like One Piece and uncomplicated action.