안녕하세요. @zzings입니다.
NEO의 최초 디파이 프로젝트인 Flamingo Finance가 9/25일부터 일드파밍이 시작됩니다.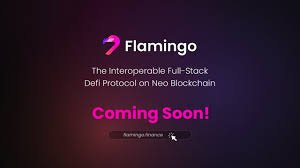 출시를 2일을 앞두고, NEO는 현재 재상승을 시도하는 모습입니다.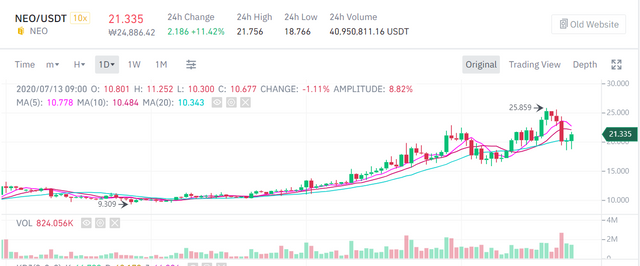 그런데, 오늘 Binance에서도 자사의 3번째 Lauchpool을 통해, Flamingo를 분배하겠다고 공지했습니다.
자세한 내용은 아래와 같고, 지원하는 POOL은 BNB와 BUSD입니다. 물론 BNB풀이 압도적으로 비중이 높습니다.
FLM Launchpool Details:
Token Name: Flamingo (FLM)
Launchpool token rewards: 6,250,000 FLM (4.17% of Total Token Supply)
Total Token Supply: 150,000,000 FLM
Private Sale Token Price: No private sale
Farming Period: 2020/09/27 0:00 AM (UTC) to 2020/10/27 0:00 AM (UTC).
Staking Terms: No upper limit. No KYC required.
Supported Pools:
Stake BNB: 5,625,000 FLM in rewards (90%)
Stake BUSD: 625,000 FLM in rewards (10%)
Terms & Conditions
Users will be able to un-stake their funds at any time with no delay and participate in any other available pools immediately.
Only tokens in your spot wallet will be able to be staked into Launchpool.
The FLM Launchpool will not use the same participation mechanics as the BEL and WING Launchpools. - Further information will be released in a later announcement.
BNB staked into Launchpool will still provide users with the standard benefits for holding BNB, such as airdrops, Launchpad eligibility and VIP benefits.
다만, 기존에 BEL과 wing의 풀과는 별도의 풀로 구성한다고 공지했고, 어떤 풀로 옮겨탈지 적어도 27일전에는 결정해야할것 같습니다.
어쨌든, BNB도 비트의 영향을 받지만, 그래도 BNB를 보유하고 있는것이 어쩌면 가장 현명한 투자방법일 수도 있다는 생각이 듭니다. 바이낸스가 세계 최고의 거래소로 유지되는한, BNB는 그 가치가 유지되기 때문입니다.
최근에, 보유중인 BNB를 모두 처분하고, 포트폴리오 재구성을 했었는데.. 조금 후회가 되긴하네요. 현재, 구성중인 포트폴리오 포트가 정리되면, 다시 BNB를 모을 계획입니다.
이글은 개인적인 의견이며 투자권유가 아닙니다. 투자의 책임은 본인에게 있으며 재미로 봐주세요~~!
감사합니다.