How to know if the battle of steemmonsters wins or loses
Since the revision,
The result of the ranking battle,
Win or lose?
I can't know it.
After playing for a few days,
I finally understood,
It is to see the color of the name,
The green name means victory.
The name is red means lose.
Recently,
I often run into crashes,
As a result, I looked at the battle table,
Neither the enemy nor I sent any team,
The result maybe is victory , also maybe is lost !
The outcome of this situation,
Seems to be random,
The probability of a crash is quite a few times.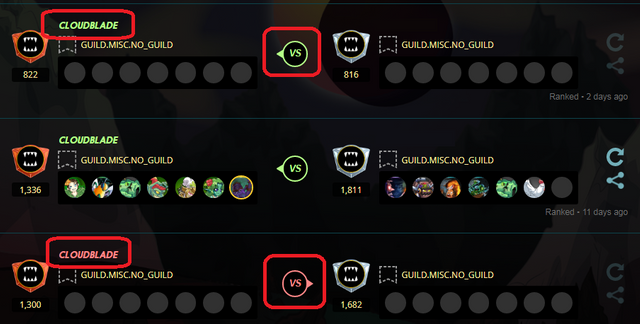 如何知道steemmonsters的战斗是赢还是输
自从改版之后,
排名战的结果,
是赢还是输?
我都看不出来。
玩了几天之后,
我终于看懂了,
是看名字的颜色,
名字是绿色的代表着胜利。
名字是红色的代表着输。
这几天,
也常碰到当机,
结果我看对战表,
我和敌方都没派出任何的团队,
结果还是有胜负,
这种情况的胜负,
似乎是随机的,
当机的机率蛮多次的。