The future will be split
Anyone / thing / object
The future will be split
May be too large
Or strife
Or take refuge
Or disagree
Or many futures
Or forced
No matter what the situation
For whatever reason
Anyone / thing / object
in the future
City split
split and not see well
sometimes
But let each other survive
@mariannewest hosted an event "5 Min Freelance Writing",
881 days, the theme is "split" ...
Everyone is welcome to join this event.
Thanks to @mariannewest for hosting this event.
Thanks to sponsor @team-ccc.
This is an Invitation to join #ccc for Guaranteed 👍 Daily Income 💵 and Payout 💸 for Newbies (2.0) 🐟 🐜 🐛 in #ccc 👣 and Follow 👣 the Honor Code 🏅-the Creed (Conditions and Limits Inside)
with
the latest update <<< please click to read.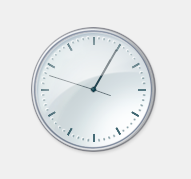 未来必将分裂
任何人/事情/物体
未来必将分裂
有可能是过于庞大
或者纷争
或者避难
或者意见不合
或者前途众多
或者被迫
不管是何种情况
不管是何种原因
任何人/事情/物体
在未来
都会分裂
拆分并见得不好
有时候
反而让彼此都生存了下来
@mariannewest 举办了" 5分钟自由写作"活动,
881天,主题是"分裂" ...
欢迎大家参加此活动。
感谢 @mariannewest 主持此活动。
感谢赞助者 @team-ccc。
加入#ccc的邀请 Guaranteed 👍 Daily Income 💵 and Payout 💸 for Newbies (2.0) 🐟 🐜 🐛 in #ccc 👣 and Follow 👣 the Honor Code 🏅 - the Creed (Conditions and Limits Inside)
和
the latest update <<< 点击这里阅读。