Timing of halving
I often hear people shouting will "half off"
and
There are two types of halving opportunities.
Supply exceeds demand
Insufficient supply
When supply exceeds demand
supply Too many
Oversupply
The supply side will yell in "half off" to maintain its profit
When supply is insufficient
When many users cannot get it
The user will shout in "half off", so that everyone can get it
So too much will halve
Too little will halve
@mariannewest hosted an event "5 Min Freelance Writing",
879 days, the theme is "half off" ...
Everyone is welcome to join this event.
Thanks to @mariannewest for hosting this event.
Thanks to sponsor @team-ccc.
This is an Invitation to join #ccc for Guaranteed 👍 Daily Income 💵 and Payout 💸 for Newbies (2.0) 🐟 🐜 🐛 in #ccc 👣 and Follow 👣 the Honor Code 🏅-the Creed (Conditions and Limits Inside)
with
the latest update <<< please click to read.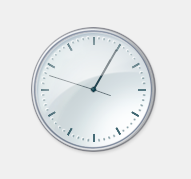 减半的时机
常常听到有人大喊着减半
而
减半的时机大都有两种
1.供给大于需求
2.供给不足
当供给大于需求
多太多的时候
供给过剩
供给方,便会大喊着减半,来维持其利润
当供给不足
许多使用者无法拿到的时候
使用者,便会大喊着减半,来让大家都能够拿的到
所以过多会减半
过少也会减半
@mariannewest 举办了" 5分钟自由写作"活动,
879天,主题是"减半" ...
欢迎大家参加此活动。
感谢 @mariannewest 主持此活动。
感谢赞助者 @team-ccc。
加入#ccc的邀请 Guaranteed 👍 Daily Income 💵 and Payout 💸 for Newbies (2.0) 🐟 🐜 🐛 in #ccc 👣 and Follow 👣 the Honor Code 🏅 - the Creed (Conditions and Limits Inside)
和
the latest update <<< 点击这里阅读。