First off when you cook the real Island food you need to get the real Island equipment. Every Caribbean household should have one of these. In my opinion they bring out so much more flavour somehow to pot catches the flavours and then reacted with the meat after simmering boooooiiiiiii.
I can't describe it you just have to try it.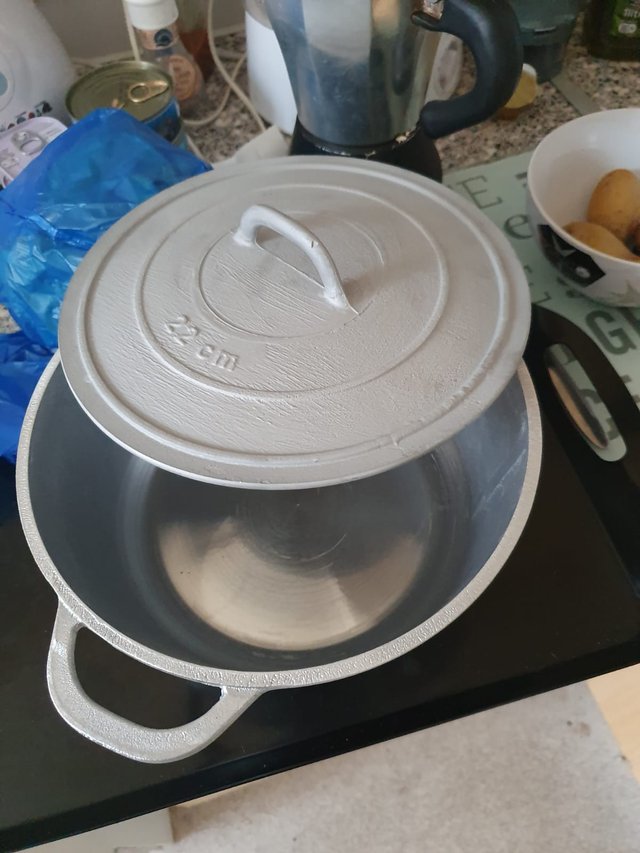 What you see here is oxtail. And yes I cooked it with rice and pea. The peas was soaked overnight and boiled the next day with salt and pepper.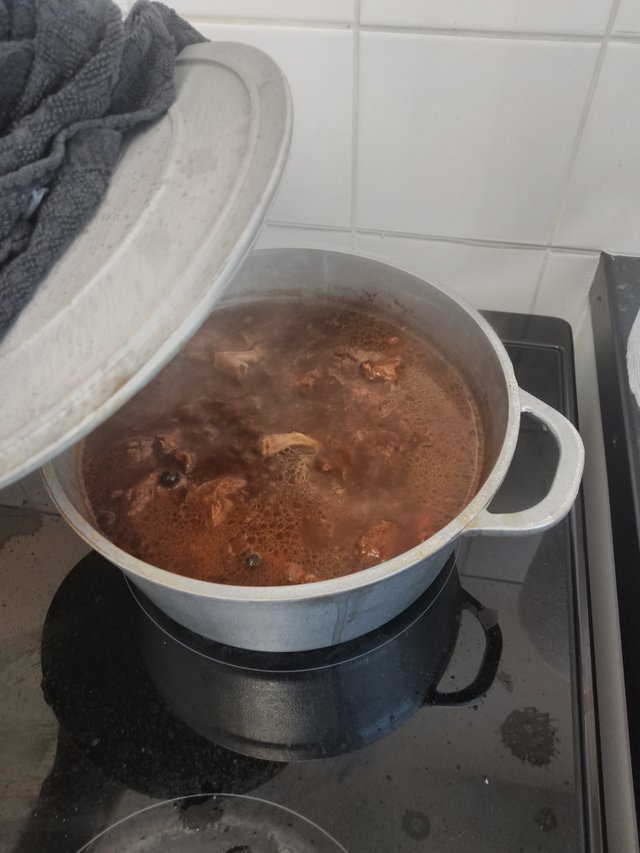 finished off and let it simmer for about 2 hour and a half until the meat is nice and tender just the way you like it.