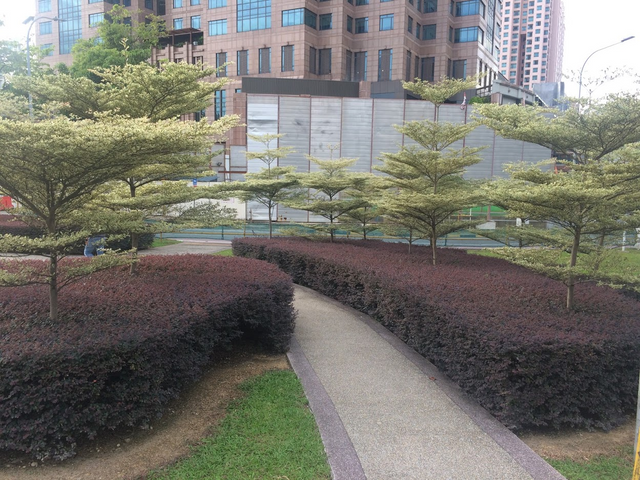 I love this little patch garden new to the Great World City shopping mall here in Singapore.
The darkish purple trimmed bush plant compliments the layered branches of the interesting trees.
I do not know the names of the bushes and trees, but it certainly creates a nice character of this short walk-way.
In the future, a MRT(sub-way) entrance shall be just at that area next to the mall currently under construction.. a once that is ready, it will open up alot more traffic to this walk-way.
Kudos to the landscape artist that envisioned this.