I saw these words in the hotel where we are staying right now.
Too many people got it wrong and try to pursue happiness as a goal.
And then they are never happy because it is beyond their reach.
The mindset to know that we live happily as a lifestyle helps us find true happiness every day.
Hope this inspires you,
Rosa @rosatravels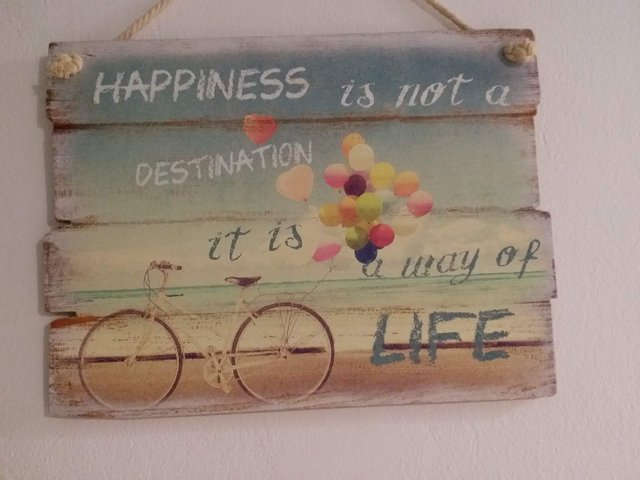 Posted using Partiko Android