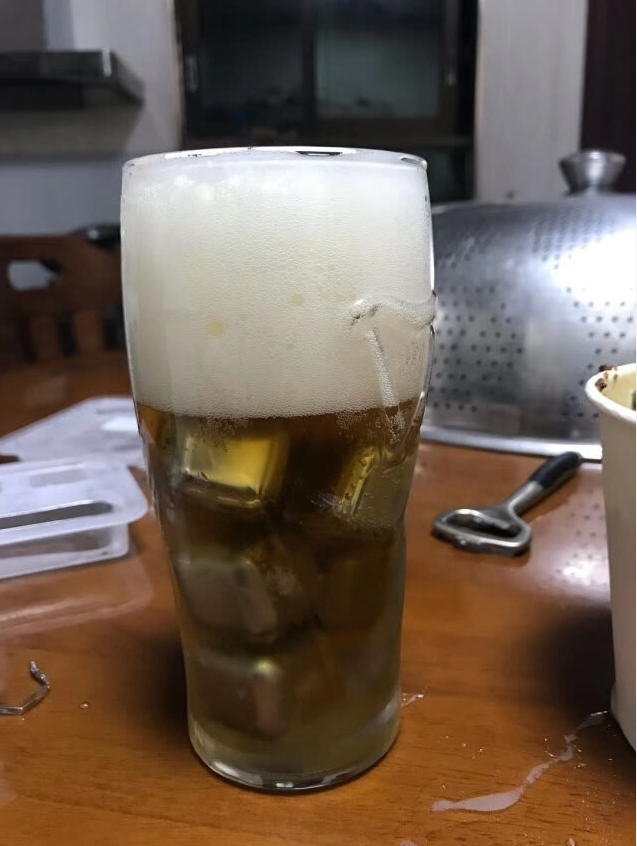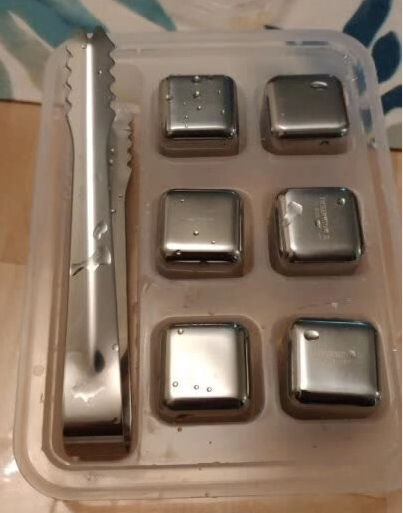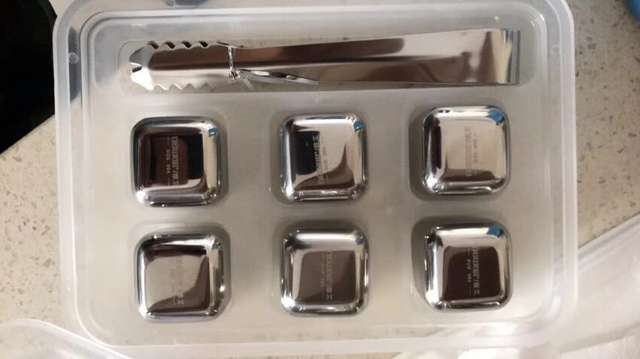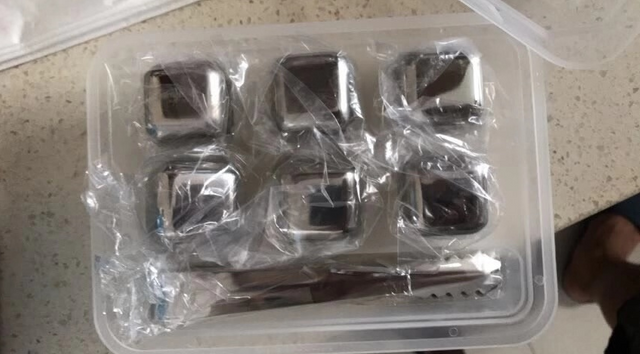 今天买了个有意思的东西。
真的是孤陋寡闻了,还有这种东西。
不锈钢冰块。
外面是不锈钢,里面有液体,不是实心的。
温度能保持得比想象中长。
这样就不担心饮料串味了。普通冰块放多了会把饮料冲淡,这个不锈钢冰块就不会了。
一杯啤酒一般放三个。一盒六个够两个人用。
唯一的问题是,介意卫生问题的,最好只买给自己用。
I bought something interesting today.
It's really ignorant, and there's such a thing.
Stainless steel ice cubes.
The outside is stainless steel, there is liquid inside, not solid.
The temperature can be kept longer than expected.
This way, you don't have to worry about the taste of the drink. If you put more ordinary ice, it will dilute the drink, and this stainless steel ice will not.
A glass of beer is usually placed in three. A box of six is enough for two people.
The only problem is that if you are concerned about health issues, it is best to buy them for yourself.