Here is a photo I want to share with you.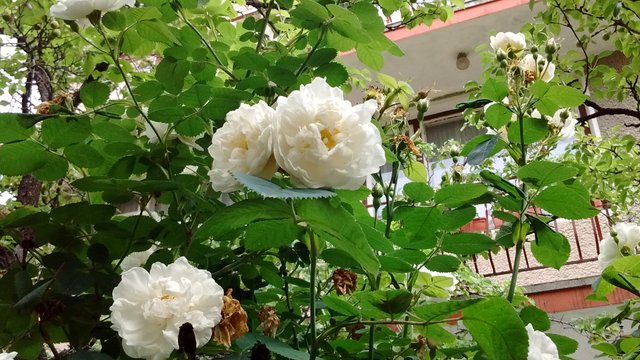 This is my entry for #MyDailyColor initiated by @eii
#MondayWhite
#TuesdayGreen
#WednesdayRed
#ThursdayBlue
#FridayYellow
#SaturdayOrange
#SundayBlack or #SundayBlackAndWhite
Everyone can participate in this Challenge!

Challenges

There are anothers nice and fun Challenges from the series

My*STAR*Photography

you may be interested in:
MyNegativePhotography,
#MyAnimalPhotography, #MyInsectPhotography, #MyLandscapePhotography, #MyCityscapePhotography, #MyArchitecturePhotography, #MyStructurePhotography, #MyMacroPhotography, #MyFlowerPhotography, #MyNaturePhotography, #MyObjectPhotography, #MyToyPhotography, #MyArtPhotography, #MySplashPhotography, #MyMonochromePhotography, #MyPanoramicPhotography, #MyPeoplePhotography, #MyFoodPhotography, #MyMobilePhotography, #MySportPhotography, #MyRandomPhotography,
#MyNaturalGarden, #MyNaturalProduct

In additional #MyStarVideo

Witnesses
I support the following witnesses: @steempeak, @yehey, @qurator, @arcange, @puncakbukit
You can vote by visiting https://steemit.com/~witnesses, enter their name on the first box then click "VOTE"

Some Contests
You can visit, support and join to contests of following Steemians: @mermaidvampire, @kus-knee, @xpilar, @braaiboy, @swedishdragon, @shaka, @kona, @dpet, @senstless, @goldmonkey, @dosdudes, @nureza, @axeman, @lightcaptured, @worldcapture, @zephalexia, @melinda010100, @retinox, @peekbit, @vdux, @abbak7, @pifc, @marianaemilia, @czechglobalhosts, @phortun, @isaria, @dcontest, @stever82, @shoemanchu, @cryptictruth, @von-doom, @camiloferrua, @uncommonriad, @steemcryptosicko, @maarnio1, @just4kicks46, @masoom, @voxmortis, @philippekiene, @arunava, @sparkesy43, @adal111

Here is one of my different posts:
I am already MinNow + somebody cogitations
---
I appreciate your support! Thank you!