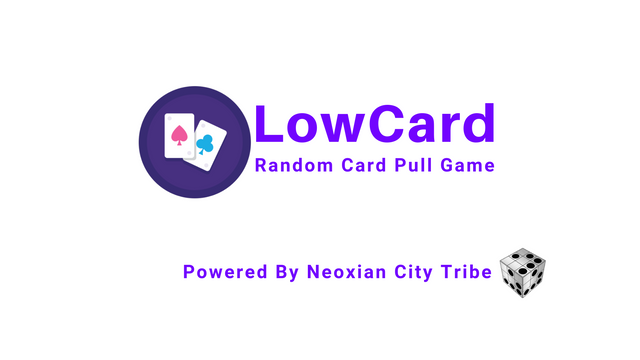 Hello everyone , here i am come up with another exciting announcement . Many of you already know about neoxian.city tribe , 21 days ago we started our journey . We didn't do mass airdrop like other tribe's we did airdrop to some well known trusted citizens of our Discord channel , I tried to make a Short Report about our Tribe Airdrop The Tribe Of Neoxian Airdrop Reports & Future Airdrops . So after launch we are going good , Our tribe Founder (@neoxian) managed to hold tight on our city economy like : NEOXAGM (NEOXAG Mining token) . He is well known Steem witness and also helping uncountable minnows/plankton to grow on steem blockchain by his bank service . Our tribe community Growing everyday and also we are running some community Contests and Hosting several @splinterlands Tournaments regularly . So we are progressing well to put our tribe on top of the list and on that purpose here is our another achievement WE ARE INTRODUCING FOR THE FIRST TIME STEEM-ENGINE TOKEN BASED DISCORD GAME BOT .

LowCard(Random Card Pull Game) :

The reason to make this game bot is to create another sink for NEOXAG . This game is easy to play and lot's of fun involved into it . The game have In-game wallet like (@splinterlands) have for DEC . Users need to deposit NEOXAG , Which is our game currency at this moment , but we have future plan to add other Steem-Engine tokens too . There is no Deposit/Withdrawal fee . So Let's go deep into the game play process .
GamePlay :
First of all for play the game you need to be in neoxian.city Discord Channel :

The Lowcard game run on #low-card channel , So players need to go there for play the game . At first player's need to deposit NEOXAG into his/her in-game wallet by //deposit or //dp . Bot will reply with a deposit account(@lowcard) with unique memo address , which one you need to deposit any amount into the game wallet .

It takes couple of seconds to add fund into your wallet , You can check your balance by //balance or //b command .

Player A Started game with a certain amount of token . Example : //start 10 or //s 10 ( 1 coin = 1 NEOXAG )

4 other peoples(Player B , C , D & E ) joined that game by //join or //j command. Right now minimum 5 players need to start the game , if there is no available then the player who started the game can cancel it by //cancel command. But if 4 other players join into the game then bot will start game round immediately . Suppose total 5 players joined into the game .

So, The total Reward Pool : 5 * 10 = 50 coins .

After Game start Player's need to send //draw or //d commands , Bot will give a Random Card number to that player's . If someone don't draw after a certain time bot will automatically draw a card for him/her . Each round a player with low card will be out of the game , Like this for 5 players game there will be 4 Round .

We are not using 52 cards on our game , We are using only 13 cards into our game .
After complete game the Reward Distribution will be :
Champion : 50% of total reward pool.

1st Runner up : 25% of total reward pool.

2nd Runner up : 19% of total reward pool.

Devfund(@reazuliqbal) : 5% of total reward pool.

Burn Account ( @null ) : 1% of total reward pool.
Example : According to our example for 50 coins reward pool , the rewards distribution will be like :
Champion : 25 coins/NEOXAG , 1st Runner up : 12.5 coins/NEOXAG , 2nd Runner up : 9.5 coins/NEOXAG , Devfund (@reazuliqbal) : 2.5 coins/NEOXAG & Burn ( @null) : 0.5 coins/NEOXAG .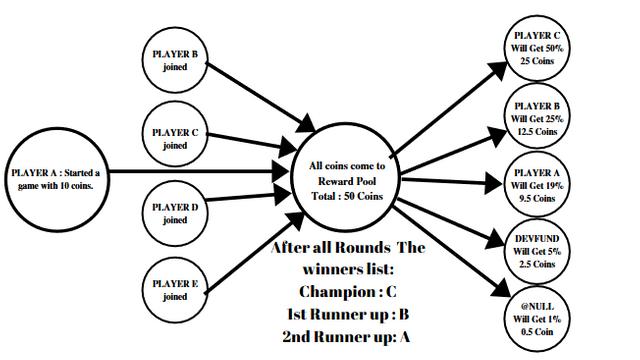 BOT WILL AUTOMATICALLY SEND BURN SHARE TO @null ON EVERY HOUR
If you wish to withdraw your game fund from game wallet to your main wallet then the command is //withdraw <AMOUNT> or //w <AMOUNT>
So this is the whole process of game . The game idea is given by myself (@zaku) and the bot Developed by (@reazuliqbal)

That's all for now . The game bot can be add on several server , So if you want to take the bot into your Server to play with your friends , then please contact with @reazuliqbal for the invitation process . I hope you guys will like this game and will be addicted soon . This is our first game though if you have any feedback or suggestion please put that into comment box , Also for your information we are working on more discord game and beside that also working to implement Website based game . Soon those will come out also . Join our City and Enjoy the ride with us . Cheers !!