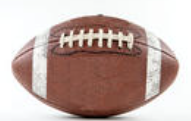 (pixabay)
After playing and showing your depth in the game of Football
you get to join the HOF to be among the greats for the game.
Not every players get there.
Your stats and number of years can help.
If you won a Superbowl, it gets easier to get in.
Quick example Brady and Bellichik will get there very easy.
Some players whine too much, it will take tham a while to join the HOF.
It shows respect and gratitude toward them and the game of Football.
This year we have an array of great guys that stamp the game during their time.
I do applaud the NFL for putting them up in the altar and everyone will continue to thank them
for their time playing this sport.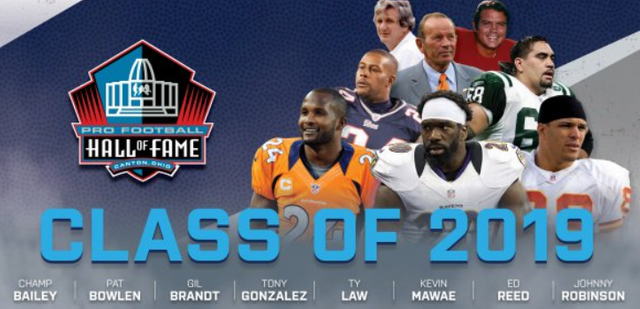 courtesy of HOF
I recalled seeing some of them played since I follow Football
Ty Law
did spend some time in New England and he was a corner piece for Patriots.
He played some good football and help NE win couple Superbowls. His presence was vital to make sure the other team don't win. Glad he got in HOF.
Champ Bailey
He did play for a couple of teams.
He won a Superbowl with Broncos.
He is good at intercepting the ball without being flag.
He plays corner-back and he is really good at what he is doing.
He won a Superbowl against Patriots as a members of the Broncos.
Glad he got in HOF.
Tony Gonzalez
He is a great tight end, tall guy easy to catch the ball.
He did not won a Superbowl in his career.
He is so good, he ranks behind Jerry Rice in receptions.
He only plays for two teams, Chiefs and Falcons.
He is now into broadcasting and fun guy to be around.
Ed Reed
He playes most of his time in Ravens color.
He plays for Jets and Texans before retiring.
As a safety this guy had an tremendous impact for Ravens.
If you watch Baltimore play, they are all about defense.
They do not score a lot of points.
Most of the teams points come from defense play.
Ed did return twice for the longest int. return respectively
107 and 106 yards.
I guess he starts for the red zone.
He won a Superbowl with Ravens in 2013.
Glad he made it to HOF
Johnny Robinson
He was way before my time.
He has some solid stats that put him into HOF.
He played for Dallas Texans that become now the Chiefs.
Kevin Mawae
This guy play center and he is admirable by his steadiness of play.
He is a leader and help the teams he played for like the Jets.
He helped Curtis Martin to run the ball effectively.
Can you believe Curtis got inducted in 2012 ?
Time is the essence.
Glad his contribution is not forgotten.
Gil Brandt
He got in as a contributor.
Definitely this guy breathes football every seconds.
He started with the Cowboys.
He was a scout and help them to pick good players thatr lead with Dallas two Superbowls wins
He is an analytical guy and early user of PC to grade and picks the right player.
He later joined the NFL.com and be on the radio and TV to teach us about the game and players in the draft.
Pat Bowlen
He is the owner of the Broncos.
Got to say, this is one cool football club.
His team has won three Super bowls.
BUsiness wise he has help the NFL secured great deals so everyone can get pay.
As the owner of a team of this caliber, he is a billionaire and continue to strive
to make his team worth watching.
______________++++++_________________
There you have it.
This is a special week for this year HOF and
it shows we as fans that the NFL do shows appreciation
for the best players and contributors.