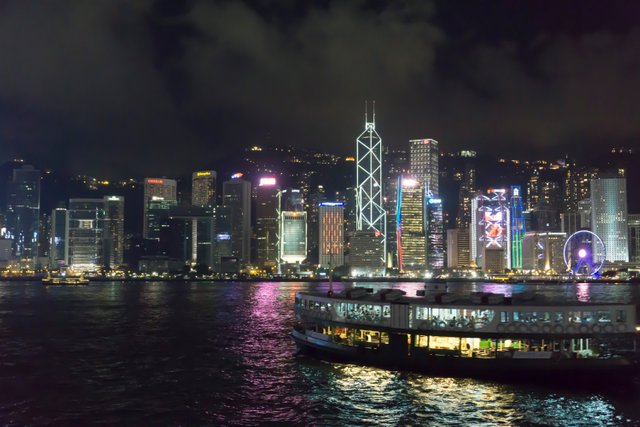 As you may know, the HK night view is one of the most beautiful night view of the world. I believe this photo is the best to participate in this contest.
The photo was taken at the Tsim Sha Tsui Star Ferry Pier, facing the skyline of Hong Kong Island. You may see the observation wheel, the HSBC, the Bank of China, the Standard Charter Bank and also the Citibank, etc. The light of skyscrapers form a beautiful night view. Together with the star ferry, one of the "50 places of a lifetime", on the sea, it forms the best skyline of Hong Kong..
If you have watched International news, you know what's happening in Hong Kong now. I wish Hong Kong will be keeping as beautiful as its skyline.