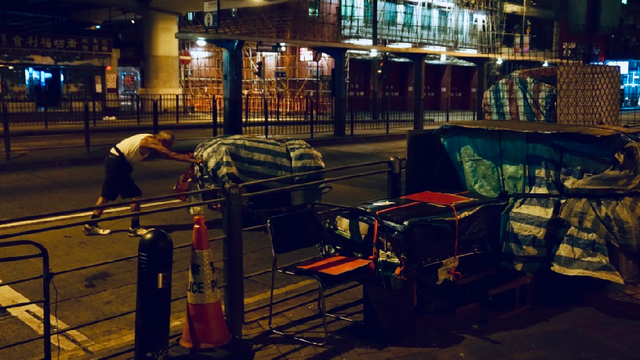 Dear All, it is my entry to participate in the contest "HUMAN" by nTOPAZ. When I first saw the contest, it recalled my memory of this photo, where I took in Causeway Bay, Hong Kong.
The time of the photo taken is 4:35 am. Yes 4:35 am. Don't ask me why I was still on the street, but you can ask why the old man was working on the street at such time.
Although Hong Kong is an international financial centre, there are still a lot of hidden story of the poor. And, I don't know Hong Kong will still be an international financial centre or not. In the past, Hong Kong brought me proudness. And now, the city always give me sadness.
Wish you enjoy the photo!