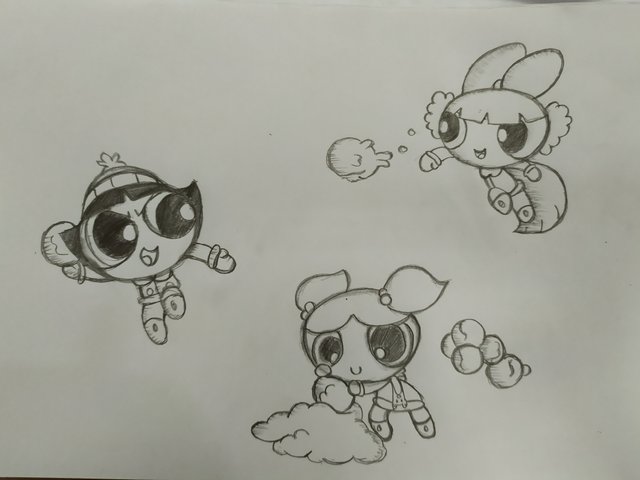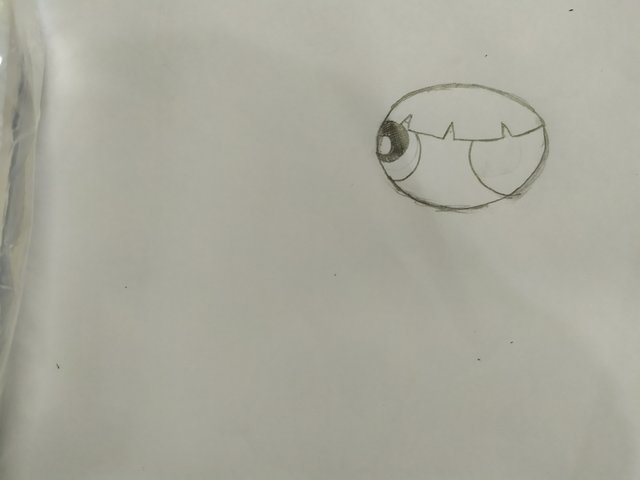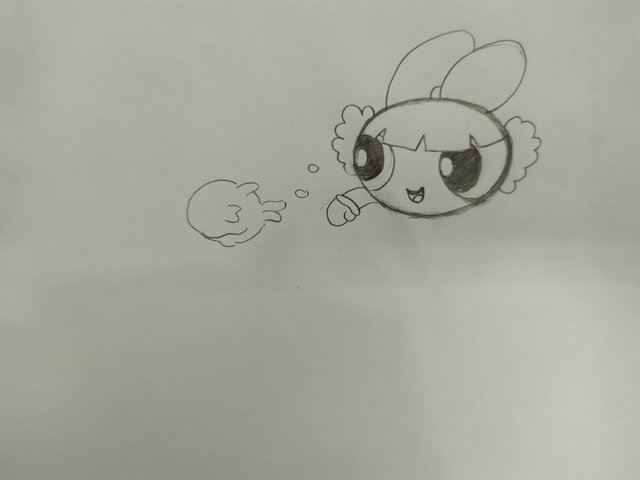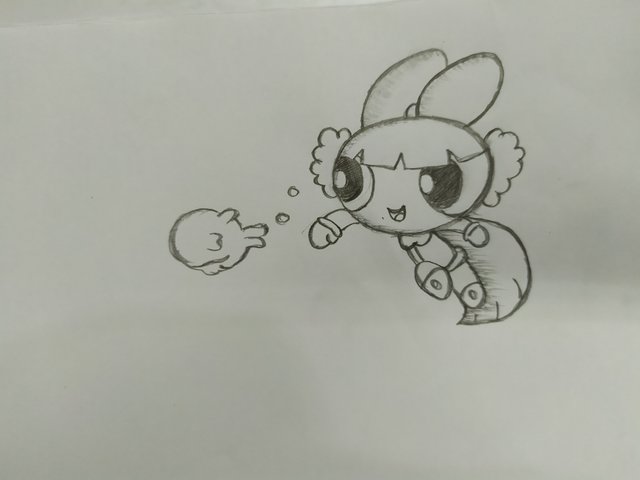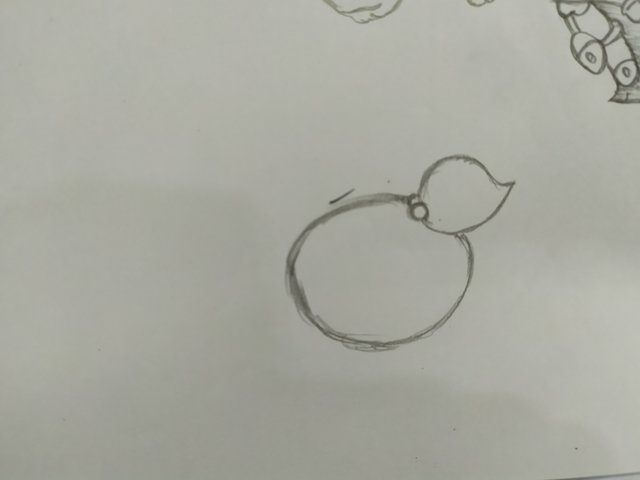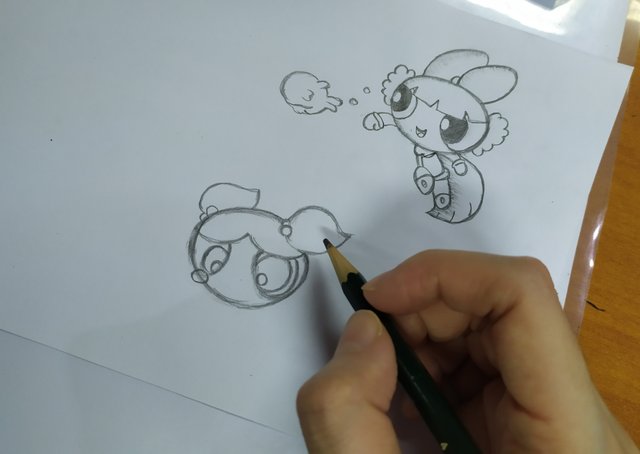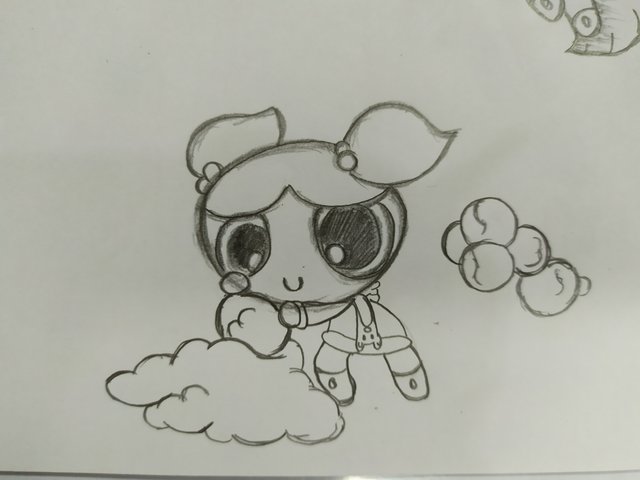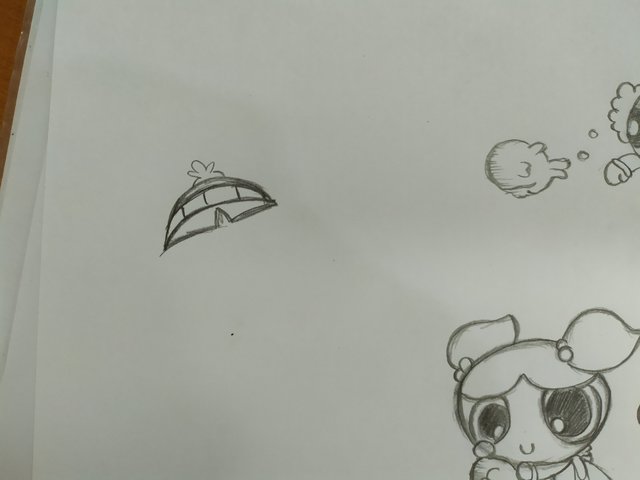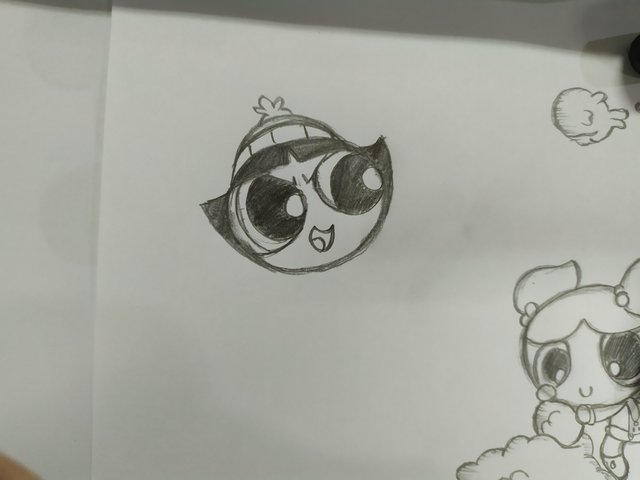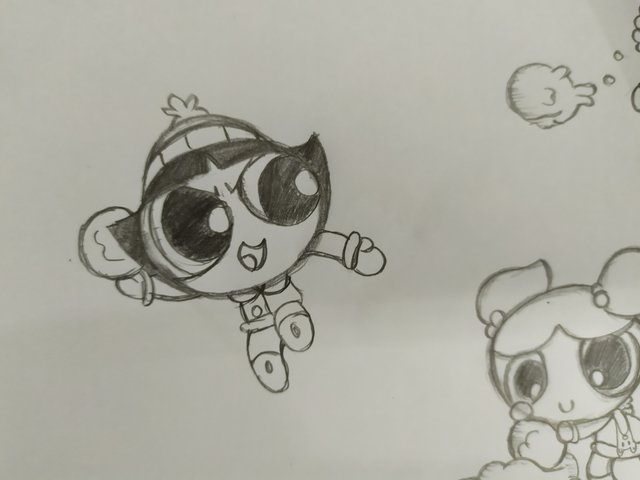 Although no snow here, i want to draw the powerpuff girls doing the snowball fight.
All you need to prepare are only a piece of white paper, a mechanic 2B pencil, a 2B pencil and an eraser.
Actually how to draw these is quite easy.
First start from the right part of the paper: Blossom
all you need to do is drawing from the top part to the bottom. From the head until the feet. Near the hand i draw the snowball. The technique i used for blossom was using the mechanic pencil first then use the 2B pencil.
I then tried to use the 2B first for the bubble in the middle, but i thought it was not a good idea. And also i tried to draw the hair first then go to the head. But i think the first technique i had used to draw blossom is easiest and proportional. Then, after the head finished, i used my mechanic pencils for the body, feet and also the snowballs. After finished i bold and shadow it using the 2B pencil.
The last one is buttercup, i made a mistake by starting from the top of head, not totally the head shape. I used the mechanic pencil first to draw it from top to feet, then also add the snowball. After finished, i used the 2B pencil to make it bolder and give shadow on it.
Drawing tip from my experience:
Easiest and proportional draw for the powerpuff girls begin from an oval shape of their heads. Then, use mechanical pencil first then bold it later with the 2B pencil.
Happy drawing!