In last Six months I had witnessed jaw dropping development growth in Steem Blockchain. Lots of stuff happening every day and it is too difficult to keep track on it. Since the Steem Engine and SCOT introduced we are seeing messive growth in community oriented project development.
Everyday a new project pop up on Steem Blockchain with its unique guidelines.
We have many projects which is currently supporting specific subject or we can say a particular object for posting. All of these projects are rapidly growing and building their community around the Steem Blockchain.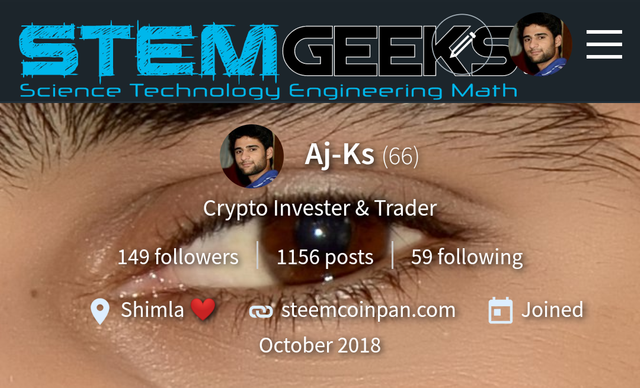 Now we have another amazing project which support Science and technology related projects. It's sound great if you are tech lover and science enthusiastic then you can try this platform to share your scientific thoughts and build a tech community. If you wants to try this platform click on the link below and have a quick look of it
Thanks for visiting my blog
Follow me @ajks