Good Morning,Good Evening, Good Afternoon depending upon where are you in this world this is @ajks with today's blog.
Steem Blockchain is power house for projects and any one can start projects on it . Since the SCOT introduced we can see lots of projects are developing on Steem Blockchain. These projects are creating there own community and adding value to Steem Blockchain. Every project is specific field oriented and getting attention of users who are interested in that field. After the successful launch of SteemCoinPan, Palnet.io and others projects there is another project poping up on top of the steem Blockchain CREATIVE COIN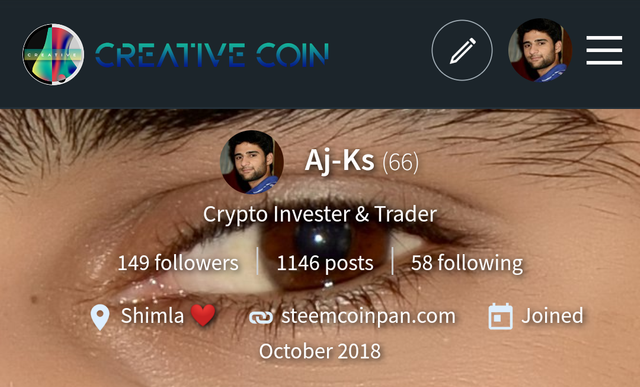 Creative Coin is a community for Creative people. This is an platform where you can share your creative ideas or content and get paid for that. If you are a creative person and wants to share your experience about Creativity then this is perfect platform for you.
HOW To GET STARTED WITH CREATIVECOIN
If your are creative content creator and wants to share your creativity with others then you can join this Platform
If you want to join Creative Coin platform then you have to do following simple steps:
Step -1
Go to https://www.creativecoin.xyz
Step -2
Click on three three lines on top right corner and then you will see sign in button.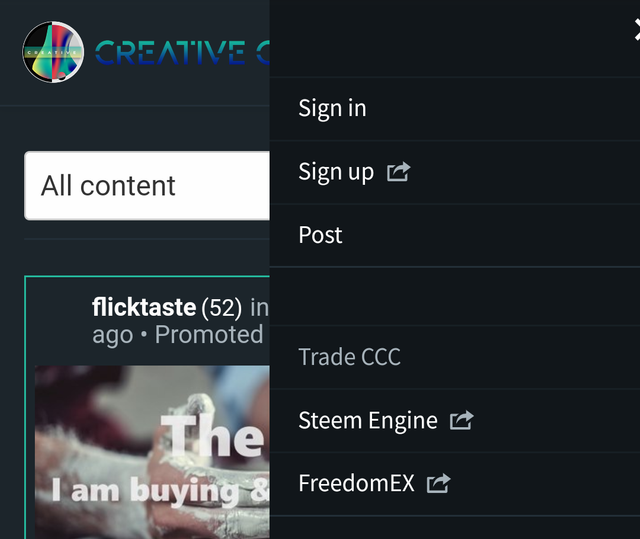 Step -3
After clicking on sign in button you will find a sign in window like below.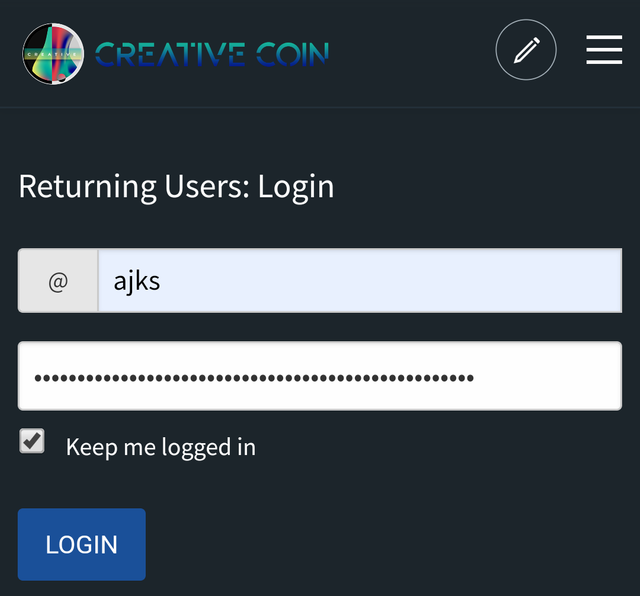 Now you can login using your Steemit username and private posting key (this feature makes it more attractive and secure)
Don't worry your account is safe as you are using your posting key.
Step-4
After entering your login credentials click on the sign in button to explore Creative Coin PLATFORM.
HOW To POST ON STEEMLEO.
Posting content on CREATIVE COIN is really very easy,if you are steemit user then this is not difficult work to you because it is similar like steeemit.com you can use submit story button for sharing your content.
Your post will be like a normal Steemit post, no change there. But if you go onto https://www.creativecoin.xyz you will see the payout listed in CCC instead of Steem and SBD. You can use #creativecoin tag on your creative contents so they can appear in Creative Coin platform.
This is all about how you can get started with this amazing project.
If you like this blog please upvote comment and resteem.
Follow me @ajks