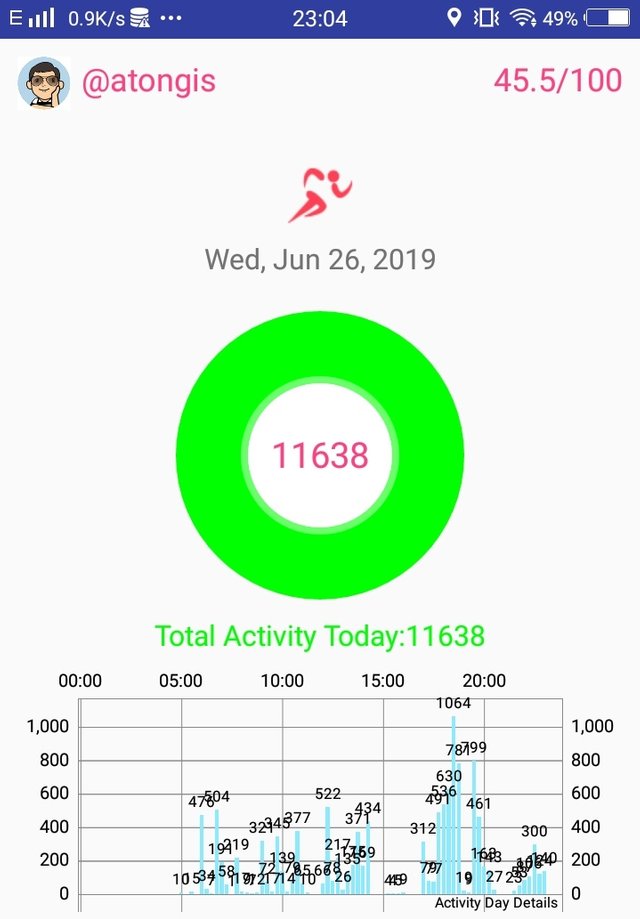 I just finished all my activities for today so I'll post my report now.
Today I only have 1 itinerary. About 2 hours of travel going to my client and another 2 hours back to the office.
After work I went to a grocery store. Walked around and look for some necessities. Then I around the boulevard before I went home.
I'm happy that the circle was filled with neon green color.😁



11644

Daily Activity, Moving Around Office, Rope Skipping, Walking