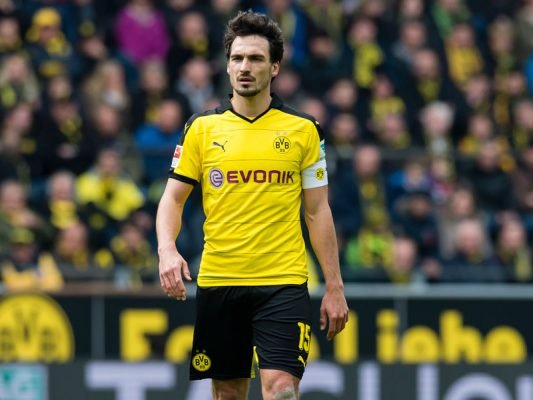 I this blog I will talk about the two big teams in the German Bundesliga and how they are performing in this summer transfer window. I just to make you see how the team is competitive and how they are planning for the coming season.
I choose the two because these have been the best teams in the German Bundesliga for years.
I will finally Give my think on how these teams may perform in the champions league this season.
Bayern Munich
IN:
Bayern Munich can not come out of this transfer summer without buying any new player after Arjen Robben releasing and the fact that they have not been performing well in the champions league.
they have bought the following player so far.
Fiete Arp from Hamburg, at E2.5m.

Lucas Hernandez from Atletico Madrid, at E80m.

Benjamin Pavard from Stuttgart, at E35m.
OUT:
Marco Friedl to Werder Bremen, a loan made permanent, at E3.5m.

Mats Hummels to Borussia Dortmund, at E38m.

Rafinha to Flamengo, for free

Franck Ribery released.

Arjen Robben released

James Rodriguez to Real Madrid, on loan return.
Borussia Dortmund
IN:
Borussia Dortmund has come out roundly through its coach Lucien Favre the head coach to show that he really whats to win this one after losing last season by only two goals to heir great rivel.
It has bought the following player;
Julian Brandt from Bayer Leverkusen, at E25m.

Thorgan Hazard from Borussia Monchengladbach, at E25.5m.

Mats Hummels from Bayern Munich, at E38m.

Shinji Kagawa from Besiktas, a loan return.

Sebastian Rode from Eintracht Frankfurt, on loan return.

Nico Schulz from Hoffenheim, at E25.5m.

Andre Schurrle from Fulham, on loan return
OUT:
They have only released two-player so far.
Alexander Isak to Real Sociedad, for E6.5m

Christian Pulisic to Chelsea, on loan return.
I think the German teams will this season provide good competition.