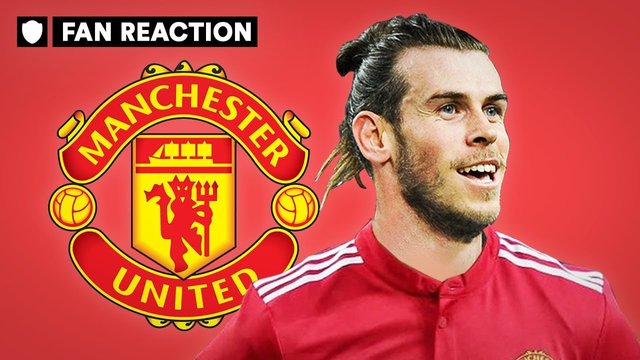 Tottenham and Manchester United have both shown interest in signing the Real Madrid winger, Gareth Bale. Who will win????????
Following the arrival of 7 new players at Satigal Bernabeu, Zinedine Zidane the Real coach has started considering offloading the old Real in something new and better.
News
Tottenham Hotspur show interest in Bale return
This has made Tottenham to considering wining back its old start Gareth Bale to the north London club this summer.
Zinedine Zidane has decided to release one of the men who give made him a name when he won 3 consecutive Compians League trophies with them.
The winger has won four Champions League titles with Real ever since joining Madrid from Spurs on a record transfer of £89.2m in 2013.
And according toSpanish daily Marca, the north London club is in high demand for the former star.
They are willing to play between £45million and £54m for the superstar to stitch back to his former club.
Real may accept the offer or ask for a stitch between Bale and Harry Kane which I and add money to Tottenham because they are really looking for a striker which I do not think Spurs can accept.
The other interesting part of the story is that Bale £600,000-a-week at Real Madrid but Spurs are only will to pay half of that a week.
Manchester United interest has also show interests in the move to see bale at OT the transfer season. According to manchestereveningnews
Gareth Bale's agent gives update on his future amid Manchester United transfer links
For more information follow the links below.
https://www.mirror.co.uk/sport/football/transfer-news/tottenham-interested-gareth-bale-transfer-18298218
https://talksport.com/football/545799/transfer-news-gossip-arsenal-man-city-united-arsenal-newcastle-tottenham/
let us wait and see what will happen in the coming news.