Hallo Steemians und Gamer.
Ich habe gerade meine 2 ersten Steem Knights spiele gemacht und auch beide gewonnen.
Das erste Spiel gegen @cooltivar und das zweite gegen @louis88 ...worauf ich sehr stolz bin...lach
---
---
I just made my first 2 Steem Knights games and won both.

The first game against @cooltivar and the second against @louis88 ...which I am very proud of...laugh
---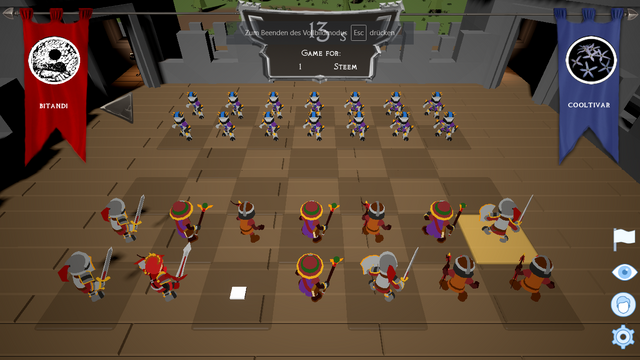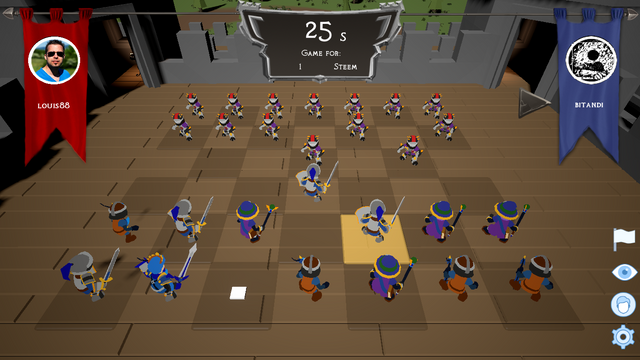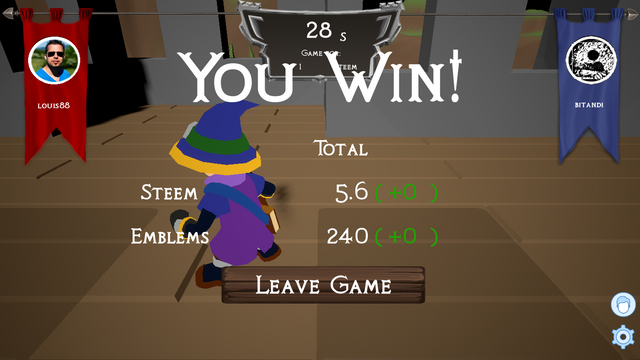 Aber irgendwie komme ich mit den Zahlen nicht klar die das Game schreibt.
Ich hatte 5 Steem eingezahlt.
Nach dem ersten gewonnenen Spiel stehen da 4,8 Steem und die 1,293 Payout
---
But somehow I can't handle the numbers the game is writing.

I had paid 5 Steem.

After the first game I won, there are 4.8 Steem and the 1.293 Payout.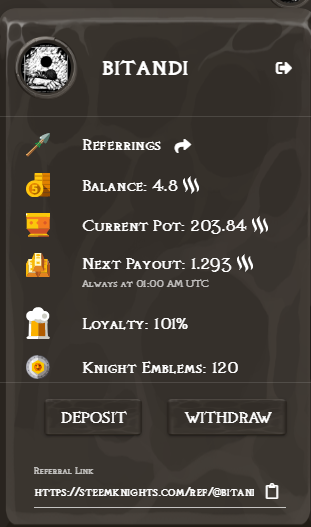 Nach dem zweiten gewonnenen Spiel stehen da auf einmal 5,6 Steem und 2,506 Payout.
After the second game won, there are all of a sudden 5.6 Steem and 2.506 Payout.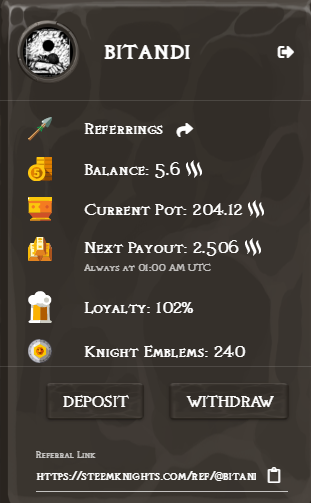 Kann mir da jemand was dazu sagen?
Can somebody tell me something?
Das Spiel macht schon irgendwie Spaß, braucht aber viel Zeit um ein Spiel abzuschließen.
1 Steem mindesteinsatz für 1 Spiel finde ich übrigens auch ziemlich viel.
Und dann kann man noch 10, 50, 100, 500 und 1000 Steem setzen....wer hat die denn ??? lach
The game is kind of fun, but it takes a lot of time to complete a game.

1 Steem minimum stake for 1 game I also find quite a lot.

And then you can bet 10, 50, 100, 500 and 1000 Steem....who has that then? laugh
Ich spiele jetzt noch ein bischen. Ich wünsche euch allen viel Spaß beim spielen.
I'm going to play a little bit now. I wish you all a lot of fun playing.