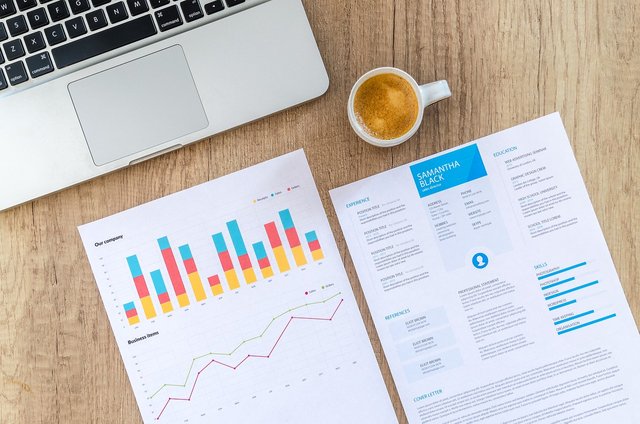 Just for fun, I made the PALnet richlist as of now :)
In particular, it also includes the amount in trade. While I can also include pending payout amount, I've decided not to.
Accounts with total 0 is excluded. (actually due to block size limit :) only top 500 is included)
How to check your PAL voting power?
| rank | account | total | balance | pendingUnstake | stake | sell |
| --- | --- | --- | --- | --- | --- | --- |
| 1 | @minnowsupport | 1.25991e+07 | 99 | 0 | 0 | 1.2599e+07 |
| 2 | @aggroed | 35858 | 0 | 0 | 35858 | 0 |
| 3 | @ausbitbank | 32502 | 2500 | 0 | 30002 | 0 |
| 4 | @followbtcnews | 32219 | 1844 | 0 | 30000 | 375 |
| 5 | @crimsonclad | 31426 | 1426 | 0 | 30000 | 0 |
| 6 | isaria | 30882 | 882 | 0 | 30000 | 0 |
| 7 | swelker101 | 30591 | 591 | 0 | 30000 | 0 |
| 8 | r0nd0n | 30321 | 321 | 0 | 30000 | 0 |
| 9 | clayboyn | 30284 | 284 | 0 | 30000 | 0 |
| 10 | juliakponsford | 30218 | 218 | 0 | 30000 | 0 |
| 11 | victoriabsb | 30169 | 9 | 0 | 30160 | 0 |
| 12 | ma1neevent | 30000 | 0 | 0 | 30000 | 0 |
| 13 | kubbyelizabeth | 30000 | 0 | 0 | 30000 | 0 |
| 14 | discordiant | 30000 | 0 | 0 | 30000 | 0 |
| 15 | danielsaori | 30000 | 0 | 0 | 30000 | 0 |
| 16 | drakos | 30000 | 0 | 0 | 30000 | 0 |
| 17 | chairmanlee | 9698 | 4 | 0 | 9694 | 0 |
| 18 | beggars | 7671 | 7000 | 0 | 671 | 0 |
| 19 | themarkymark | 7195 | 0 | 0 | 7195 | 0 |
| 20 | inertia | 6300 | 900 | 0 | 5400 | 0 |
| 21 | we-are-palcoin | 4392 | 4392 | 0 | 0 | 0 |
| 22 | neoxian | 4379 | 0 | 0 | 4379 | 0 |
| 23 | khaleelkazi | 4223 | 0 | 0 | 4223 | 0 |
| 24 | yasu | 4072 | 2072 | 0 | 2000 | 0 |
| 25 | dkid14 | 3092 | 20 | 0 | 3072 | 0 |
| 26 | balte | 3071 | 5 | 0 | 3066 | 0 |
| 27 | bitcoinflood | 3060 | 0 | 0 | 3060 | 0 |
| 28 | riseofth | 3041 | 0 | 3041 | 0 | 0 |
| 29 | midlet | 2967 | 0 | 0 | 2967 | 0 |
| 30 | triptolemus | 2853 | 2000 | 0 | 0 | 853 |
| 31 | michealb | 2803 | 273 | 0 | 2530 | 0 |
| 32 | nateaguila | 2735 | 2735 | 0 | 0 | 0 |
| 33 | shaka | 2717 | 1267 | 0 | 1450 | 0 |
| 34 | mattclarke | 2584 | 2584 | 0 | 0 | 0 |
| 35 | oldtimer | 2521 | 0 | 0 | 2521 | 0 |
| 36 | organduo | 2503 | 2502 | 0 | 1 | 0 |
| 37 | yabapmatt | 2500 | 2500 | 0 | 0 | 0 |
| 38 | exyle | 2500 | 2500 | 0 | 0 | 0 |
| 39 | virus707 | 2500 | 2500 | 0 | 0 | 0 |
| 40 | jrcornel | 2500 | 2500 | 0 | 0 | 0 |
| 41 | eturnerx | 2500 | 0 | 0 | 2500 | 0 |
| 42 | stablewon | 2500 | 2500 | 0 | 0 | 0 |
| 43 | rhodium | 2500 | 2500 | 0 | 0 | 0 |
| 44 | jaydih | 2500 | 0 | 0 | 2500 | 0 |
| 45 | jaki01 | 2500 | 0 | 0 | 2500 | 0 |
| 46 | ngc | 2500 | 0 | 0 | 2500 | 0 |
| 47 | adsactly | 2500 | 0 | 0 | 2500 | 0 |
| 48 | adetorrent | 2500 | 0 | 0 | 2500 | 0 |
| 49 | krnel | 2500 | 2500 | 0 | 0 | 0 |
| 50 | coreabeforekorea | 2450 | 2450 | 0 | 0 | 0 |
| 51 | sepracore | 2349 | 0 | 0 | 2349 | 0 |
| 52 | tomhall | 2319 | 0 | 0 | 2319 | 0 |
| 53 | wulff-media | 2236 | 206 | 0 | 2030 | 0 |
| 54 | davidorcamuriel | 2234 | 0 | 0 | 2234 | 0 |
| 55 | jamesbrown | 2213 | 0 | 0 | 2213 | 0 |
| 56 | fantasycrypto | 2194 | 0 | 0 | 2194 | 0 |
| 57 | steembasicincome | 2190 | 0 | 0 | 2190 | 0 |
| 58 | tarazkp | 2157 | 0 | 0 | 2157 | 0 |
| 59 | taskmaster4450 | 2147 | 0 | 0 | 2147 | 0 |
| 60 | flipstar | 2062 | 45 | 0 | 2017 | 0 |
| 61 | meesterboom | 2061 | 2061 | 0 | 0 | 0 |
| 62 | stimp1024 | 2035 | 0 | 0 | 2035 | 0 |
| 63 | nextgen622 | 2017 | 2017 | 0 | 0 | 0 |
| 64 | daveks | 2000 | 0 | 0 | 2000 | 0 |
| 65 | lichtblick | 1993 | 0 | 0 | 1993 | 0 |
| 66 | onealfa | 1985 | 40 | 0 | 1945 | 0 |
| 67 | edicted | 1950 | 0 | 0 | 1950 | 0 |
| 68 | whatsup | 1915 | 47 | 0 | 1868 | 0 |
| 69 | holger80 | 1884 | 0 | 0 | 1884 | 0 |
| 70 | slobberchops | 1862 | 0 | 0 | 1862 | 0 |
| 71 | berniesanders | 1827 | 0 | 0 | 1827 | 0 |
| 72 | steinreich | 1733 | 0 | 0 | 1733 | 0 |
| 73 | brazine | 1728 | 1728 | 0 | 0 | 0 |
| 74 | videosteemit | 1727 | 2 | 0 | 1725 | 0 |
| 75 | kibumh | 1692 | 1692 | 0 | 0 | 0 |
| 76 | elgeko | 1667 | 0 | 0 | 1667 | 0 |
| 77 | ericet | 1660 | 0 | 0 | 0 | 1660 |
| 78 | eonwarped | 1658 | 2 | 0 | 1656 | 0 |
| 79 | mermaidvampire | 1642 | 1102 | 0 | 540 | 0 |
| 80 | jobere | 1627 | 1627 | 0 | 0 | 0 |
| 81 | citizendog | 1615 | 4 | 0 | 1611 | 0 |
| 82 | steemperor | 1567 | 1567 | 0 | 0 | 0 |
| 83 | zaku | 1533 | 0 | 0 | 1533 | 0 |
| 84 | anthos | 1521 | 0 | 0 | 1521 | 0 |
| 85 | oendertuerk | 1508 | 0 | 1508 | 0 | 0 |
| 86 | stayoutoftherz | 1500 | 500 | 0 | 1000 | 0 |
| 87 | sct | 1498 | 1498 | 0 | 0 | 0 |
| 88 | pennsif | 1493 | 1493 | 0 | 0 | 0 |
| 89 | steempire | 1426 | 1426 | 0 | 0 | 0 |
| 90 | meno | 1414 | 0 | 0 | 1414 | 0 |
| 91 | dera123 | 1386 | 200 | 0 | 1186 | 0 |
| 92 | newageinv | 1383 | 133 | 0 | 1250 | 0 |
| 93 | axeman | 1382 | 0 | 0 | 1382 | 0 |
| 94 | rivalhw | 1354 | 1354 | 0 | 0 | 0 |
| 95 | perceptualflaws | 1338 | 0 | 0 | 1338 | 0 |
| 96 | jongolson | 1306 | 1294 | 0 | 12 | 0 |
| 97 | ttg | 1297 | 1297 | 0 | 0 | 0 |
| 98 | steemnet | 1284 | 1284 | 0 | 0 | 0 |
| 99 | homo.steemiensis | 1279 | 1279 | 0 | 0 | 0 |
| 100 | moon32walker | 1227 | 1227 | 0 | 0 | 0 |
| 101 | felander | 1219 | 209 | 0 | 1010 | 0 |
| 102 | mcoinz79 | 1214 | 0 | 0 | 1214 | 0 |
| 103 | stackin | 1204 | 1204 | 0 | 0 | 0 |
| 104 | ew-and-patterns | 1196 | 1196 | 0 | 0 | 0 |
| 105 | surpassinggoogle | 1174 | 0 | 0 | 1174 | 0 |
| 106 | zzings | 1171 | 1171 | 0 | 0 | 0 |
| 107 | revisesociology | 1169 | 69 | 0 | 1100 | 0 |
| 108 | isi3 | 1163 | 1163 | 0 | 0 | 0 |
| 109 | pinkdragonfly | 1148 | 1148 | 0 | 0 | 0 |
| 110 | horpey | 1142 | 1142 | 0 | 0 | 0 |
| 111 | steemitqa | 1128 | 0 | 0 | 1128 | 0 |
| 112 | travelgirl | 1123 | 1123 | 0 | 0 | 0 |
| 113 | jedigeiss | 1100 | 4 | 0 | 1096 | 0 |
| 114 | ibc | 1095 | 5 | 0 | 1090 | 0 |
| 115 | nuagnorab | 1088 | 1088 | 0 | 0 | 0 |
| 116 | matheusggr | 1085 | 0 | 0 | 1085 | 0 |
| 117 | slider2990 | 1080 | 1080 | 0 | 0 | 0 |
| 118 | lyndsaybowes | 1080 | 0 | 0 | 1080 | 0 |
| 119 | canadian-coconut | 1078 | 0 | 0 | 1078 | 0 |
| 120 | adsactly-witness | 1073 | 1073 | 0 | 0 | 0 |
| 121 | city-of-dresden | 1061 | 0 | 0 | 1061 | 0 |
| 122 | tobias-g | 1049 | 949 | 0 | 100 | 0 |
| 123 | richardcrill | 1046 | 1046 | 0 | 0 | 0 |
| 124 | globocop | 1046 | 0 | 0 | 1046 | 0 |
| 125 | investingpennies | 1041 | 0 | 0 | 1041 | 0 |
| 126 | patrickulrich | 1036 | 1036 | 0 | 0 | 0 |
| 127 | toejam | 1027 | 1027 | 0 | 0 | 0 |
| 128 | soyrosa | 1010 | 17 | 0 | 993 | 0 |
| 129 | theaustrianguy | 1009 | 1009 | 0 | 0 | 0 |
| 130 | sumatranate | 1003 | 0 | 0 | 1003 | 0 |
| 131 | phortun | 1001 | 1001 | 0 | 0 | 0 |
| 132 | whitelistauthor | 1000 | 0 | 0 | 1000 | 0 |
| 133 | elevator09 | 997 | 0 | 0 | 997 | 0 |
| 134 | ffcrossculture | 993 | 993 | 0 | 0 | 0 |
| 135 | enjoyinglife | 988 | 988 | 0 | 0 | 0 |
| 136 | familyprotection | 978 | 0 | 0 | 978 | 0 |
| 137 | j85063 | 962 | 62 | 0 | 900 | 0 |
| 138 | msp-active | 959 | 959 | 0 | 0 | 0 |
| 139 | jwolf | 949 | 949 | 0 | 0 | 0 |
| 140 | thegoliath | 948 | 270 | 0 | 678 | 0 |
| 141 | chesatochi | 944 | 0 | 0 | 944 | 0 |
| 142 | fw206 | 927 | 0 | 0 | 927 | 0 |
| 143 | gregory-f | 917 | 0 | 0 | 917 | 0 |
| 144 | tamiil | 915 | 915 | 0 | 0 | 0 |
| 145 | alexpmorris | 910 | 0 | 0 | 910 | 0 |
| 146 | discernente | 909 | 0 | 0 | 909 | 0 |
| 147 | jarvie | 905 | 5 | 0 | 900 | 0 |
| 148 | jluvs2fly | 902 | 902 | 0 | 0 | 0 |
| 149 | theb0red1 | 895 | 452 | 0 | 443 | 0 |
| 150 | k4r1nn | 891 | 891 | 0 | 0 | 0 |
| 151 | lonose | 873 | 873 | 0 | 0 | 0 |
| 152 | abbak7 | 871 | 0 | 0 | 871 | 0 |
| 153 | improv | 861 | 0 | 0 | 0 | 861 |
| 154 | enginewitty | 853 | 53 | 0 | 800 | 0 |
| 155 | xtetrahedron | 850 | 850 | 0 | 0 | 0 |
| 156 | sergiomendes | 847 | 0 | 0 | 847 | 0 |
| 157 | tattoodjay | 845 | 845 | 0 | 0 | 0 |
| 158 | maiyude | 835 | 835 | 0 | 0 | 0 |
| 159 | josephsavage | 835 | 0 | 0 | 521 | 314 |
| 160 | glenalbrethsen | 833 | 833 | 0 | 0 | 0 |
| 161 | louis88 | 816 | 737 | 0 | 0 | 79 |
| 162 | waphilip | 799 | 799 | 0 | 0 | 0 |
| 163 | sourovafrin | 796 | 0 | 0 | 796 | 0 |
| 164 | caladan | 795 | 795 | 0 | 0 | 0 |
| 165 | raj808 | 791 | 791 | 0 | 0 | 0 |
| 166 | llfarms | 788 | 788 | 0 | 0 | 0 |
| 167 | moncia90 | 788 | 788 | 0 | 0 | 0 |
| 168 | thebluewin | 787 | 285 | 0 | 500 | 2 |
| 169 | onthewayout | 781 | 0 | 0 | 781 | 0 |
| 170 | stever82 | 774 | 7 | 0 | 767 | 0 |
| 171 | susanli3769 | 774 | 774 | 0 | 0 | 0 |
| 172 | parisfoodhunter | 773 | 773 | 0 | 0 | 0 |
| 173 | treyball | 769 | 769 | 0 | 0 | 0 |
| 174 | kobold-djawa | 767 | 0 | 0 | 767 | 0 |
| 175 | schlafhacking | 759 | 759 | 0 | 0 | 0 |
| 176 | shitsignals | 751 | 38 | 0 | 713 | 0 |
| 177 | mariannewest | 740 | 740 | 0 | 0 | 0 |
| 178 | vip | 735 | 735 | 0 | 0 | 0 |
| 179 | michelangelo3 | 733 | 170 | 0 | 563 | 0 |
| 180 | definethedollar | 725 | 225 | 0 | 500 | 0 |
| 181 | velimir | 722 | 722 | 0 | 0 | 0 |
| 182 | wilhb81 | 718 | 718 | 0 | 0 | 0 |
| 183 | birdinc | 714 | 0 | 0 | 714 | 0 |
| 184 | schlees | 713 | 713 | 0 | 0 | 0 |
| 185 | toocurious | 712 | 0 | 0 | 712 | 0 |
| 186 | iansart | 710 | 0 | 0 | 710 | 0 |
| 187 | enforcer48 | 708 | 0 | 0 | 708 | 0 |
| 188 | dotwin1981 | 696 | 0 | 0 | 696 | 0 |
| 189 | stevelivingston | 692 | 692 | 0 | 0 | 0 |
| 190 | anttn | 690 | 0 | 0 | 690 | 0 |
| 191 | ivansnz | 679 | 0 | 0 | 679 | 0 |
| 192 | carlgnash | 679 | 679 | 0 | 0 | 0 |
| 193 | harpagon | 672 | 672 | 0 | 0 | 0 |
| 194 | snackaholic | 670 | 0 | 0 | 670 | 0 |
| 195 | buckydurddle | 661 | 0 | 0 | 661 | 0 |
| 196 | softmetal | 656 | 656 | 0 | 0 | 0 |
| 197 | urbangladiator | 647 | 0 | 0 | 647 | 0 |
| 198 | jeronimorubio | 647 | 647 | 0 | 0 | 0 |
| 199 | steemmillionaire | 645 | 0 | 0 | 645 | 0 |
| 200 | otage | 637 | 0 | 0 | 637 | 0 |
| 201 | condeas | 637 | 7 | 0 | 630 | 0 |
| 202 | katerinaramm | 637 | 637 | 0 | 0 | 0 |
| 203 | gillianpearce | 636 | 636 | 0 | 0 | 0 |
| 204 | benedict08 | 623 | 0 | 0 | 623 | 0 |
| 205 | fullcoverbetting | 622 | 200 | 0 | 422 | 0 |
| 206 | rivalzzz | 622 | 0 | 0 | 622 | 0 |
| 207 | rehan12 | 619 | 0 | 0 | 619 | 0 |
| 208 | shadowspub | 619 | 0 | 0 | 619 | 0 |
| 209 | slientstorm | 618 | 618 | 0 | 0 | 0 |
| 210 | georgemales | 615 | 615 | 0 | 0 | 0 |
| 211 | otom | 604 | 0 | 0 | 604 | 0 |
| 212 | banjo | 602 | 602 | 0 | 0 | 0 |
| 213 | b00m | 601 | 501 | 0 | 0 | 100 |
| 214 | upvoteshares | 593 | 0 | 0 | 593 | 0 |
| 215 | followjohngalt | 586 | 586 | 0 | 0 | 0 |
| 216 | rich.art.deluxe | 584 | 584 | 0 | 0 | 0 |
| 217 | bobby.madagascar | 574 | 0 | 0 | 574 | 0 |
| 218 | pastzam | 570 | 0 | 0 | 570 | 0 |
| 219 | tcpolymath | 568 | 568 | 0 | 0 | 0 |
| 220 | aamirijaz | 566 | 566 | 0 | 0 | 0 |
| 221 | banguri | 565 | 565 | 0 | 0 | 0 |
| 222 | dailypro | 561 | 0 | 561 | 0 | 0 |
| 223 | freebornangel | 561 | 0 | 0 | 561 | 0 |
| 224 | gerber | 556 | 255 | 0 | 200 | 101 |
| 225 | honeydue | 546 | 546 | 0 | 0 | 0 |
| 226 | peterpa | 545 | 545 | 0 | 0 | 0 |
| 227 | donekim | 544 | 544 | 0 | 0 | 0 |
| 228 | bala41288 | 535 | 0 | 0 | 500 | 35 |
| 229 | aaronli | 533 | 0 | 0 | 0 | 533 |
| 230 | nealmcspadden | 527 | 0 | 0 | 527 | 0 |
| 231 | artbyclark | 522 | 522 | 0 | 0 | 0 |
| 232 | ironshield | 517 | 0 | 0 | 517 | 0 |
| 233 | abasinkanga | 513 | 13 | 0 | 500 | 0 |
| 234 | jacuzzi | 513 | 513 | 0 | 0 | 0 |
| 235 | tfame3865 | 513 | 513 | 0 | 0 | 0 |
| 236 | julian2013 | 511 | 411 | 0 | 0 | 100 |
| 237 | dalz | 505 | 0 | 0 | 505 | 0 |
| 238 | costanza | 500 | 0 | 0 | 500 | 0 |
| 239 | joythewanderer | 500 | 0 | 0 | 0 | 500 |
| 240 | fyrstikken | 500 | 0 | 0 | 500 | 0 |
| 241 | maxer27 | 497 | 0 | 0 | 497 | 0 |
| 242 | japanguide | 495 | 145 | 0 | 0 | 350 |
| 243 | traciyork | 494 | 494 | 0 | 0 | 0 |
| 244 | reazuliqbal | 490 | 0 | 0 | 490 | 0 |
| 245 | bil.prag | 488 | 0 | 0 | 488 | 0 |
| 246 | rahul.stan | 484 | 0 | 0 | 484 | 0 |
| 247 | aellly | 482 | 0 | 0 | 0 | 482 |
| 248 | gadrian | 481 | 0 | 0 | 481 | 0 |
| 249 | freewritehouse | 481 | 481 | 0 | 0 | 0 |
| 250 | torico | 478 | 78 | 0 | 400 | 0 |
| 251 | cranium | 473 | 0 | 0 | 473 | 0 |
| 252 | kstop1 | 470 | 10 | 0 | 360 | 100 |
| 253 | flauwy | 468 | 0 | 0 | 468 | 0 |
| 254 | upboater | 464 | 464 | 0 | 0 | 0 |
| 255 | ninjavideo | 464 | 0 | 0 | 464 | 0 |
| 256 | amberyooper | 462 | 2 | 0 | 460 | 0 |
| 257 | mulletwang | 460 | 460 | 0 | 0 | 0 |
| 258 | shanghaipreneur | 460 | 0 | 0 | 460 | 0 |
| 259 | perfspots | 460 | 460 | 0 | 0 | 0 |
| 260 | eastmael | 458 | 0 | 0 | 458 | 0 |
| 261 | cadawg | 457 | 0 | 0 | 457 | 0 |
| 262 | cflclosers | 454 | 454 | 0 | 0 | 0 |
| 263 | dexpartacus | 453 | 453 | 0 | 0 | 0 |
| 264 | zonguin | 452 | 52 | 0 | 400 | 0 |
| 265 | igel2017 | 452 | 0 | 0 | 452 | 0 |
| 266 | rawutah | 449 | 449 | 0 | 0 | 0 |
| 267 | aussieninja | 449 | 0 | 0 | 449 | 0 |
| 268 | hatoto | 447 | 0 | 0 | 447 | 0 |
| 269 | metametheus | 447 | 447 | 0 | 0 | 0 |
| 270 | elementm | 444 | 444 | 0 | 0 | 0 |
| 271 | burlarj | 444 | 444 | 0 | 0 | 0 |
| 272 | karinxxl | 444 | 444 | 0 | 0 | 0 |
| 273 | isnochys | 441 | 0 | 0 | 441 | 0 |
| 274 | nathen007 | 437 | 100 | 0 | 337 | 0 |
| 275 | doctorcrypto | 437 | 0 | 0 | 437 | 0 |
| 276 | nicole-st | 436 | 0 | 0 | 436 | 0 |
| 277 | team-cn | 435 | 0 | 0 | 0 | 435 |
| 278 | andrewma | 434 | 434 | 0 | 0 | 0 |
| 279 | otemzi | 434 | 434 | 0 | 0 | 0 |
| 280 | freebornsociety | 433 | 433 | 0 | 0 | 0 |
| 281 | tanbay | 431 | 431 | 0 | 0 | 0 |
| 282 | sharpshot | 431 | 0 | 0 | 431 | 0 |
| 283 | dinsha | 429 | 429 | 0 | 0 | 0 |
| 284 | tulwave | 427 | 427 | 0 | 0 | 0 |
| 285 | ladyrebecca | 425 | 425 | 0 | 0 | 0 |
| 286 | numpypython | 424 | 4 | 0 | 420 | 0 |
| 287 | talkative-bk | 424 | 424 | 0 | 0 | 0 |
| 288 | hans001 | 422 | 0 | 0 | 422 | 0 |
| 289 | akomoajong | 421 | 421 | 0 | 0 | 0 |
| 290 | city-of-berlin | 420 | 0 | 0 | 420 | 0 |
| 291 | carrieallen | 411 | 0 | 0 | 411 | 0 |
| 292 | tamaralovelace | 408 | 0 | 0 | 408 | 0 |
| 293 | babschnae | 407 | 407 | 0 | 0 | 0 |
| 294 | sportfrei | 406 | 0 | 0 | 406 | 0 |
| 295 | bluemist | 404 | 0 | 0 | 404 | 0 |
| 296 | danmaruschak | 402 | 402 | 0 | 0 | 0 |
| 297 | bashadow | 402 | 0 | 0 | 402 | 0 |
| 298 | road2nowhere | 401 | 178 | 0 | 223 | 0 |
| 299 | gattino | 401 | 0 | 0 | 401 | 0 |
| 300 | azwarrangkuti | 400 | 400 | 0 | 0 | 0 |
| 301 | okean123 | 400 | 100 | 1 | 299 | 0 |
| 302 | plantstoplanks | 400 | 0 | 0 | 400 | 0 |
| 303 | shaidon | 400 | 400 | 0 | 0 | 0 |
| 304 | sames | 399 | 399 | 0 | 0 | 0 |
| 305 | xawi | 398 | 0 | 0 | 398 | 0 |
| 306 | dksart | 395 | 0 | 0 | 395 | 0 |
| 307 | davidchen | 392 | 0 | 0 | 0 | 392 |
| 308 | thekittygirl | 391 | 0 | 0 | 391 | 0 |
| 309 | eirik | 387 | 87 | 0 | 300 | 0 |
| 310 | remlaps | 385 | 0 | 0 | 385 | 0 |
| 311 | cryptictruth | 384 | 0 | 0 | 384 | 0 |
| 312 | bongje | 383 | 383 | 0 | 0 | 0 |
| 313 | mathowl | 382 | 0 | 0 | 382 | 0 |
| 314 | pataty69 | 382 | 0 | 0 | 382 | 0 |
| 315 | fronttowardenemy | 378 | 0 | 0 | 378 | 0 |
| 316 | bembelmaniac | 376 | 0 | 0 | 376 | 0 |
| 317 | zekepickleman | 376 | 9 | 0 | 367 | 0 |
| 318 | yuriks2000 | 375 | 0 | 0 | 375 | 0 |
| 319 | rishi556 | 374 | 0 | 0 | 374 | 0 |
| 320 | casagrande | 372 | 322 | 0 | 50 | 0 |
| 321 | instagram-models | 367 | 0 | 0 | 367 | 0 |
| 322 | literaturkritik | 367 | 0 | 0 | 367 | 0 |
| 323 | r00sj3 | 367 | 367 | 0 | 0 | 0 |
| 324 | greendeliverence | 364 | 0 | 0 | 364 | 0 |
| 325 | dbooster | 361 | 0 | 0 | 361 | 0 |
| 326 | priyanarc | 358 | 358 | 0 | 0 | 0 |
| 327 | sunravelme | 358 | 0 | 0 | 358 | 0 |
| 328 | jianan | 357 | 357 | 0 | 0 | 0 |
| 329 | endracsho | 355 | 0 | 0 | 355 | 0 |
| 330 | rentmoney | 355 | 340 | 0 | 15 | 0 |
| 331 | thedailysneak | 355 | 0 | 0 | 355 | 0 |
| 332 | breezin | 348 | 348 | 0 | 0 | 0 |
| 333 | choogirl | 346 | 0 | 0 | 346 | 0 |
| 334 | kakakk | 344 | 344 | 0 | 0 | 0 |
| 335 | geekpowered | 339 | 0 | 0 | 0 | 339 |
| 336 | earlmonk | 336 | 336 | 0 | 0 | 0 |
| 337 | erikklok | 335 | 0 | 0 | 335 | 0 |
| 338 | phoenixwren | 334 | 34 | 0 | 300 | 0 |
| 339 | greencross | 332 | 332 | 0 | 0 | 0 |
| 340 | aaronhawk | 329 | 329 | 0 | 0 | 0 |
| 341 | wiseeyes | 328 | 328 | 0 | 0 | 0 |
| 342 | warpedpoetic | 328 | 0 | 0 | 328 | 0 |
| 343 | chrisrice | 326 | 326 | 0 | 0 | 0 |
| 344 | cryptoyzzy | 324 | 0 | 0 | 324 | 0 |
| 345 | ammonite | 322 | 0 | 0 | 322 | 0 |
| 346 | neopch | 322 | 0 | 0 | 322 | 0 |
| 347 | x-tech | 322 | 322 | 0 | 0 | 0 |
| 348 | dinshatech | 320 | 320 | 0 | 0 | 0 |
| 349 | the.big.bang | 319 | 119 | 0 | 0 | 200 |
| 350 | deanlogic | 317 | 217 | 0 | 100 | 0 |
| 351 | kopasi | 316 | 316 | 0 | 0 | 0 |
| 352 | cryptofiloz | 314 | 14 | 0 | 300 | 0 |
| 353 | jk6276 | 312 | 12 | 0 | 300 | 0 |
| 354 | tanlikming | 306 | 306 | 0 | 0 | 0 |
| 355 | sebbbl | 306 | 306 | 0 | 0 | 0 |
| 356 | partitura | 306 | 6 | 0 | 300 | 0 |
| 357 | donatello | 306 | 156 | 0 | 150 | 0 |
| 358 | nerdtopiade | 298 | 0 | 0 | 298 | 0 |
| 359 | eddiespino | 297 | 93 | 104 | 100 | 0 |
| 360 | palikari123 | 294 | 294 | 0 | 0 | 0 |
| 361 | minloulou | 291 | 191 | 0 | 100 | 0 |
| 362 | sabari18 | 291 | 291 | 0 | 0 | 0 |
| 363 | nessos | 288 | 288 | 0 | 0 | 0 |
| 364 | greer184 | 287 | 0 | 0 | 287 | 0 |
| 365 | amao1018 | 287 | 287 | 0 | 0 | 0 |
| 366 | jondoe | 285 | 285 | 0 | 0 | 0 |
| 367 | morningshine | 284 | 284 | 0 | 0 | 0 |
| 368 | pearlumie | 280 | 280 | 0 | 0 | 0 |
| 369 | fragmentarion | 279 | 0 | 0 | 279 | 0 |
| 370 | tsnaks | 279 | 31 | 0 | 248 | 0 |
| 371 | nikoleondas | 277 | 0 | 0 | 277 | 0 |
| 372 | zoneboy | 275 | 275 | 0 | 0 | 0 |
| 373 | communitybank | 274 | 274 | 0 | 0 | 0 |
| 374 | jrvacation | 272 | 272 | 0 | 0 | 0 |
| 375 | drigweeu | 271 | 0 | 0 | 0 | 271 |
| 376 | chronocrypto | 270 | 0 | 0 | 270 | 0 |
| 377 | ciuoto | 267 | 0 | 0 | 0 | 267 |
| 378 | bucipuci | 267 | 257 | 0 | 10 | 0 |
| 379 | lordoftruth | 266 | 266 | 0 | 0 | 0 |
| 380 | pardinus | 266 | 266 | 0 | 0 | 0 |
| 381 | blind-spot | 261 | 1 | 0 | 260 | 0 |
| 382 | paasz | 259 | 0 | 0 | 259 | 0 |
| 383 | chireerocks | 259 | 0 | 0 | 259 | 0 |
| 384 | nostalgic1212 | 258 | 258 | 0 | 0 | 0 |
| 385 | fitinfun | 257 | 257 | 0 | 0 | 0 |
| 386 | por500bolos | 256 | 100 | 0 | 156 | 0 |
| 387 | payforplay | 256 | 256 | 0 | 0 | 0 |
| 388 | kissfirer | 256 | 256 | 0 | 0 | 0 |
| 389 | annepink | 252 | 252 | 0 | 0 | 0 |
| 390 | mckenziegary | 252 | 252 | 0 | 0 | 0 |
| 391 | peakmonsters | 250 | 250 | 0 | 0 | 0 |
| 392 | cryptocopy | 247 | 2 | 0 | 245 | 0 |
| 393 | potplucker | 246 | 0 | 0 | 246 | 0 |
| 394 | ifeoluwa88 | 245 | 245 | 0 | 0 | 0 |
| 395 | emaferice | 244 | 244 | 0 | 0 | 0 |
| 396 | icuz | 244 | 0 | 0 | 244 | 0 |
| 397 | steliosfan | 242 | 242 | 0 | 0 | 0 |
| 398 | dhavey | 241 | 241 | 0 | 0 | 0 |
| 399 | mister-meeseeks | 241 | 0 | 0 | 241 | 0 |
| 400 | msp-makeaminnow | 238 | 0 | 0 | 238 | 0 |
| 401 | fracasgrimm | 237 | 237 | 0 | 0 | 0 |
| 402 | jasuly | 235 | 0 | 0 | 235 | 0 |
| 403 | lion200 | 234 | 0 | 0 | 234 | 0 |
| 404 | rainingfall | 234 | 0 | 0 | 234 | 0 |
| 405 | fermionico | 233 | 0 | 0 | 0 | 233 |
| 406 | helpie-caster | 233 | 0 | 0 | 233 | 0 |
| 407 | spaghettiscience | 232 | 0 | 0 | 232 | 0 |
| 408 | gregan | 231 | 0 | 0 | 231 | 0 |
| 409 | aidefr | 229 | 29 | 0 | 200 | 0 |
| 410 | zammie | 229 | 0 | 0 | 229 | 0 |
| 411 | zaxan | 228 | 0 | 0 | 228 | 0 |
| 412 | tggr | 227 | 227 | 0 | 0 | 0 |
| 413 | valchiz | 226 | 0 | 0 | 226 | 0 |
| 414 | mass-action | 226 | 226 | 0 | 0 | 0 |
| 415 | misan | 225 | 0 | 0 | 225 | 0 |
| 416 | bluerobo | 225 | 225 | 0 | 0 | 0 |
| 417 | zaclucasrice | 225 | 225 | 0 | 0 | 0 |
| 418 | kommy | 222 | 222 | 0 | 0 | 0 |
| 419 | lalupita | 219 | 0 | 0 | 219 | 0 |
| 420 | laqsking | 216 | 216 | 0 | 0 | 0 |
| 421 | oadissin | 215 | 0 | 0 | 215 | 0 |
| 422 | cryptkeeper17 | 214 | 214 | 0 | 0 | 0 |
| 423 | pastrane | 211 | 0 | 0 | 211 | 0 |
| 424 | yanyanbebe | 210 | 210 | 0 | 0 | 0 |
| 425 | khairulzaman | 209 | 209 | 0 | 0 | 0 |
| 426 | kalypso56 | 206 | 206 | 0 | 0 | 0 |
| 427 | dougalporteous | 204 | 0 | 0 | 204 | 0 |
| 428 | sugar-cube | 204 | 204 | 0 | 0 | 0 |
| 429 | donnest | 204 | 204 | 0 | 0 | 0 |
| 430 | donwhale | 202 | 202 | 0 | 0 | 0 |
| 431 | byebyehamburgers | 200 | 200 | 0 | 0 | 0 |
| 432 | dramatoken | 199 | 0 | 0 | 199 | 0 |
| 433 | kristall97 | 197 | 97 | 0 | 0 | 100 |
| 434 | stinawog | 196 | 0 | 0 | 0 | 196 |
| 435 | meowgan | 193 | 193 | 0 | 0 | 0 |
| 436 | hashcash | 189 | 189 | 0 | 0 | 0 |
| 437 | tydebbie | 189 | 189 | 0 | 0 | 0 |
| 438 | topoisomerase | 189 | 0 | 0 | 189 | 0 |
| 439 | skramatters | 188 | 0 | 0 | 188 | 0 |
| 440 | sportsncoffee | 188 | 188 | 0 | 0 | 0 |
| 441 | astrizak | 188 | 0 | 0 | 188 | 0 |
| 442 | sunai | 185 | 185 | 0 | 0 | 0 |
| 443 | simoneg | 180 | 180 | 0 | 0 | 0 |
| 444 | memesplease | 180 | 180 | 0 | 0 | 0 |
| 445 | emmali | 180 | 180 | 0 | 0 | 0 |
| 446 | goldenproject | 179 | 179 | 0 | 0 | 0 |
| 447 | m2nnari | 178 | 178 | 0 | 0 | 0 |
| 448 | ph1102 | 177 | 7 | 0 | 170 | 0 |
| 449 | grid9games | 176 | 176 | 0 | 0 | 0 |
| 450 | sbcbot | 175 | 0 | 0 | 175 | 0 |
| 451 | baah | 174 | 0 | 0 | 174 | 0 |
| 452 | ekramhossain1616 | 173 | 173 | 0 | 0 | 0 |
| 453 | pixiepost | 173 | 88 | 0 | 85 | 0 |
| 454 | natha93 | 171 | 171 | 0 | 0 | 0 |
| 455 | ayasha-art | 171 | 171 | 0 | 0 | 0 |
| 456 | zyzymena | 171 | 171 | 0 | 0 | 0 |
| 457 | crystalhuman | 169 | 0 | 0 | 169 | 0 |
| 458 | chinyerevivian | 168 | 168 | 0 | 0 | 0 |
| 459 | thally | 167 | 0 | 0 | 0 | 167 |
| 460 | sevendst19 | 167 | 167 | 0 | 0 | 0 |
| 461 | schlunior | 164 | 164 | 0 | 0 | 0 |
| 462 | eurogee | 164 | 164 | 0 | 0 | 0 |
| 463 | palasatenea | 160 | 0 | 0 | 160 | 0 |
| 464 | dunstuff | 160 | 9 | 0 | 151 | 0 |
| 465 | msp-mods | 159 | 159 | 0 | 0 | 0 |
| 466 | witnessupdate | 159 | 159 | 0 | 0 | 0 |
| 467 | fitinfunfood | 159 | 159 | 0 | 0 | 0 |
| 468 | blazing | 155 | 0 | 0 | 0 | 155 |
| 469 | blog-beginner | 154 | 154 | 0 | 0 | 0 |
| 470 | lintang | 153 | 0 | 0 | 153 | 0 |
| 471 | magicdicebot | 153 | 153 | 0 | 0 | 0 |
| 472 | justatouchfey | 150 | 0 | 0 | 150 | 0 |
| 473 | rb3coins | 150 | 150 | 0 | 0 | 0 |
| 474 | bxlphabet | 149 | 149 | 0 | 0 | 0 |
| 475 | bukfast | 148 | 0 | 0 | 148 | 0 |
| 476 | afolwalex | 147 | 147 | 0 | 0 | 0 |
| 477 | samsemilia7 | 146 | 0 | 0 | 146 | 0 |
| 478 | srikandi | 144 | 0 | 0 | 144 | 0 |
| 479 | giornalista | 144 | 144 | 0 | 0 | 0 |
| 480 | sibehgeng | 138 | 138 | 0 | 0 | 0 |
| 481 | sciencetech | 138 | 138 | 0 | 0 | 0 |
| 482 | huitemae | 135 | 0 | 0 | 135 | 0 |
| 483 | urdreamscometrue | 135 | 135 | 0 | 0 | 0 |
| 484 | ionlysaymeep | 134 | 0 | 0 | 134 | 0 |
| 485 | sustainablelivin | 133 | 133 | 0 | 0 | 0 |
| 486 | ange.nkuru | 131 | 131 | 0 | 0 | 0 |
| 487 | silverlining1 | 131 | 0 | 0 | 131 | 0 |
| 488 | daniscib | 129 | 0 | 0 | 129 | 0 |
| 489 | suffragator | 129 | 0 | 0 | 129 | 0 |
| 490 | lallo | 128 | 0 | 0 | 128 | 0 |
| 491 | artysteps | 128 | 128 | 0 | 0 | 0 |
| 492 | also.einstein | 128 | 0 | 0 | 128 | 0 |
| 493 | jemmanuel | 127 | 127 | 0 | 0 | 0 |
| 494 | monster-one | 125 | 125 | 0 | 0 | 0 |
| 495 | plankton.token | 125 | 0 | 0 | 125 | 0 |
| 496 | sugarfix | 125 | 0 | 0 | 125 | 0 |
| 497 | shanip | 124 | 124 | 0 | 0 | 0 |
| 498 | marcosdk | 123 | 123 | 0 | 0 | 0 |
| 499 | gduran | 122 | 0 | 0 | 122 | 0 |
| 500 | samest | 119 | 0 | 0 | 119 | 0 |
| Total | | 13464088.0 | 175248.0 | 5315.0 | 674907.0 | 12608618.0 |