Another big transfer took place recently and this time it was juventus again with another massive transfer. If we can recall lately that buffon is back to juventus, the team is set to face any team this season. So back to business today, yesterday De light arrived in juventus home and did the necessary things. He passed his medicals of course and was welcome warmly by a lot of fans outside the camp . He was not in a haste as he took pictures with some of the fans with disabilities.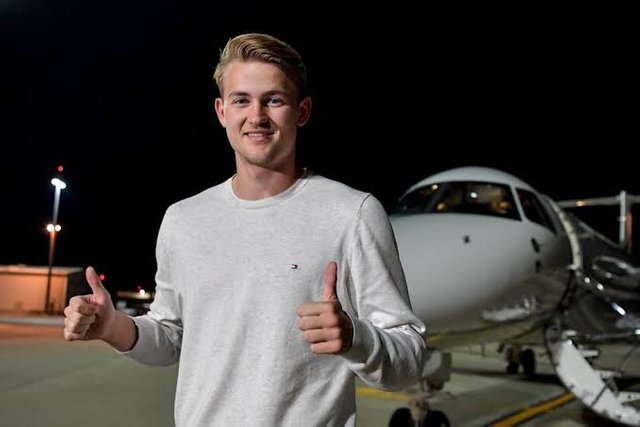 link
De light tried to convince the media that his move to juventus was not influenced by the fact that Cristiano Ronaldo as also in the team. He stated that he came to Italy 🇮🇹 because it is one of the homes of defenders, he also included that sarri was a very good man and he would love to work with him. He tried to rule out the fact that Ronaldo triggered his move to juventus.
He also showed them a photo of when he was a kid of about 6 - 7 years, he was putting on a juventus jersey. He said he admired fabio who was a defender back then in juventus and since then he always had it in mind to play for the team. He stated that this season they want to win all cups and they will work together as a team to see that happen.
Thanks for reading