Been a tough league so far for me and the entire club in my league, the competition was crazy and fun all the same. But I'm sad, i did not advance to the next league and i will have to repeat that same league next week. My last game today ended well but then no cause for celebration since i did not qualify.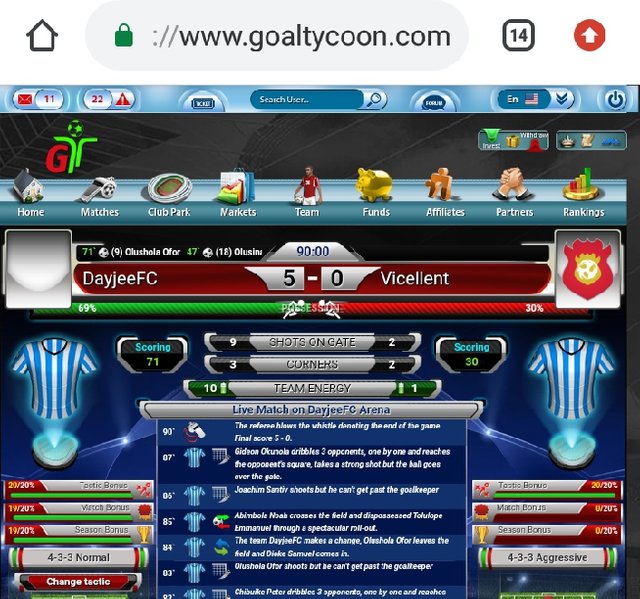 I have learnt so many lessons so far and it's a good thing that i had to witness or experience something like this, because it made me understand some basics about the game and i will make sure i avoid such mistakes in the future. Looking forward to a better season and i hope my club delivers.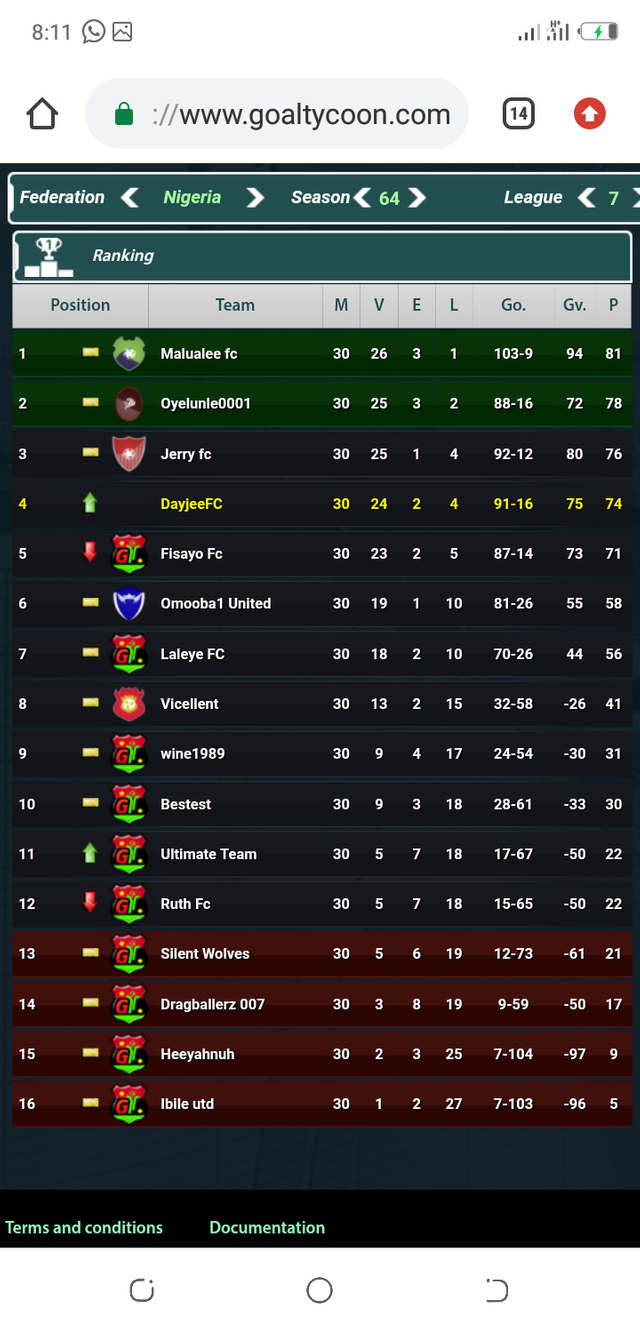 The image above shows the current standing as the season come to an end today.
Thanks for reading