Today's match was suppose to determine if i will make it to the next league later this weekend, but unfortunately i drew the game and still was not able to make it to the 2nd position which i thought was achievable after all my tactical preparations before the game. My opponent was also in form as the club Fisayo FC is also struggling for the second position.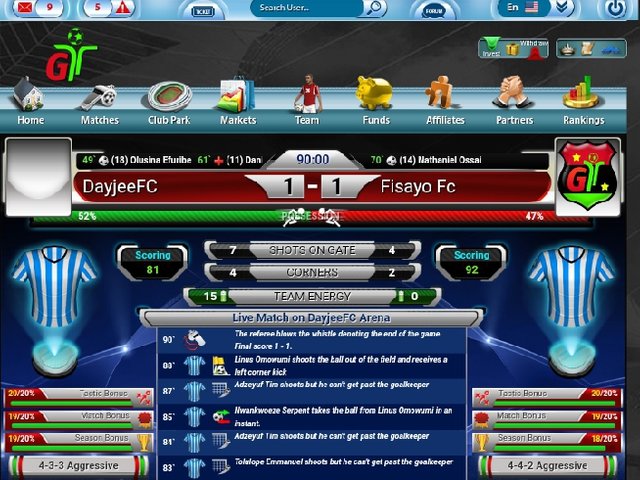 Everyday we try new things out and when we pass or fail there is always a lesson to learn. Today i failed in managing my club and i learnt a great deal of lessons which I'm not going to repeat in future. I will be repeating the league and i hope to come out stronger and better in the next round.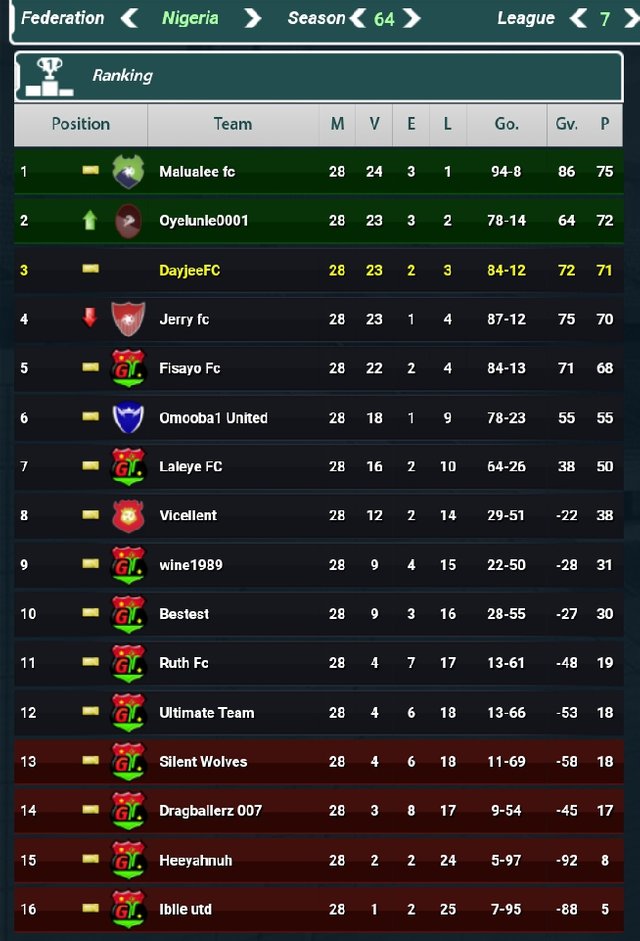 When you take a look at the first five clubs on the table you will notice that they are all battling seriously as their point says it all. I must confess it has not been an easy one for my club either but I hope for a better league next.
Thanks for reading