Creating a Steemit account has now become virtually free. Yes. You did not read that wrong.
It is only a few months ago that you required to buy Steemit accounts with crypto or bank cards but now, powered by the steem-engine revolution it is now possible to get tokens that earn you the ability to create these free accounts.
Steem Ninja and the INVITE Token.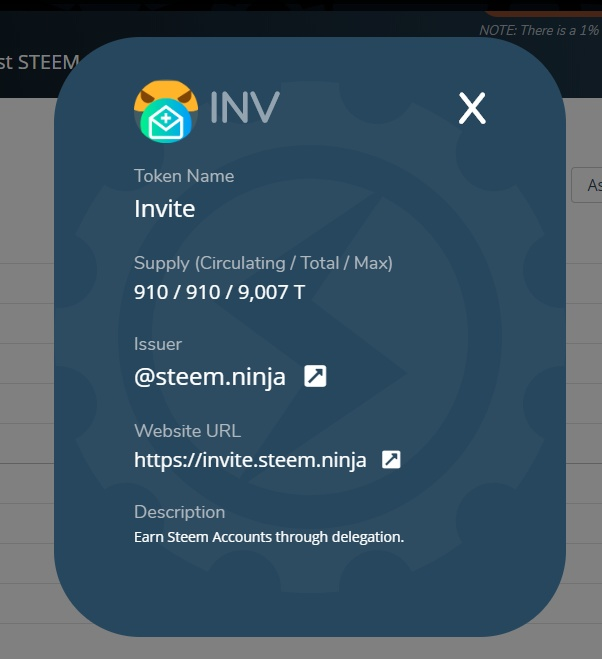 Steem Ninja have issued the INVITE token on steem-engine that will allow you to create instant Steemit accounts. In order to earn the INVITE token all you will need to do is:
1- Delegate to Steem.Ninja
2- Minimum delegations time is 7 days.
3- You must hold your delegation until the Pay out date.
That is all you have to do. You can delegate as little or as much as you can and passively earn the ability to onboard your friends or family who may not be willing or are not in a position to pay for a Steemit account. It is incredibly easy.
Personally, I have some skeptical friends who think Steemit, mainly cryptocurrencies, are a scam and having to spend cold hard cash is frowned upon. They can't help it. They have been scammed quite a few times on account of their little knowledge on the expansive world of crypto.
Being able to offer them a free account, they will not have any reason to refuse the opportunity to learn something new and to join such an awesome community.
In the meantime, head over to invite.steem.ninja to learn more about this new and sweet development.
What do you intend to do with your free Steemit Accounts?