Heute war der Tag sonnig und mit einer guten Temperatur ist das Meer in einer maritimen Zone immer unser Partner.
Jeder wird nach dem heutigen Thema fragen, in dem wir über Wut schreiben sollten, eines der Gefühle, unter denen wir oft leiden, entweder "intern" oder "extern".
Wut ist das Gegenteil von Freude, es ist normal, dass wir immer glücklich sein wollen, aber es stellt sich heraus, dass wir, wenn wir immer glücklich sind, dieses Gefühl nicht so stark spüren, dass es uns oft überfordert.
In meinem Fall ärgere ich mich darüber, dass ich nicht genug Zeit habe, um all die Möglichkeiten und Freundschaften, die mir das Unternehmen bietet, angemessen anzusprechen.
Ich ärgere mich auch, wenn ich mein Haus verlasse und aufgrund der Wirtschaftskrise in diesen Zeiten Menschen ohne ausreichenden Lebensunterhalt vorfinde.
Den Ratschlag, den ich demütig geben könnte, um mit Wutkrisen umzugehen, empfehle ich Ihnen, täglich an einem ruhigen Ort zu meditieren. Bewerten Sie die Gründe für Ihre Wut und bereiten Sie sich darauf vor, jeden Tag glücklicher zu sein, mit der Gewissheit, dass sich das Gefühl der Wut von Ihnen entfernen wird.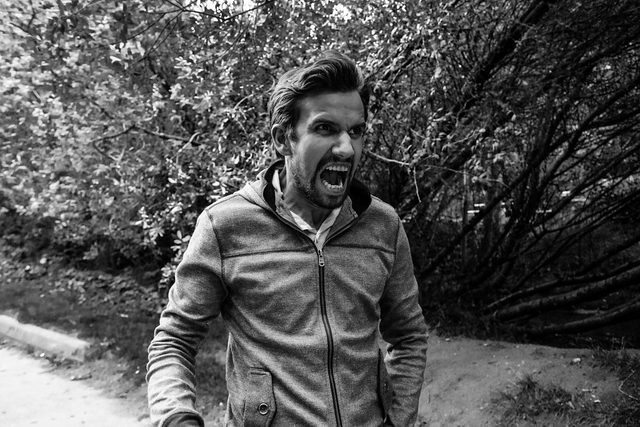 (Image source)
(eng)
Today the day has been sunny and with a good temperature, being in a maritime zone the sea is always our partner.
Everyone will ask about today's topic in which we should write about anger, one of the feelings we often suffer, either "internally" or "externally".
Anger is the opposite of joy, it is normal that we always want to be happy, but it turns out that if we are always happy we will not know that feeling so strong that it often overwhelms us.
In my case I feel anger at myself for not having enough time to adequately address all the opportunities and friendships that steemit offers me this valuable tool at our disposal.
I also feel anger when I leave my house when I find people without sufficient livelihoods as a result of the economic crisis of these times.
The advice I could humbly give to cope with anger crises, I suggest you meditate in a quiet place daily. Evaluate the reasons for your anger, prepare yourself to be happier every day having the certainty that the feeling of anger will move away from you.
I have been invited by the friend @wakupkitty. You must write a #WednesdayQuickie too. In 10 minutes you write about the theme given. See @backinblackdevil.
Happy Wednesday.
This is an Invitation to join #ccc for Guaranteed 👍 Daily Income 💵 and Payout 💸 for Newbies (2.0) 🐟 🐜 🐛 in #ccc 👣 and Follow 👣 the Honor Code 🏅 - the Creed (Conditions and Limits Inside)
AND
the latest update <<< please click to read.