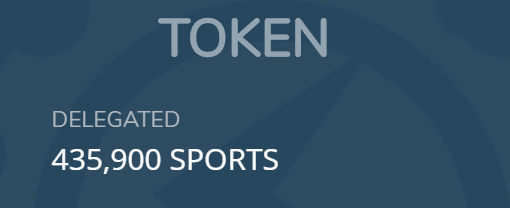 Because I want to earn more Sports Token and Steem. So, I am Stake more Sports Token reach 435K Token Today. Now I am on Top 3 of @sportstalksocial . This is an amazing moment for me. I joined Steem over 16 months.This is the first time I feel vanity like a whale.
I want to share this happiness to my friend on sports platform.
Everyone leave a message on comment area to share "What reason made you join this organization?I" I will give a 1000+ Sports Token upvote for you. ## --
(If I upvote to you, i also can earn curation.)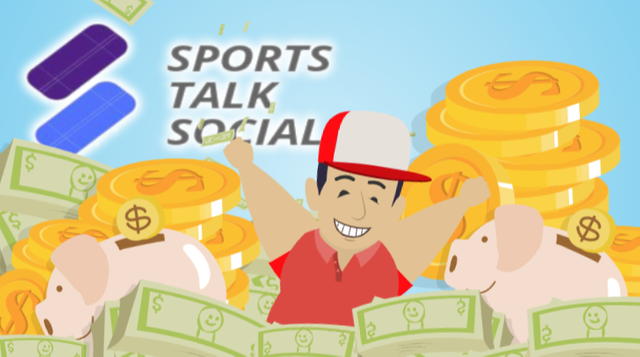 剛踏進 Sports 平台 Top 3,可以追貼頂層的兩位大鯨。這是一個積分追逐遊戲,整個過程,追得相當開心,竟然是這十六個月在 Steem 上,找不到的一份喜悅及虛榮感。 原來大鯨的虛榮感是這樣。實際上, 四十多萬的 Sports Token,其實只是二千多三千 Steem 左右。
我完全想不到,這一種大鯨的虛榮感,竟然是由 Sports 平台帶給我。好,繼續 Stake, 網絡點贊賺 Sports,再網絡 Stake。
想與大家分享這喜閱,
只要在下面留言,「分享:為甚麼加入 Sports 平台?」 必定會得到 1000+ Sports 幣的 Upvote 點贊。
(若點贊,我也會收到一些審查,雙方也得益)
---
Remark 備註:
Becasuse i just saw @sportstalk last message it show that if someone upvote others on comment message. Must be a mainingful information or reply. So i change to a activity.
https://www.sportstalksocial.com/sportstalk/@sportsmod/the-referees-decision-is-final
因為 @sportstalk 剛推出一個訊息,是關於 Download 點贊,因為需要有內容的回覆,故我改了點贊內容。