What are you heading for?
When I see the tournament list like this, I'm getting really angry.
The whole Steem network is confessing themselves to the task of expanding the network and onboarding new members. Or are they?
Even I as a very small fish, really am eager to be part of that plan.
For me that means:
Spreading the Word
Giving helpful advice to newbies
taking part in the discussions in old school social Media
talking the others in real life (businesses and private people)
be positive and understanding in discord chats if there's a problem
Explore for smaller Posts to engage
... you see where this is going. The focus has to be set the right way.
Alone in last 2 Weeks we had, @Exyle on Exhibitions and on local Radio twice! Lot's of TASK (@heimindanger) Token spent on Twitter, Youtube and Reddit to post about Steem related topics and constantly new options to instant create Steem accounts and big articles talking about the 'Light Account' ideas. It is mesmerizing, WE HAVE A COMMON GOAL, A MISSION That is the right way! But not everyone is on that track, well...
...look at that: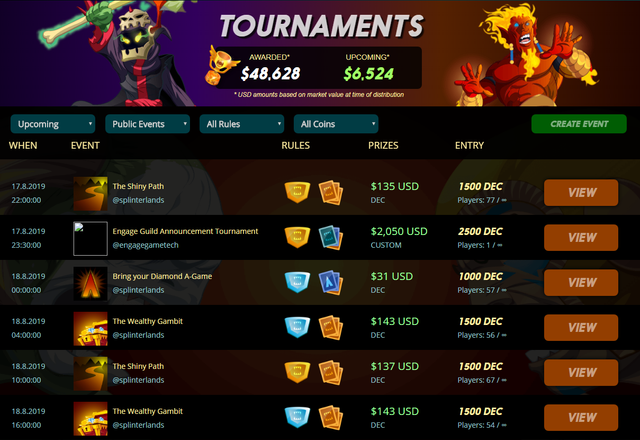 The Wealthy and Rich pumping thousands of Dollars into celebrating their own little elite FightClub. 0 small tournaments for nearly 24Hours.
---
Better think twice!
This is how I feel looking at that: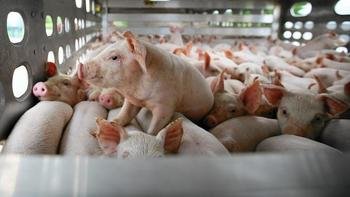 It's great for them and I love that Splinterlands is making that possible, but it is also extremely disgusting! It makes me genuinely angry.
If you still behave like that, while talking like someone who really wants to be part of the Steem expansion mission, it is hypocritical.
Splinterland outside of Steem
Splinterlands is carried by the users of the Steem network and is not making big new outside of it. Fire up the search engines yourself, you'll be as disappointed as I am. The big crypto news outlets cover Splinterlands very minor and unpromising, especially compared to other games in the same genre.
There are 2500 active Players on Splinterlands this season finale. Guess how many cat pictures out there have 100-Times more real comments or 1.000-Times more attention every day.
---
The real Danger
This would be a good time for the community to start acting in active recruiting, support new players and constantly increase the positive experience for all smaller player. In the end, you'd secure your own investment, because by now it is obvious - the health of the ecosystem is constantly shifting towards the decision making of just a few players and is not secured by a large amount of small- and middle class of player accounts.
Imagine one or two top guilds would realize next week, that Gods Unchained or a random other Blockchain Trading Card Game has significantly better revenue and they start selling off. League of Legends is a good example for a Game that survives any competition by having a strong 'noob' player base. HotS a good one in the other direction. It always had a strong elite and lots of Streamers and very too few minor Player, jet it failed all its expectations even with Blizzard Activision in their back.
---
But Manni you angry fool, what do you really wanna say?
I've been thinking about buying deeper into the game with some FIAT deposits these days. But I won't and I can't recommend it to anyone else. The Cards are extremely overpriced due to the elite player fraction and the market value has lost contact with the player base.
---
Not all HOPE is lost
Just to name two of them. There are lot's of more positiv outstandings.
There is @monstermadness giving out smaller free cards
https://steempeak.com/spt/@manniman/i-ve-won-a-free-cards-again-cheeres
---
| 2. @zaku having the low-level @neoxian tournament | every evening 20:00 CET |
| --- | --- |
| | As well as lots of the members' slots of the Neoxian Guild in Splinterlands were just free to join slots, to mix in small Player. That came with a price and they paid it. |
Cheers to the great, who do understand the concept of power and still act as a role model.
---
Maybe you feel the same, maybe I'm just angry for no reason - let me know.
I'll reward your opinion with a Task coin.
--> https://task.steemwhales.com/#/list
---
I'll add the '#ass' Tag to this one, guess that is fair play.
Have nice Weekend, Manni