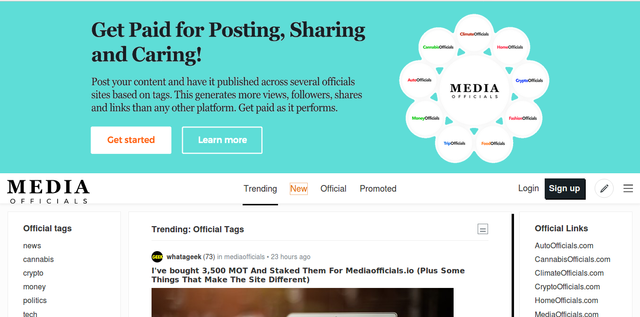 Hello Everyone!
I have read quite some things about this great platform built on top of the Steem Blockchain just like any other Steem Tribe platform. However, there are some interesting features on Media Ofiicials that has made it unique in its own way.
I remain my humble self, Ola Samuel. I hail from the west African part of the universe and am glad to be another user on the Media Officials platform.
I look forward to buying some MOT tokens tomorrow and stake them. This is is a platform I love so much going by the great features especially the 3 days payout for rewards on post instead of the normal 7days.
MOT to the moon!
Steem to the moon!!