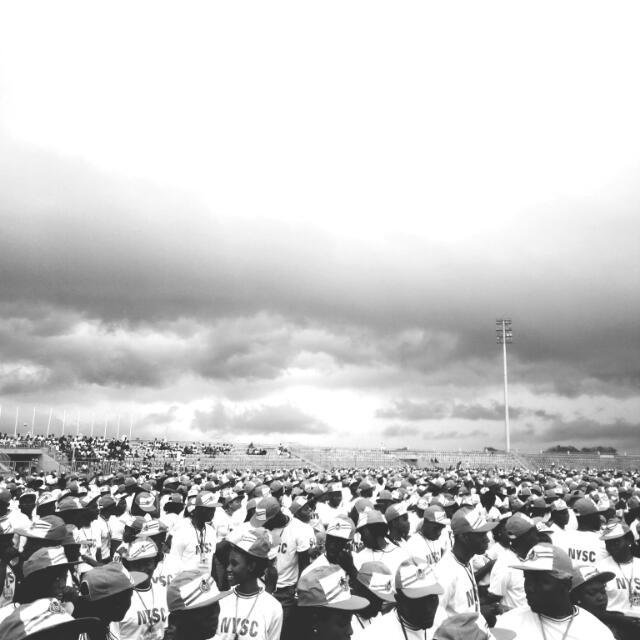 Hello guys!
I am glad to be here again today to share with you guys this beautiful picture which was taken by one of my platoon members while we were in camp about 2 weeks ago.
This is a picture I really like. The white and black background makes it looks sharp and the colour of the sky looks really appealing to the eyes.
Am not sure which model of phone was used in taking that but I must commend the photographer for an intelligent shot as such.