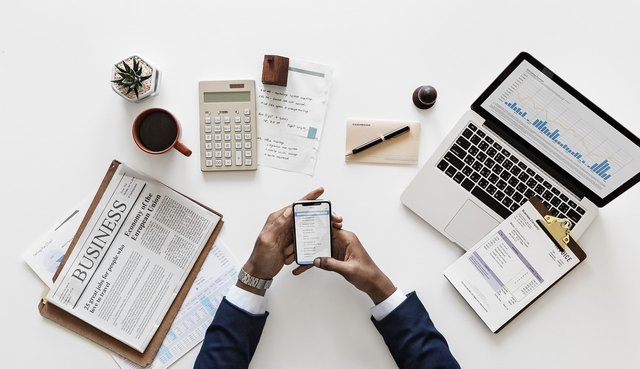 Image Source
In today's highly competitive consumer product industry, there is need for businesses owners to find strategic ways to bring about an increase in customers engagement and patronage. Am sure you would agree with me that customers are more likely to make themselves a regular customer of a business that goes extra mile in marketing itself. Giving cutomers positive treatments have a positive impact on them and it keeps them loyal to patronizing your business. If you cannot have a regular customer to patronize your small business, you should not be in despair. Analysts say that small business entrepreneurs are often faced with the problem of attracting customers to patronize them. In their opinion, it is important to create new sales, because it is a basic technology for business owners. Experts confirm that there are many ancient technologies and new tools to boost customer patronage and bring about an increase in profit.
In spite of that, I think it is better to have a basic understanding of all the choices at your disposal so that you can determine which is best to help your business attract new customers to patronize it. Business owners should understand that people that read newspaper might not be too interested in online sales techniques. Similarly, business people who are used to recruiting only the people that they are familiar with may be better swayed by coming in contact with you in a chamber of commnerce gathering rather than accepting a blind invitation to come in connection on Facebook, Linkedin or other social media. As a result of this, it is your own duty as a business owner to know the best means through which your target customers can be reached.
Basically, I believe the engines of entrepreneurship are marketing and sales. Owing to this, there is need for business owners to possess both skills if they want to bring about improvement into their businesses and broaden their customer base. Despite the fact that having this skills is not enough, it is very much required of you to be an expert in the ability to market and sell your product or services, especially when they are incorporeal property that is saleable though not material such as stocks, bonds and promisory notes. Take note that it is very vital to understand the audience and their needs through market research. It also shows that you need to know how to grow your sales leads, track multiple strategies for selling additional products and/or services for existing customers, and identify the best lead generation technology to make your sales horizons broader. Below are some of the steps that can help increase customer loyalty and patronage for your business. Check it out!
Networking
You can make use the ancient methods of networking which demands that you participate in public organizations such as the Chamber of Commerce or attending trade shows or exhibitions that require professionals to participate in conversational business functions. Potential businesses can also surface out of social functions such as dinner invites, book clubs and more. You would agree with me that this is an important way to connect and discover new customers. No doubt about it that networking has also taken the turn of the 21st century on the internet, with the growing popularity of the site like Facebook, LinkedIn, Instagram and Twitter. You would also agree with me that the use of this networking, which makes it easy to contact friends or colleagues or even strangers can lead to more patronage for your business. As such, do not hesitate to leverage this channel in broadening of your customer base.
Establishing Partnerships
This is another strategy that is very profitable. You want to broaden your customer base? Then be sure to consider affiliate marketing as well. There is need for you to have a look at products or services that are not competitive and are trying to reach out to the same audience, and see if there are ways you can work together with them through common information efforts such as informational Newsletters, online/offline mailing and the possibility of co-branding. It is most likely that you find some similar products or services that applies to your customers. In such cases, I will recommend that you make these business owners have a basic understanding of how your businesses can support one another. With the help of joint ventures, customers can see the possibility of creating value added, which improves their choice of brands. This can bring about an increase in your output, which in turn have a positive impact on sales and patronage.
In conclusion, I believe that putting into practice these points in addition to the strong ones you stated will definitely go a long way to increasing patronage for your business.

Also published on steemit and bearshares