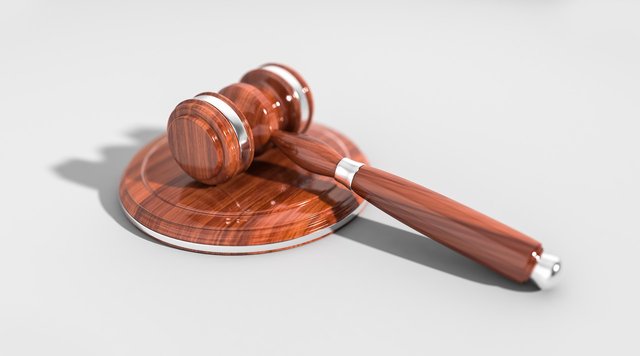 Hey friends!
There is an exciting news to share today. It's made official that the proposed draft bill titled Banning of Cryptocurrency and Regulation of Official Digital Currency Bill 2019 isn't going to be tabled in the Parliament before its winter session.
This was informed to the Supreme Court of India by the Government's counsel during the hearing of a case filed by Siddharth Dalmia on this issue. The counsel presented the copy of this draft bill and informed that the Government plans to present it in Winter Session of the Parliament and sought adjournment of the case until then. SC adjourned the case until last week of January, 2020 (27-01-2020) on this ground.
Although many people in crypto community are taking this news as some negative development and are shocked that Government is actually going to present that draconian draft of complete ban on cryptocurrencies in the parliament, I'm taking it as a positive news.
Take solace in the fact that nothing is going to happen anytime soon! It will take at least 6 months for the next hearing and generally judgement is not delivered in one hearing itself. So it will take time for the final judgment. Bill also has a provision of about 3 months (or 80 days, if I remember correctly) before it comes into effect after it is passed and enacted as a law. Thus it may take at least 9 months to make it official.
Nine months is a long long period in the world of crypto. I personally expect at least one bull run for bitcoin as well as alt coins. So who want to play safe can make a safe exit from their crypto portfolio if they so desire.
The other thing to take into account is that this world won't be same after 9 months. 2020 is going to be the year of the crypto. The world will have far better understanding of the technology behind the blockchain and its power to revolutionize several sectors. With several countries showing a positive approach in its adoption by then, at least, it will come off of its negative image from the dark-net era.
There is also a possibility that new technology can help bypass all centralized exchanges and government monitoring with superior alternatives available than today.
People trying to push positive regulatory environment instead of a blanket ban will also get sufficient time to plan and execute their awareness campaigns and lobby with key industry organizations and Government officials and relevant departments & ministries.
Advocates representing the case in the Supreme Court will also be able to give more evidence and examples in support of crypto ecosystem.
So overall, an adjournment of the case until next year amidst the news of presentation of the Bill in winter session is a good news for the crypto community. You couldn't expect a better news than this.
Overall, it would be interesting to see how things unfurl in the meantime.
The case challenging the constitutional validity of RBI's order of withdrawal of the banking services to the crypto community is already being heard and next hearing is scheduled for the coming Wednesday. If RBI faces a defeat in this case or SC slams some strong remarks on RBI, it will be like winning the first battle and bring positive vibes back in the crypto industry.
Personally, I'm neither in support of a blanket ban nor for regulation of cryptocurrencies. I firmly believe that crypto should stand out of purview of any regulation. We need to strive for decriminalization of cryptocurrencies and not actually regulating it. But it is in the business interest of the industry players like Exchanges who are going to benefit from regulation of this industry, so they are pushing for it.
You might be surprised to hear that if given a choice of a blanket ban or regulation, I'd like to go for a blanket ban instead of popular choice of regulation. But that's something I won't like to cover in this post.
For now, just chill and enjoy the drama and Keep Steeming!